The Importance Of Digital Wine Marketing With Superstar IG Influencer Wine Gini

07/09/2022 One of the most influential voices in the wine industry, Wine Gini shares invaluable insights on how to market your brands on digital platforms and how to be an effective digital creator.
Georgia Panagopoulou, also known as Wine Gini, is a digital wine marketer, wine influencer, and communicator from Greece, who is helping wines to socialize. Gini's Instagram account counts over 112k followers with thousands of views on her post. She has been listed in our Top Wine Influencers list and is among the successful influencers helping the wines to digitalize. Utilizing her diverse experience in Chemical Engineering, Wine Management, Digital Marketing, and as a WSET Diploma student, she is helping small as well as big brands reach their potential customers using her vast social media audience. Her feed has a perfect balance of amazing wines and wine travel posts which is worth a follow.
[[relatedPurchasesItems-32]]
Tell us a little about yourself? Having a background in Chemical Engineering, what inspired you to join the wine industry?
Hi, it's Georgia aka @wine.gini. I am making wine digital! I am a millennial, born and raised in Athens, Greece with a totally diverse background. I had nothing to do with wine, until 4 years ago, when I decided to shift my career from Chemical Engineering to Digital Wine Marketing.
My love for wine started earlier in 2011, as an engineering student, during my Erasmus year in Valencia, Spain. We became friends with oenologist students, and one day, I did my first winery tour. A new world opened to me. People making a career in wine? I continued my university studies, then worked in sales, marketing, and project management positions, in corporate companies like Coca-Cola. Until 2016, a year of the huge crisis in Greece. I decided to quit everything and do something out of passion. In the end, I had nothing to lose.
That was when I landed my first wine job in Santorini, the Greek island. After a season there, my perspective in life and personal goals took a new turn. So in 2017 holding the WSET Level 2, I started the OIV MSc in Wine Management in Paris, during which, I studied wine visiting 30 wine countries around the world. During that time, social media in the wine industry was not popular, but I decided to start @wine.gini and share this life-changing experience with anyone who would be interested. The community went huge!
Coming from a chemical engineering background and with experience in marketing positions, for me, it is natural to solve problems while combining creative communication. So I finished my Master's in 2018, got the WSET 3, and moved to New Zealand, working for a year in the marketing of a New Word winery to gain more knowledge. I made the most out of this experience and moved back to Europe in 2019. That was the year of the re-branding of Wine Gini. I did my studies in Digital Marketing and was finally ready to launch my digital wine marketing agency.
What are some of your tasks involved as a Digital Wine Marketer?
From my part, I work hard to accomplish the best I can in my field, which is digital wine marketing via my established digital marketing agency Wine Gini.
Moving to wine from engineering was the real challenge. I realized there was a gap in digital wine marketing, due to the diversity in the industry, the somewhat conservative approach, and the lack of digital knowledge. During my worldwide wine studies, I met and talked with several producers, and noticed how hard it was for them to communicate their message and adapt to the new digital reality. I saw an opportunity there.
So what I do now is to connect the dots. Using my background in Chemical Engineering, Wine Management, Digital Marketing, and being a WSET L4 Diploma student, I help brands bridge the gap between Wine & Digital in 2 ways. I work either behind the scenes as a digital marketing strategist/consultant, or as a brand ambassador, via my social platforms. We collaborate with wineries, wine brands (cavas, e-shops, wine clubs, wine travel agencies, wine resorts), and institutions.
As Wine Gini, I am honored to be trusted by great wine brands globally, for their digital promo worldwide. It's my mission to help them communicate their projects, with my work being trusted in more than 10 countries. My brand @wine.gini ranks among the world's top IG wine communities. We address a community of wine professionals from export/import, media, marketing, education, hospitality, e-shops, cavas, wineries, and of course wine lovers.
I always analyze the projects of my clients and find a tailored communication solution. My "know-how" is to set effective digital marketing strategies and give solutions for each wine project I take over either behind the scenes or as an ambassador.
How do you increase your client's visibility and promote brand awareness around consumers and trade?
As a digital ambassador and strategist my pillars are to pursue storytelling, inspiration, real wine experiences, a customized tone of voice, and visual style while sharing the story and values of each project. I try to approach the wine communities as human beings while informing them, entertaining them, or sharing helpful content. For me, social media is about creating a dialogue. Don't just talk, but listen. We all have passions, personalities, humor, feelings, existential worries. So when it comes to content creation either at my page (or for the wineries I work as a strategist) it is all about making wine lovers / potential clients feel more connected and aware of wine brands' story and character, eventually, love them. Lovable brands are what any modern marketer should be striving to accomplish. Our ultimate goal is always to build engaging and active communities so that we can eventually distribute their message, reaching the right audience that actually cares about what we have to say.
What are some of the factors that you keep in mind while promoting a brand online?
For me it's always about what I call the CSV >> Consistency, Storytelling, Value.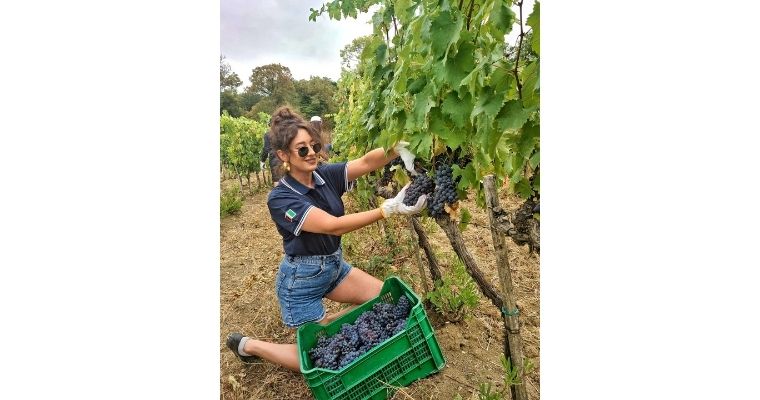 What factors do you take into consideration when planning a digital strategy? Give us an example.
As I mentioned above, according to the CSV for each brand we are working with, our plan is to establish a full-on digital marketing plan online, in order to build awareness, retain loyalty, become lovable and eventually get new distribution, gain brand positioning and increase volume sales. Digital marketing is a field that it's still not understood by many wine producers, and it's normal, as they are used to traditional marketing practices. What should be clear to the producers is that it goes hand in hand with their marketing. It's just a new medium to market themselves. Personally, I work closely with the marketing teams of each brand to have a clear vision of what we wish to accomplish each time. So each objective has a different approach. Recently a winery wanted to rebrand a rose label and communicate it to the market. We followed a countdown strategy revealing each week bit by bit the label, we created an amazing video of the new label, and we ran 2 types of advertising. The unveiling video targets the people who are already our followers and know the label, and a lifestyle video in order to attract a new audience. Plus we finished the activation with a great giveaway and sent the label to influencers and media.
You have more than 112k followers on Instagram, how do you use the platform to effectively communicate your brand to your audience?
In my opinion, people that have a committed audience should try to make a positive impact in their chosen field. From wine to fashion, music, politics, business, science you name it. In the wine scenario, there are amazing opinion leaders like wine brands smaller or bigger, wine critics, regions, winemakers, sommeliers, retailers, bloggers, wine professionals, or regular wine lovers. Their voice and their "know-how" matters. They have the dynamic to be heard and shift mindsets, moving the consumer, the wine community, or their dedicated audience towards a specific direction. In my case, I consider myself more of a digital marketer and ambassador that's all about Wine and Digital. I use my platforms in a way that I wish to persuade more brands to go digital and seize the opportunities of the internet, but also inspire wine pros and individuals to set up their own freelancing social media agencies, via my posts, podcasts, IG lives, and professional path. Digital marketing is a new field in the wine industry and it's here to stay. At the end of my story I would love that help people feel less afraid, and chase their dreams, exactly like I did. At the same time for me, it's important to incorporate my values in the DNA of my brand by empowering women, supporting equality, diversity, and human rights.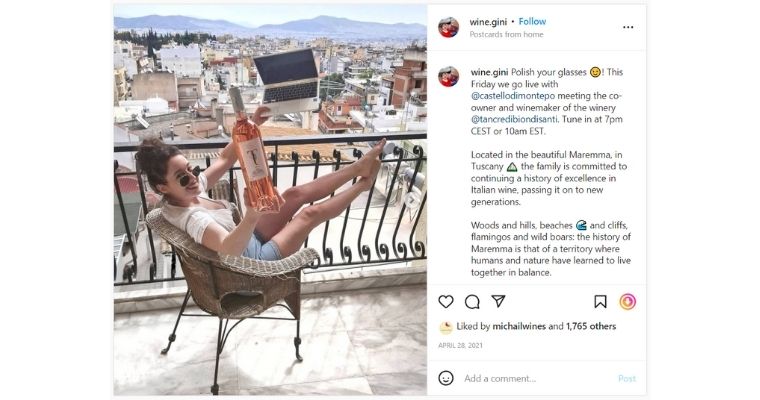 Source: Instagram
Public relations is a big part of your services, what are a few simple yet effective ways to keep that going?
A few years ago we would say that the most effective way is always human relationships. Through fairs, wine tastings, dinners with producers, or visiting wineries. I agree but currently, word of mouth and consistent social media presence also helps, especially in the times of COVID. The businesses that understand the power of being present online, in different ways, and invest in the right channels for their communication, have all the benefits on their side. That's what I also do, by establishing relations with my audience, so I always get requests for new projects from all around the world, from people who have never met me but they trust me because they see my work presented properly online. With remote working, we see even a shift and a re-examination of roles that traditionally have a physical presence, like PR people or marketers. It's so much easier for producers to organize online tastings or meetings saving time, money and why not, closing more business opportunities, by having access to people and places they couldn't otherwise. The possibilities are endless if you think smart (you are not e-ghosting) and can act effectively online as a professional presenting your expertise and services. My tip? Be your own very best ambassador.
What are some of the biggest challenges associated with your role? What advice would you like to give to people who are willing to become wine influencers?
There are quite a few challenges. Most wineries don't have marketing, moreover, digital marketing is a field that it's still not understood by many wine producers. It's normal, as they are either used to traditional marketing practices or no practices at all. Consequently, it's difficult to convince them regarding the benefits of social media. This is a result of old school management, especially in the Old World. We see those boomers are still in the managerial positions in the family wineries and don't easily pass on the lead to their millennials kids, regarding marketing. Another thing is to persuade wineries to have an actual budget for advertising, content creation, and a consistent online presence with a good website, e-shop, google ads, and an updated blog. As a digital marketer, you always need to stay relevant, be creative, and be adaptive. There are new platforms that arise daily and the Metaverse is going to change the game completely. I think that all passionate people, hard workers, and optimistic about what they do, can thrive.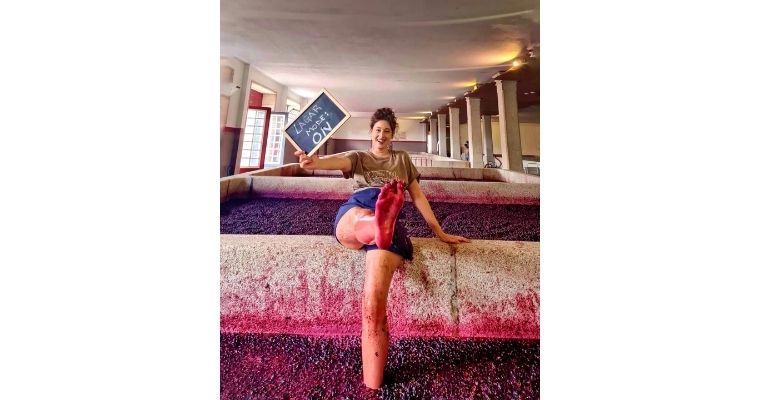 If you had to pick one red and one white wine as your personal best, which wines would they be?
That's such a difficult question for me as I really connect wine with the moment and the people. So even if I try something amazing, but under the wrong circumstances, I won't appreciate it the same way. Having said that, I will never forget the first time that I tried a properly aged Assyrtiko from Santorini and my first Pinot Noir in Burgundy. These are still among my favorite varieties.
Finally, Your favorite Song, Podcast, and Book?
Song: Cosmopolitics / Lumiere
Book: The Road Less Traveled / Scott Peck
Podcast: Anything Goes with Emma Chamberlain