Virginia Philip - Best Sommelier USA, 2002-2006

13/12/2018 "We've been pouring rosé here for about 12 years. It was always popular here because of the weather, but now everyone's asking for it." - Virginia
Virginia Philip was the 11th woman in the world to earn the accreditation Master Sommelier, 2002. She Held the title – Best Sommelier USA, 2002-2006 and also James Beard Foundation nominee for Outstanding Wine & Spirits Professional, 2012. She also holds an Honorary Doctorate of Oenology, Johnson & Wales University, 2015. Our editor Will Hawkes sits down with America's top Sommelier.
Palm Beach is not one of the world's most noted wine destinations, but it is home to one of the most respected sommeliers, Virginia Philip, and her shop, Virginia Philip Wine and Spirits. "One of the reasons why we opened the shop is it was time for this area," she says.
"I didn't think it made sense for people to have to feel like they had to fly to New York, or Chicago, or Los Angeles to get a proper wine tasting. We have the demographics, as well as the popularity, to do something right here in Palm Beach."
The current iteration of Virginia Philip Wine and Spirits, in Royal Poinciana Plaza, opened a year ago (a previous shop, in West Palm Beach, opened seven years ago but is now closed). It's a place not only for customers to get expert advice on wine, but also to learn more about wine at one-hour classes.
The key has very good topics and speakers, Philip says. "The topic, of course, has to be very important with a catchy tagline to generate interest," she says. "We find that timeframe [of one hour] works generally pretty well for us because it still allows people to go grab some dinner afterwards, should they choose to do so."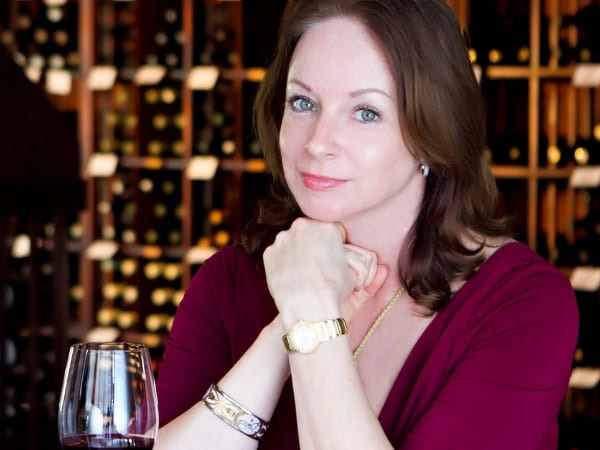 Philip speaks only occasionally at these classes, she says, but it's worth listening when she does. In 2002, she became only the 11th woman to qualify as a master sommelier, and she won the title "Best Sommelier of the United States" from the American Sommelier Association from 2002 to 2006. As well as the shop, she's the Wine Director for The Breakers hotel in Palm Beach.
It's a huge job, involving 14 wine lists across nine restaurants. They're all different, she says. "There is some crossover on some, but every wine-by-the-glass program is completely different," she says. "We do that so that if you're coming for a week or 10 days, or even if it's just three days, that every restaurant has a different experience, and you don't get stuck with the same glass of wine everywhere you go."
The centrepiece of the wine experience at The Breakers is the 2000-selection list at HMF, the hotel's flagship restaurant. There's a team of six sommeliers, including Juan Gomez, also a master sommelier. "It takes a lot of teamwork," says Philip. "I always tell people one of the reasons why I'm so successful is because I have a great team at the shop, and I have a wonderful team at The Breakers!
"They're very experienced, we all work together well, and ... it takes a lot of time. You have to know your inventory. You have to be able to manage your numbers, because, at the end of the day, you have to make money."
Philip's success has been built on a twin basis of hard work and a remarkable palate. How much does she think her palate is a natural thing, and how much has been developed? "I think that tasting constantly certainly will develop and enhance your palate over time, and I have years of experience with tasting," she says.
"I started tasting wine ... I hate to say this! ... when I was four or five because my dad was Italian, so he would mix wine with water. We would have it at Christmas, and special meals, and special birthdays, so I started early."
Palm Beach's climate means it has been ahead of the game in one significant way, she says. "We've been pouring a rosé from Cotes de Provence, or anywhere, by the glass for about 12 years, and now it's the latest rage," she says. "It was always very popular here because of the weather, but now everyone [around the country] is asking for rosé."
As for the next trend, Philip is unsure. "I sort of feel like everything's had its turn, but it'll be interesting to see what happens to Greece," she says. "If that can really be spearheaded [that could be it], because they have some amazing wines, like the Xinomavro grape and the Assyrtiko grape, but it's hard to tell.
"Personally, what I like to drink is anything. I'm a red Burgundy drinker, but I'll drink anything. I love Italian wine, Spanish wines, Bordeaux, Rhone. But I have an affinity for Burgundy and Bordeaux, Spain. I like Oregon Pinot Noir, too."
It seems like the world of wine is as fascinating for her now as it was when she first tasted it, mixed with water, courtesy of her father. "It's always changing," she says. "There are so many new wines coming out, different vintages, different products, meeting all the winemakers, meeting follow sommeliers. There's a lot going on."
About the Author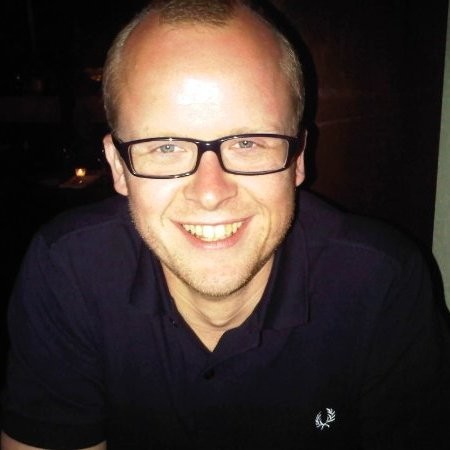 This article is written by Will Hawkes, contributing editor for Sommeliers Choice Awards. Will is also a regular contributor to The Financial Times, The Guardian, The Washington Post and Beer Advocate.
The Submission Deadline Is April 14, 2023. Get your wines in front of Sommeliers, Wine Directors and On-Premise Buyers of USA. Here's How To Enter your wines.