Viticulture Is A Key Factor To The Final Wine Result

21/03/2022 The owner of Bodegas Remirez de Ganuza, Jose Urtasun discusses his unique approach towards winemaking, why innovation is important for the growth of the winery, and how they manage to maintain their quality.
Jose Ramon Urtasun is the owner of Remírez de Ganuza, a boutique bodega producing fine wine, located in Rioja Alavesa. The winery was founded in 1989 by Fernando Remírez de Ganuza and in 2010 Jose Urtasun joined the enterprise with a vision to set up a new phase for Bodegas Remirez de Ganuza. Jose, being the owner of the winery, takes care of the managerial and commercial aspects of the winery. Having an educational background in Environmental Science, he is also passionate about photography, the artistic approach is clearly visible in his wines. The Urtasun family also owns several assets including the Akelarre hotels, in San Sebastián, and Torralbenc, in Menorca. Apart from Remírez de Ganuza, Jose has also partnered with Tr3smano winery in Ribera del Duero, owning 15% of the business. Over the years Bodegas Remirez de Ganuza has been successful in implementing new techniques and innovations to enhance the quality of their wines, know more about this boutique winery located in the heart of Rioja from the owner himself.
[[relatedPurchasesItems-32]]
Tell us a little about yourself? What inspired you to start your own winery?
I did not start my own winery, my family began a partnership with Fernando Remírez de Ganuza in 2010, and in 2019 Fernando decided to sell his 50%, so since 2019 Remírez de Ganuza is again a one family winery.
Fernando Remírez de Ganuza founded Remírez de Ganuza in 1989.
My 1st approach to the world of wine was in 2008 on the island of Menorca, where we have another winery called Torralbenc.
During my first years at Remírez de Ganuza, I knew little about wine, so I learned a lot from Jesus Mendoza, Fernando Remírez de Ganuza, and all the team at Remírez de Ganuza until I had more experience.
What's the story behind Bodegas Remírez de Ganuza?
Remírez de Ganuza was founded in 1989 by Fernando Remírez de Ganuza who during the previous 20 years was buying and selling vineyards in Rioja. That previous work gave him a great knowledge about vines and gave him the opportunity to buy some of the best vineyards in the area to start producing his own wines.
Since the beginning, Remírez de Ganuza was a peerless innovator who focused on very high-quality production. Remírez de Ganuza introduced many new techniques that were revolutionary by that time, nowadays many of those techniques are of common use in Rioja.
Remírez de Ganuza is a boutique winery that produces around 150.000 bottles of very high-quality wines with great aging potential.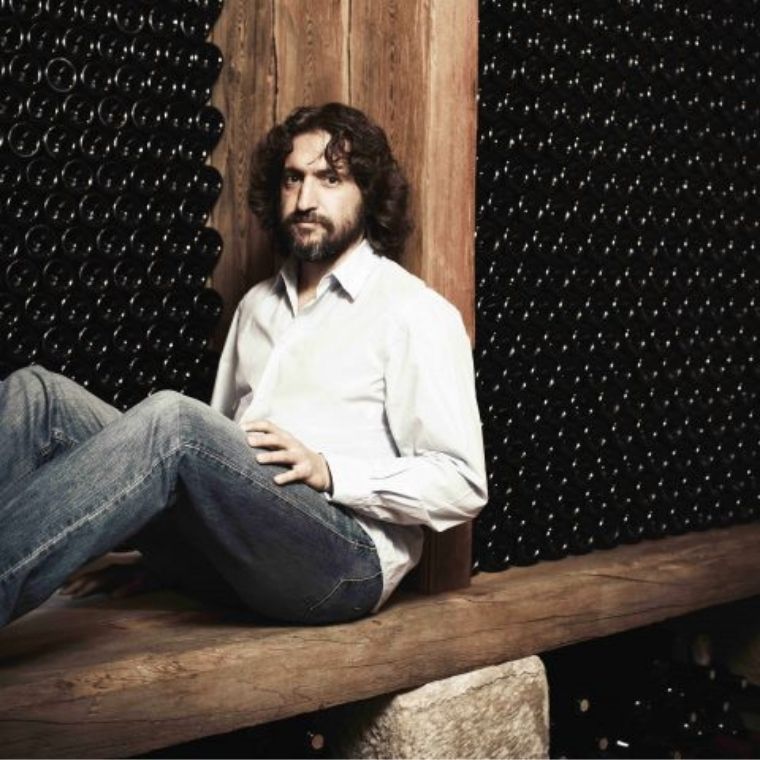 According to you, what makes a great wine? What are the key things you focus on while fermenting your wine?
One beautiful thing about wine is how diverse it is. this diversity is something we should appreciate and preserve and answering your question, this diversity is the reason why there is not one single factor or one single way to make great wine, the world of wine is so beautiful that we can enjoy so many great wines that are unique and incomparable, from great reds, beautiful whites, roses, champagne, sweet wines…….
In my opinion, there are some characteristics that make great wine. Balance, complexity, finesse, freshness, longevity, and the capacity to age and evolve through the years.
At Remírez de Ganuza we first focus on having the best grapes we can from our old vines located in the northern part of Rioja, Rioja Alavesa, close to the mountain. At the winery we look for preserving the characteristics of each vintage, we look for balance, freshness, finesse, complexity, and aging capacity.
What's unique about your winemaking practices? How do you think your viticulture practices reflect in your wine?
There are many techniques that are unique at Remírez de Ganuza. 1st important thing to mention is that we don't have a volume of wine, we focus only on very high-quality wines. We only work with old vines, looking for great balanced grapes. Then I believe that our grape selection is compared to none, one particular thing is that at the sorting table we divide each bunch of grapes into two parts, shoulders and tips. The top part, what we call shoulders, is used to produce reserva and gran reserva wines and the tips are used for a young carbonic maceration wine. We do this because the shoulders are more exposed to the sunlight, so they are more mature, more complex, and richer in sugar.
Another particular thing is that at the end of the sorting table we clean the grapes with the juice of the broken ones. We do this to remove all the dust that is coming from the field.
We also have a pressing method that we use for our wine Trasnocho that was developed by Remírez de Ganuza and is patent. It consists of pressing inside the fermentation tank using a bag filled with water. It's a very gentle way to press, avoiding oxidation.
Viticulture is a key factor in the final wine result. in Remírez the Ganuza we work very hard to make sure that only the best grapes become part of our wines. That means we have to work all around the year to have health conditions for our old vines, looking for great healthy grapes to be harvested at the precise moment of ripeness.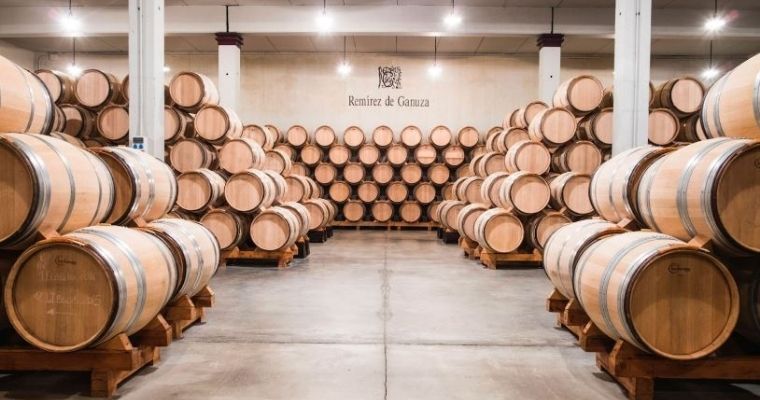 What role do you think Distributors and Retailers play in the development of a brand? How do you think they can help you to increase sales and how can you work with them to innovate and expand?
Distributors and retailers play a very important role in the development of a brand. I believe that of course, the key factor is the quality of the wines, but there are many other aspects that play a role.
I always say that we have to sell the same bottle 4 times. First, we have to sell it to a distributor, then we have to help the distributor to sell it to a restaurant or a wine store, finally, we have to help that restaurant or store to sell it to a consumer and after all that, we have to make sure that we get paid.
a Good distributor helps to expand the message and the winery philosophy, they are our ambassadors as we can not be everywhere.
Great distributors help your wines to be on the best wine list in the best restaurants and best wine stores. On the other hand, a bad distributor will have your wines out of stock and will not help the brand to be recognized, choosing a good distributor can be very important.
What does your DTC (Direct To Consumer) channel look like? Can you give us a brief overview of it? What are the different avenues of DTC sales for Bodegas Remírez de Ganuza?
Remírez de Ganuza is very well appreciated among the best restaurants in Spain and some of the best restaurants in many other countries. Our wines have been very successful among many top sommeliers, which is very important to us.
On the other hand, as we have historically been very successful in restaurants, our direct-to-consumer sales are probably not as developed as they could be.
We also have some wine stores around the world where we are very successful.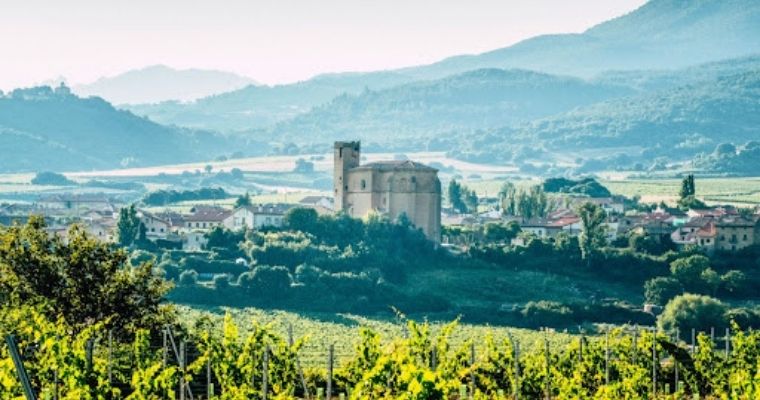 Tell us about your sourcing and your quality control mechanism. How do you focus on sustainability while fermenting your wines?
We work mainly with our own grape production from our own vineyards. In the rare exceptions where we buy grapes from other growers, we make sure the vines are managed by us under the conditions we want, low yield production….
Sustainability is very important for us, we want to produce wines with the lowest impact on our environment and to enrich the diversity of the surrounding flora and fauna avoiding the use of chemicals unless it's mandatory and always being very precise on the amount used. we always prefer a sustainable treatment from a conventional one.
What are some of the recent upgrades and innovations in terms of technology in the winery? What do you think are some of the upcoming innovative wine trends in the market?
Producing top-quality wines means you have to be in constant evolution, never stop learning, and always try to improve in every little step of the production process.
I always read and learn about incoming trends, but I have to be very sure that a trend brings some improvement before I let that trend become part of our winemaking. Let's not forget that our Reservas take 8 years to be in the market and 10 years for our Gran Reservas. In such a long period of time, most of the current trends will be forgotten.
Can you take us through some of your favorite food and wine pairing suggestions?
Some years ago we had a presentation for the media of some of our wines at Hide Restaurant in London. The team at Hide made a menu and I must confess I was surprised because there were many fish courses to pair with our gran reserva reds I was afraid the wines would not match with the proposed food, but the result was excellent, that day opened my mind a lot about pairing with food, the acidity and freshness of our gran reserva red were unexpectedly beautiful with the fat of the fish.
I also remember the first time I had our white wine with oysters and. that combination brings the sea to your mouth and has a great length (it is crucial not to add lemon to the oysters)
Another pairing that is just perfect is T-bone steak, Chuleta in Spanish, with a Reserva or gran reserva. So much flavor, so complex, mouth-watering.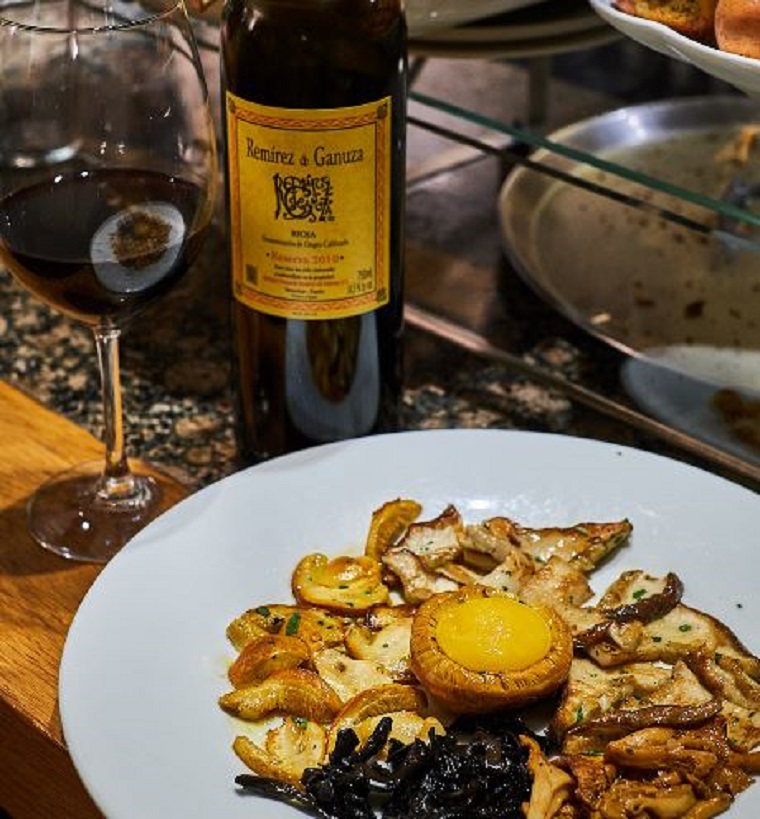 Finally, which are some of your favorite wines you have in your cellar?
As I said in the beginning, the world of wine is so diverse, you can never get bored. In my cellar I have many whites, from great producers in Spain, I also have wine from Burgundy, Bordeaux, Champagne, Loire Valley, Argentina, Chile, Italy, Portugal, California, Txakoli, Cherry, German riesling and of course Rioja……. I just felt like opening a bottle tonight.
Interviewed By Tushar Anand, Junior Writer, Beverage Trade Network
Get your wines in front of Sommeliers, Wine Directors and On-Premise Buyers of USA. Here's How To Enter your wines.