3 more Master Sommeliers Join the Sommeliers Choice Awards Judging Panel

24/03/2021 In yet another addition, 3 more Master Sommeliers to participate in the judging of 2021 Sommeliers Choice Awards
Brett Davis MS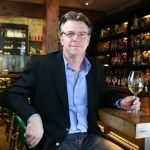 Master Sommelier and Sales and Education Manager at E. & J. Gallo Winery Brett Davis is the Sales & Education Manager of Lux Wines, an importer and marketer of luxury wines from prestigious Italian wineries including Allegrini, Pieropan, Renato Ratti, Poggio al Tesoro, Jermann, Argiano and Tornatore. In this role, Brett oversees sales of the portfolio in the Midwest. In 2009, Brett passed the Court of Master Sommeliers' diploma level exam and earned the title of Master Sommelier.
Just over two hundred fifty individuals worldwide have earned this certification over its forty-year history. In addition to his current position, Brett consults with restaurateurs, wholesalers and retailers nationally with beverage and service training. He consults with brands creating new products, advising on flavor profiles and development. Considered one of the resident whiskey and spirits experts for the Court of Master Sommeliers, he judges spirits contests, gives regular lectures and proctors monthly exams for others going through the certification process.
Maximilian Kast MS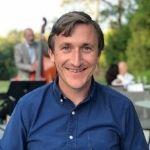 Maximilian Kast MS is a Master Sommelier and Director of Education at Broadbent Selections Inc. He believes that wine is a beverage that can connect people, it can act as a universal language, if presented with hospitality, humility, and inclusion. This is at the heart of his professional philosophy. A philosophy developed over his years operating award winning wine programs, managing territories for a boutique importer, and teaching wine classes around the country.
He has always loved that the hospitality and wine industries are ever-changing and dynamic. Therefore, he always remains the curious student, ready to learn and adapt. It's an approach that has led him to become a Master Sommelier, a hard-won certification that he achieved after eight attempts. He enjoys building and running excellent wine programs, hospitality teams and events. He believes that the best way to achieve the highest levels in hospitality and wine is by leading with compassion, where inspiring and mentoring others for success is the building block for great, productive and happy teams.
Jim Bube MS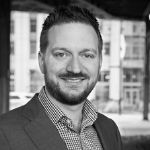 Master Sommelier and General Manager of Mercantile Dining and Provision in Denver, CO Board member and treasurer of Second City Sommeliers Tasting group in Chicago, Jim is a Master Sommelier and General Manager of Mercantile Dining and Provision in Denver, CO. Formerly the Director of Education for Heritage Wine Cellars in IL, Jim focuses heavily on mentorship in the wine industry when not cooking or trying to make the perfect canelé. Jim was the 2016 National TopSomm second place finisher and 2017 Guildsomm Online Competition winner.
Jim has hosted hundreds of tastings and wine dinners in his 18 year career as a wine professional and has just wrapped up working harvest at Argyle winery in Willamette Valley. Over his career, Jim has worked the restaurant floor, rose to top management at the 3rd largest wholesaler in IL, managed a 7 state territory as an importer prior to joining Hogsalt as wine director. Jim has helped organize an annual, immersive, 2-day hospitality and tasting boot camp for the wine industry drawing participants from across the United States.
Get your wines in front of Sommeliers, Wine Directors and On-Premise Buyers of USA. Here's How To Enter your wines.