A peek into the previous Sommeliers Choice Awards in pictures

05/04/2023 Let's take a look at how Sommeliers Choice Awards are organized in pictures.
The Sommeliers Choice Awards is an international wine competition organized by Beverage Trade Network that happens annually in San Francisco.
[[relatedPurchasesItems-41]]
The goal of the Sommeliers Choice Awards is simple: to provide on-premise buyers and sommeliers a valuable benchmark for understanding which wines would make a compelling addition to a wine list. The judging panel of the Sommeliers Choice Awards in San Francisco will consist entirely of top sommeliers, on-premise wine buyers, and wine directors at U.S. restaurants, bars, pubs, and clubs.
Here are some pictures taking you behind the scene of what is becoming America's most relevant wine competition for on-premise wines.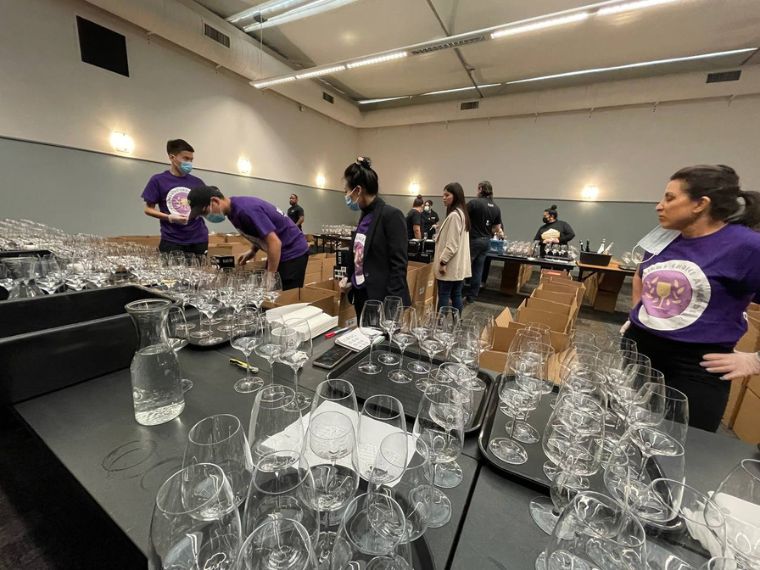 In the center, Ankita Okate, events head for Sommeliers Choice Awards in the middle of all the staff who are preparing the next flight in the right order to go out. There are around 5000 wine bottles and 20 wine staff during each day of judging. Each panel/team has a dedicated server.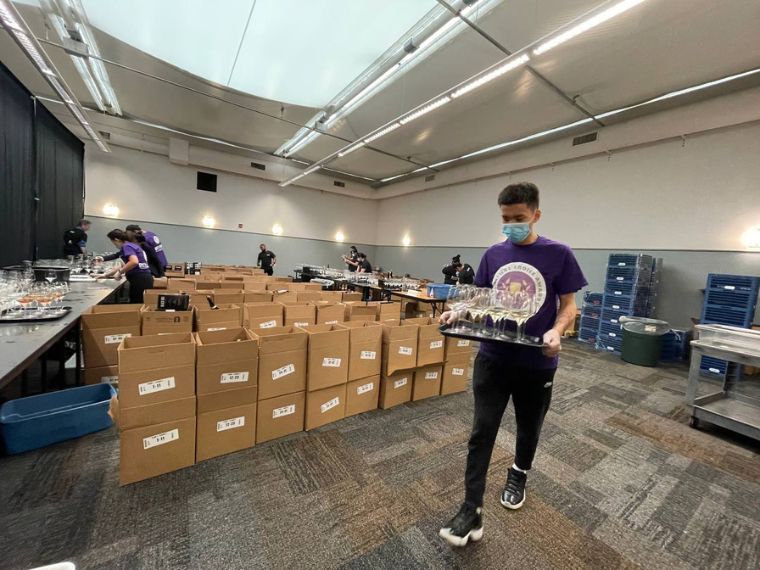 Wine glasses getting ready for tasting before judging starts at the venue.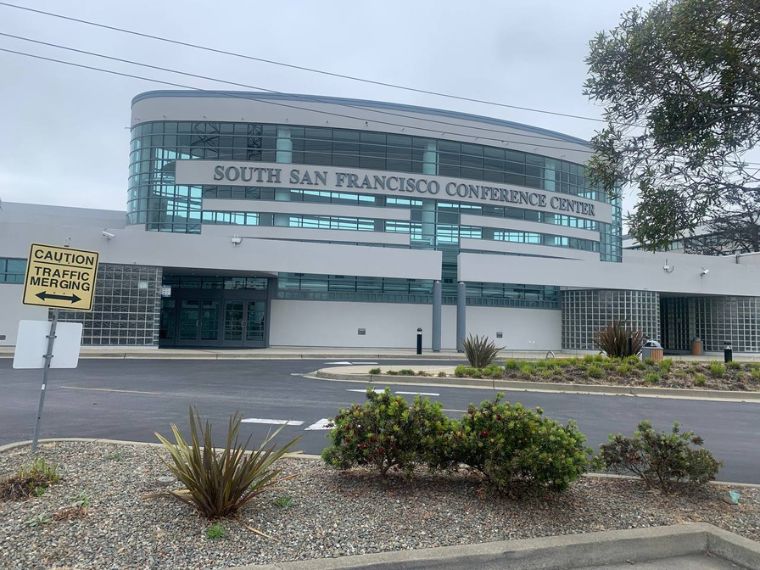 The competition has been running at the same venue for the last 5 years. South San Francisco Conference Center is where Sommeliers Choice Awards happens.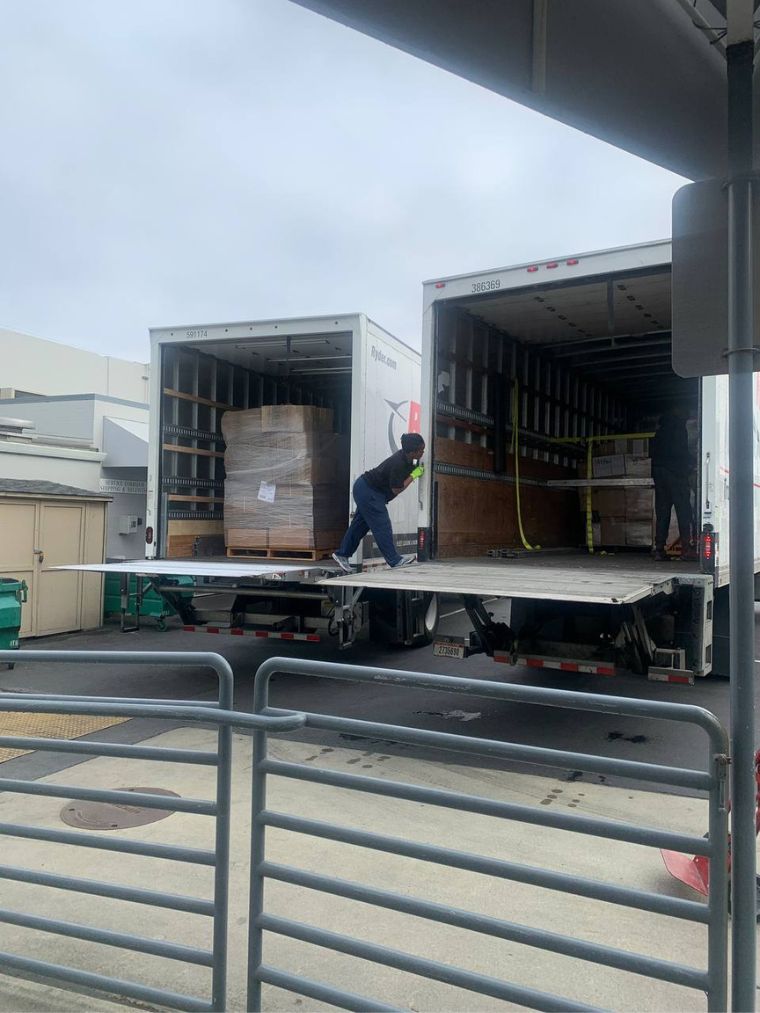 Trucks bring the wine. The SCA team is at the South San Francisco Conference Center for usually around 2 weeks where a lot of time goes into sorting the wines in the right flights and order and making them ready for the competition. There are around 6000 bottles of wine that need to be sorted. As the competition also reviews by package, one entire clean set of packages is planned to be shown during the judging for package scores.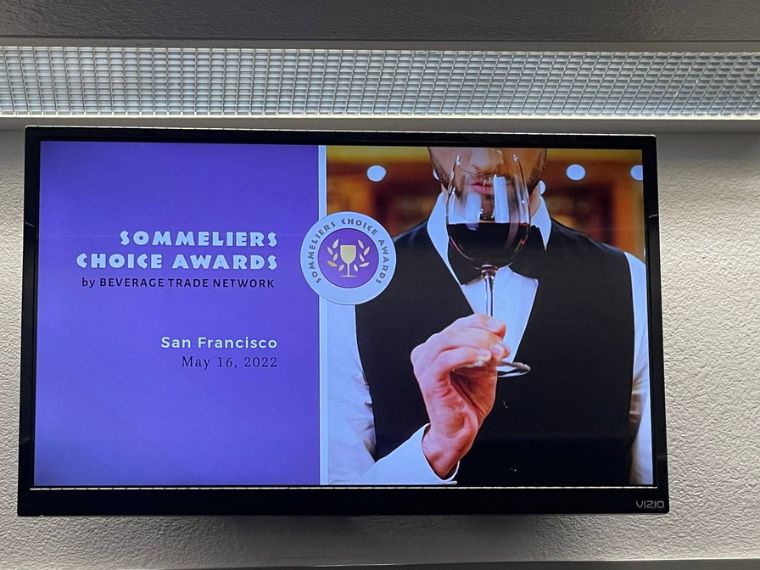 TV screens are placed around the venue. This in particular is where judges are having breakfast.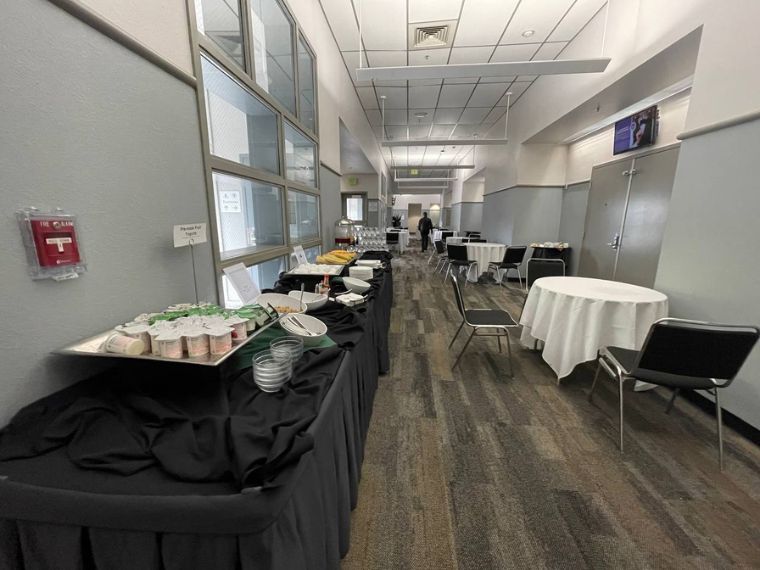 8 am check on the breakfast, just before judges start coming here. Judges come around 9 am, this is where they have their morning networking. Our event staff greets each judge here and also ensures they have computers charged, wifi is working, their logins are working and other technical preparations are done before they enter the judging room at 10 am.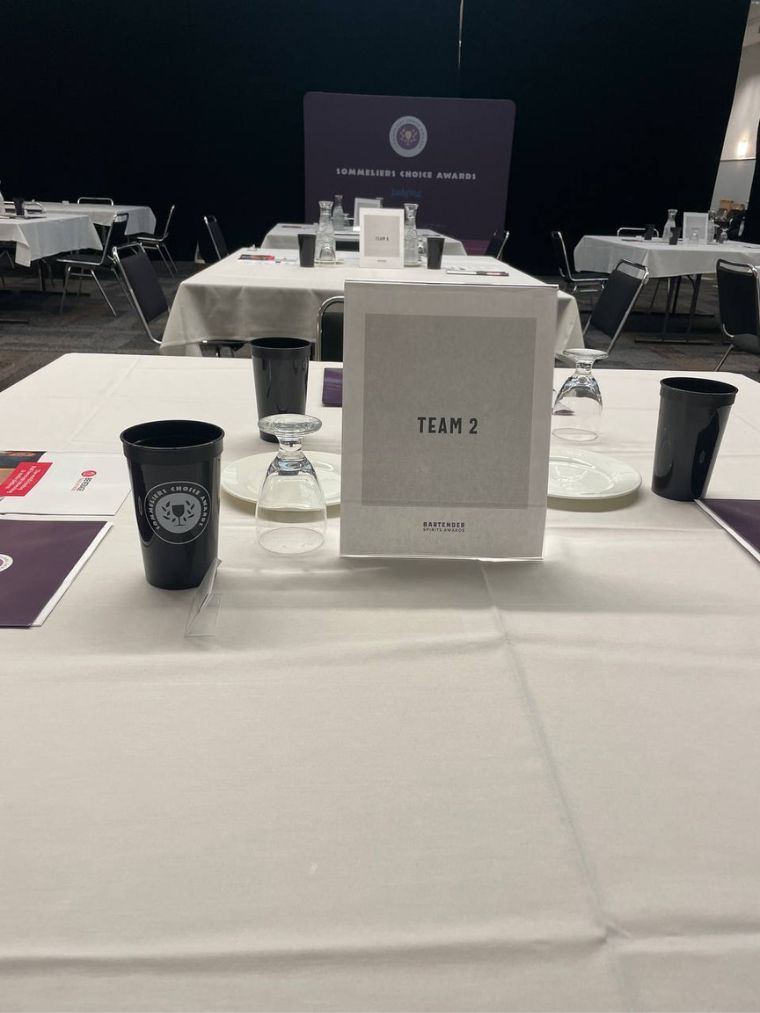 The judging room is being set. Each table has a spittoon, water jug, water glass, judging brochure, instruction, judges pin, pen, charger outlets, cheese, and cracker platter, BTN brochure, table tent, and judges' name tags. Each judge has a designated place where they sit. Judges are allocated their teams and panels in advance, which means they know which team they will be seating in advance. As they login into the judge's zone to enter scores and review wines, they will see the wine flights their team will be judging.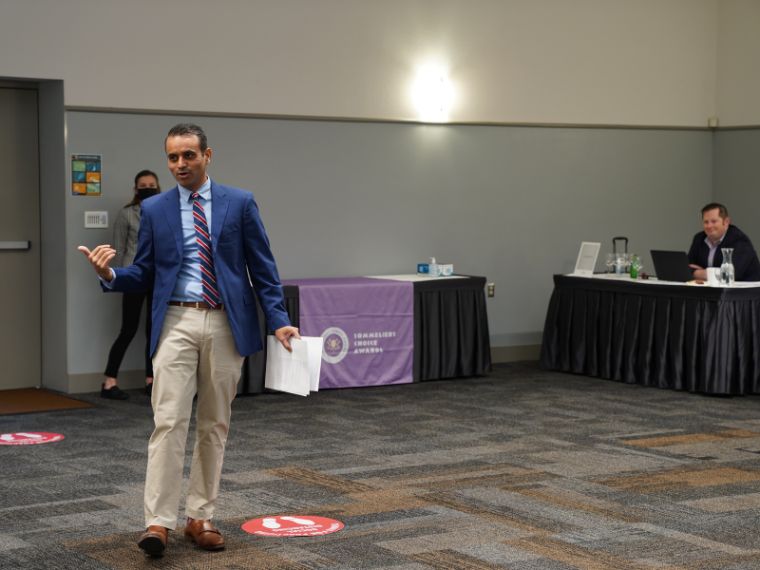 Sid Patel, CEO of Beverage Trade Network gives an opening talk, welcoming the judges, explaining how judging works, and introducing the staff to the judges.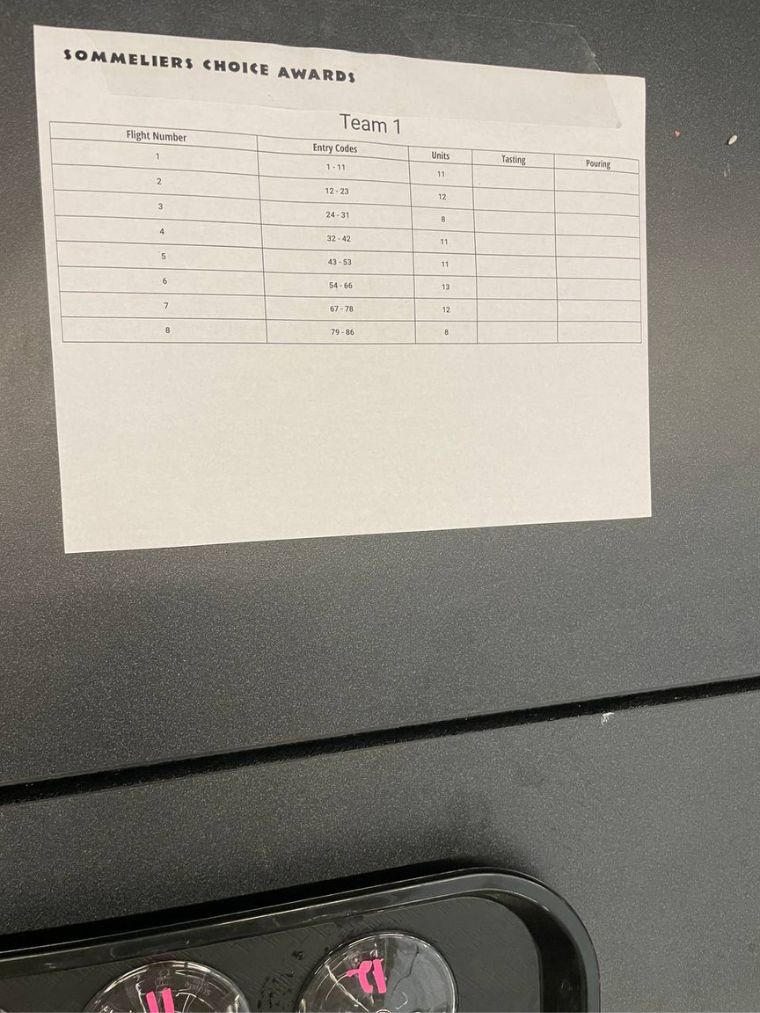 Flight summary screen that each staff follows in taking their wines.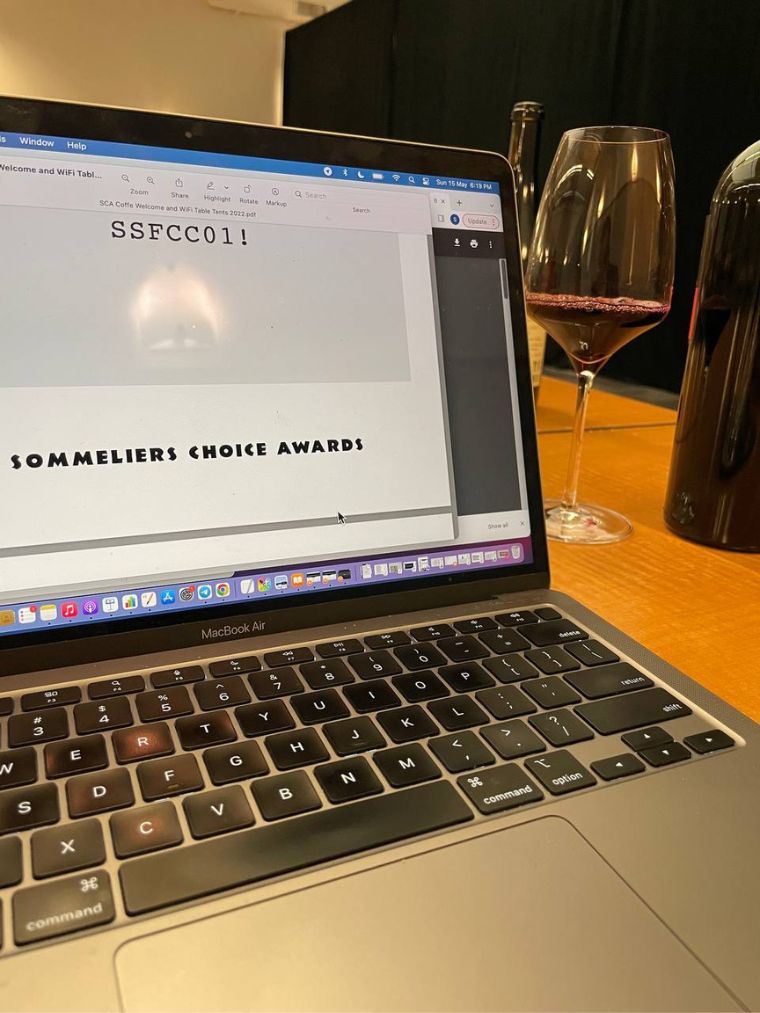 Wifi signs are placed around the venue.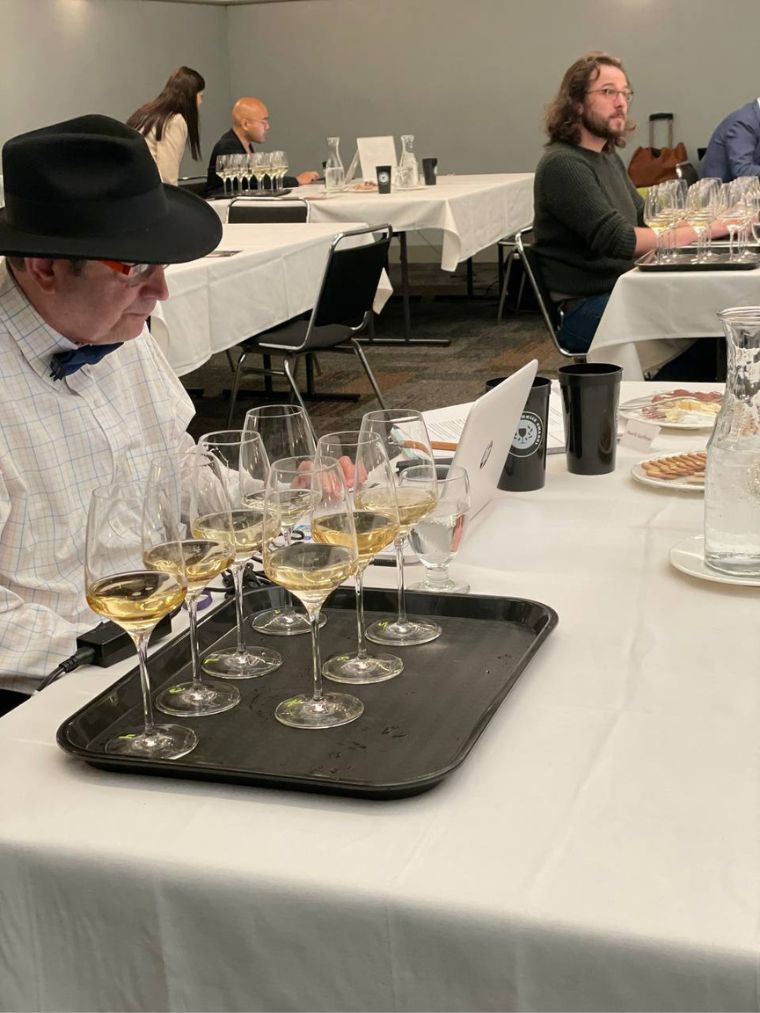 Judging starts and all the wines are kept on the table.
2023 Submissions are closed. The Deadline for receiving samples in the warehouse is April 30, 2023.