Argentinian Wine wins Malbec of the year at Sommeliers Choice Awards 2021

11/07/2021 Antigal Winery & Estates shone at the Sommeliers Choice Awards by winning 'Wine Of The Year By Varietal' and 'Wine Of The Year By Country' special category awards.
Coming from the Mountainous region of Medoza from Western Argentina the Uno Malbec 2018 by Antigal Winery & Estates won top awards at the recently held international Sommeliers Choice Awards 2021.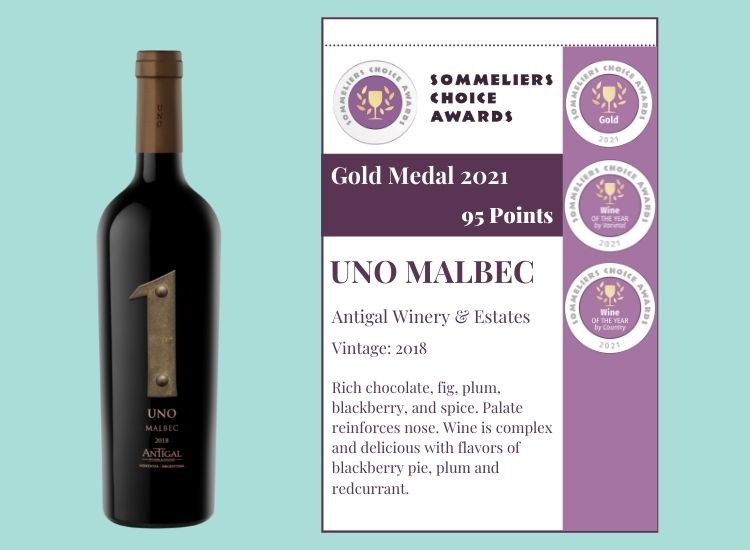 Shelf talker of UNO Malbec 2018. Download it here
The wine secured 95 points in the process of winning the medal and with it the acclaimed Wine Of The Year By Varietal and Wine Of The Year By Country taking its total count to 3 awards.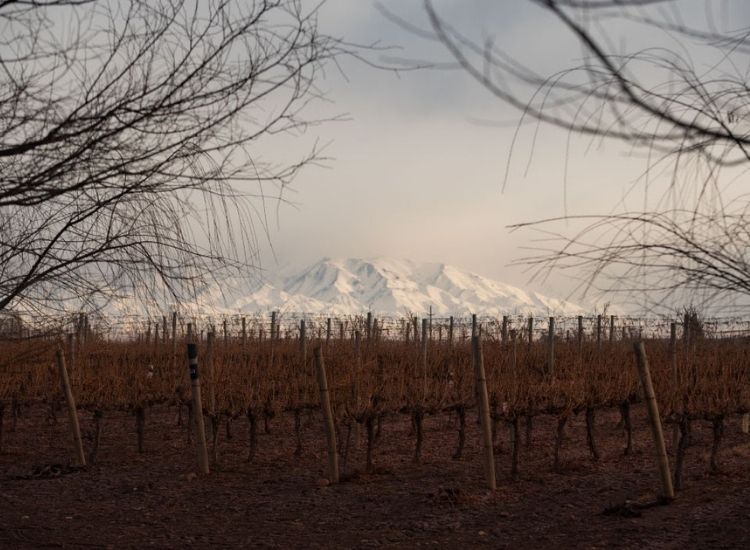 La Dolores Vineyard with Andes mountain range in the background
The city of Mendoza in Argentina's Cuyo region is considered the heart of Argentina's wine industry, famed for Malbecs and other red wines. Antigal Winery was established on the site of a historic winery in Russell, Maipú, Mendoza – Argentina, whose origin dates back to 1897.
About the Winery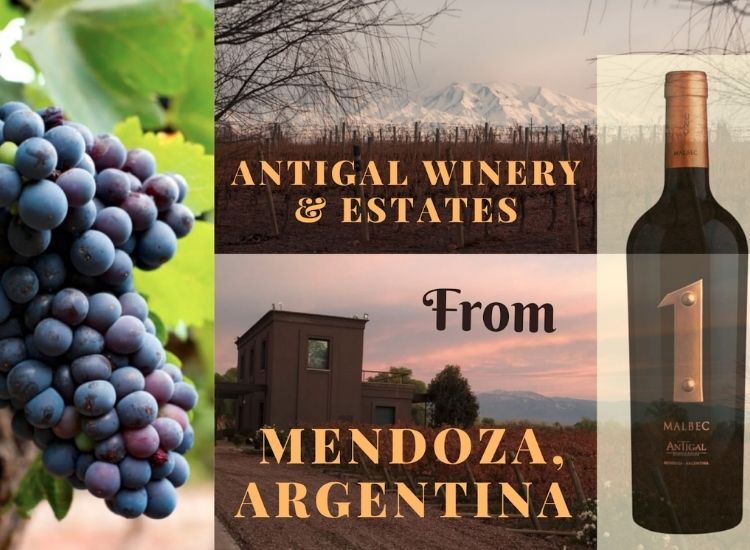 Antigal estates and image of the Uno Malbec 2018
Since 2007 the company started the exports mainly to the US market, quickly becoming a statewide recognized quality brand from Argentina, with its signature Malbec and characteristic number 1.
Antigal Winery & Estates has been recognized worldwide for its quality, with its presence in America, Europe, and Asia. The wines have been more and more enjoyed by consumers around the globe.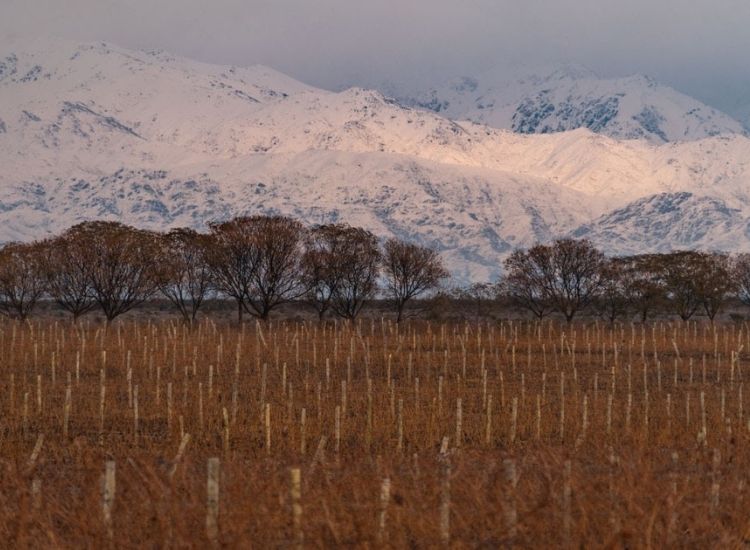 Antigal winery with Andes Mountain ranges in the background
Hand-harvested grapes from heavily pruned vines in one of Antigal's high-altitude Uco Valley vineyards are immediately chilled and double-sorted on arrival at the winery. The facility's gravity-fed technology allowed for ultra-gentle winemaking that protected the fruit's true varietal character and well-balanced acidity.
"At Antigal, I have the freedom to create single-varietal and blended wines in a variety of styles". Most importantly, I work with the best possible fruit in the finest of facilities. Those advantages alone inspire exceptional results." says Miriam Gómez winemaker at the Antigal Winery & Estates.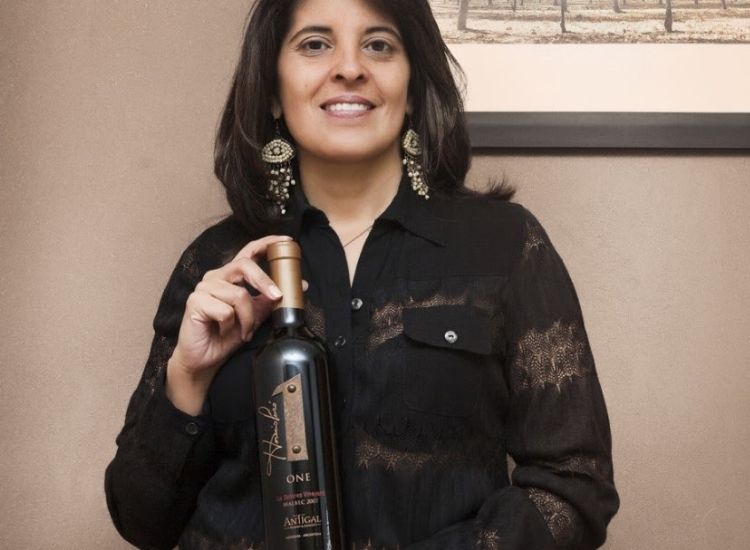 Miriam Gómez with a bottle of La Dolores Vineyard in her hands
About the Winemaker
A Mendoza native, Miriam holds Bachelor's degree, in food science from the Universidad Nacional de Cuyo and in enology from Mendoza's Universidad J. A. Maza where she also earned a postgraduate diploma in viticultural and enological quality.
Miriam Gomez's career is an excellent example of science coupled with passion that yields remarkable results. One of Argentina's most talented and accomplished winemakers, she brings a wealth of academic and practical experience to her work as Antigal's winemaker.
Miriam is a respected figure on tasting panels at national wine competitions as well as at international conferences. Most recently, she was selected again to participate in Napa Valley's Cabernet Symposium and has worked harvests at Opus and other distinctive California wineries to contribute and share insights into making great wine.
Other winners from Antigal Winery
Uno Sauvignon Blanc, Uno Red Blend and Uno Cabernet Sauvignon were also participants at the Sommeliers Choice Awards 2021. All of them won Silver medals. Uno Sauvignon Blanc secured 85 points with Uno Red Blend and Uno Cabernet Sauvignon scoring 89 points each.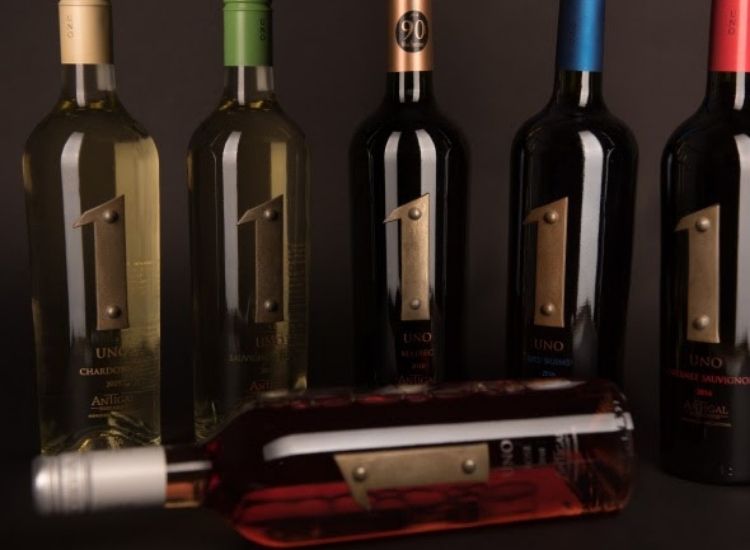 Bottles of wines by Antigal Winery