Cami Lehmann: My career in restaurants and being a judge in Sommeliers Choice Awards

12/04/2021 "No other competition caters specifically to what the on-premise is looking for in a restaurant wine list," Cami Lehmann.
Tell us about yourself and how you got into the drinks and restaurant scene?
I started in the restaurant scene at the young age of 16, as a hostess at Chili's in the small west Texas town of San Angelo. I worked there throughout high school and during summers when home from the University of Texas. I initially pursued a digital marketing career after graduation in other industries.
Brinker reached out to me six years ago for an opportunity on the digital marketing team at Chili's which I gladly accepted. Since then, I have held various positions within the Chili's marketing department but for the last three years I have focused on culinary and beverage innovation. During the height of the pandemic, a rare opportunity arose at Chili's sister brand, Maggiano's Little Italy®, to be the director of marketing, which is where I am today.
What are your main responsibilities in this role?
I lead the marketing efforts for the brand that include but are not limited to, food and beverage menu innovation and development, media planning and calendar, POP and marketing materials, and the digital guest experience inclusive of CRM, social media, loyalty, and website.
What do you think are the most important skills you need to be successful working in your role?
A guest-first mentality creates a great foundation to be successful in my role at Maggiano's. Our passion is making people feel special through every touchpoint in and outside the restaurant to help attract new guests and have our existing guests return. We continually strive for perfection in all areas whether it be our chef-prepared food delivered with a smile, the carefully selected wines we pour, or the experiences and events we create daily,
How have you found the last year in lockdown and what sort of things have you been doing to keep on top of your skills and knowledge?
2020 was definitely a year to remember and has taught us all to be flexible and resilient, especially when changing roles. In the midst of it all, I changed restaurant concepts, going from a family everyday dining occasion concept to a special event/ceremonial occasion concept.
Changing from a beer and margarita-focused concept to one that was heavily skewed to wine, resulted in my focus and efforts on learning everything I can about the wine industry. Nothing helps you learn quicker than jumping headfirst into the barrel.
I am also constantly reading up on restaurant consumer data and research, our internal survey data, and overall food and beverage industry news to keep up-to-date on what our consumers are saying and thinking about the months and years ahead.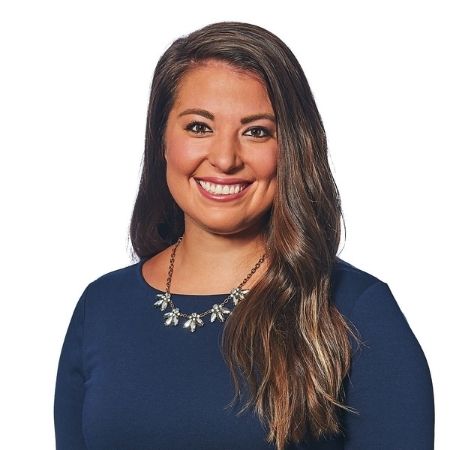 Cami Lehmann, Judge at 2021 Sommeliers Choice Awards, Source: Cami Lehmann
What are you expecting when the on-trade does re-open in terms of how customers will respond?
I think we are all a little hopeful for a return of the roaring 20s – that is, 2020s! That being said, our restaurants in the reopened states have indicated that Guests are excited to go out again. They are willing to spend more on food and drink than they would have prior to the pandemic. How long that will last is unpredictable, but we are excited to be open and ready to safely serve those that feel comfortable dining out and believe that will only increase as more of the population receives vaccinations.
Why did you want to be involved in the Sommeliers Choice Awards?
It was an honor to be asked to judge the Sommeliers Choice Awards as a first-time judge, especially in this current environment and being new in a wine-focused role. I believe I will learn so much, meet many people in similar roles, and get to taste some great wines! I have a passion for the beverage industry as a whole and so I'm very excited for this opportunity.
What is it about the awards that make it stand out from other competitions?
The Sommeliers Choice Awards is special in the fact that they contract out various levels of wine expertise such as sommeliers, wine buyers, and beverage directors to select specifically for the on-premise. No other competition caters specifically to what the on-premise is looking for in a restaurant wine list.
Do you use the awards to pick new trends and see what new styles of wines are coming into the market?
Absolutely. Knowing how the process works and what criteria is judged for the awards to be given is definitely helpful for the evaluation and consideration of wine. It is an opportunity for us all to keep on top of the trends, brands, and where the industry is going as it ever evolves so rapidly.
What sort of demand do you think there will be when the on-trade does re-open and what sort of wines and styles/countries are going to be most in demand?
High demand and lots of it. Initial readings of how guests are dining when returning from lockdown show they gravitate toward what is familiar and recognizable, but also recommendations from their server or sommelier. Initially, I think that reputable, well-known brands may be most comfortable for the guest to order. However – just as we have seen in the liquor/cocktail category – people like to try new things they can't easily get at home and that pair well with their food. New and innovative offerings will only continue to be on the upswing.
Anything else you would like to say?
I appreciate the opportunity and the showcase the awards will give to myself and to Maggiano's Little Italy. We are stronger as a whole industry than we could ever be independent and believe that the best things are to come.
* Entries for the 2021 competition close on April 20. To enter products and find out more information click here.
Get Feedback From On-Premise Buyers, Wine Directors, and Master Sommeliers. Enter Your Wines Before January 31, 2024, To Save.