Celebrating Ehlers Estate's Win at The 2022 SCA, with the Winemaker Laura Diaz Munoz

23/06/2022 Laura Diaz Munoz, General Manager & Winemaker at Ehlers Estate on Winemaking, Historic Ehlers Estate, and Women in the Wine Industry.
Laura Diaz Munoz, a Spanish native, is bringing Old World taste to the Napa Valley, crafting wines that are evocative of the region's terroir. Munoz's early sensory recollections are around family and food, which is unsurprising, given her Spanish upbringing. These rich encounters prompted her to study food science & technology at the University of Madrid until a post-grad harvest internship changed her mind about wine. In the male-dominated field of winemaking, however, a job transition was no easy undertaking. She is now working as a general manager at Ehlers and is making a mark for herself in the industry by creating exceptionally delicious wines for Ehlers Estate.
Hi Laura, Tell us a bit about yourself and your background. Did you have an "aha!" moment that inspired you to start making wine?
I am a Spanish native. I moved to Napa after working in Spain for a few years and after my first harvest abroad in New Zealand. I had such a great time in NZ and have met so many nomad winemakers that I decided to keep traveling and come to Napa. I have also worked in Chile for a short time.
I grew up around wine at the table. My father taught me about enjoying drinking wine with food. The little pleasures in life. But my family is not in the wine industry, and I have lived on the outskirts of Madrid. I have always loved science, and my bachelor's degree is in Biology and a specialty in Food and Science Technology. I was enrolled in wine tasting classes at age 18 (legal drinking age in Spain), just out of curiosity, but 4 years later, I did an internship in a winery with a consultant winemaker. And the moment I set foot in the cellar and experienced the first harvest, I just knew that it was what I wanted to do for the rest of my life.
[[relatedPurchasesItems-41]]
As a winemaker for Ehlers Estate, What does a typical day at work look like? How would you describe your winemaking style?
Well, I'm also General Manager. So my day starts very early (6:30-7 am), meeting with my cellar team to organize the work in the cellar, taste barrels, and be sure they have everything they need. Then I visit the vineyards. Check on the status of whatever is scheduled on a given day, depending on the time of the year. Then I come back to the office and attend to anything related to operations, Sales, guests' visitors, wine shipment, orders, and issues. I'm busy year around. Harvest time: I don't even have time to sleep!
Regarding my winemaking style, I would describe it as being very particular. I have ways of doing things, and I want them to be followed to the T. I believe that attention to detail is what allows us to be focused and get the best we can from the fruit. I spend lots of time in the vineyards, being sure that the fruit we get is the best possible. In the cellar, we need to be extra careful in all we do to showcase the site.
What is so unique about Ehlers that attracted you to work for them?
I believe this vineyard site is amazing. The soil composition, the location. Prime terroir! I was also driven by history. The winery dates from 1886. And the fact that it is a small size, and I could be able to manage all aspects of the business was an excellent opportunity for me to grow. Additionally, just being part of the Leducq Foundation, even in a very small capacity, is very rewarding.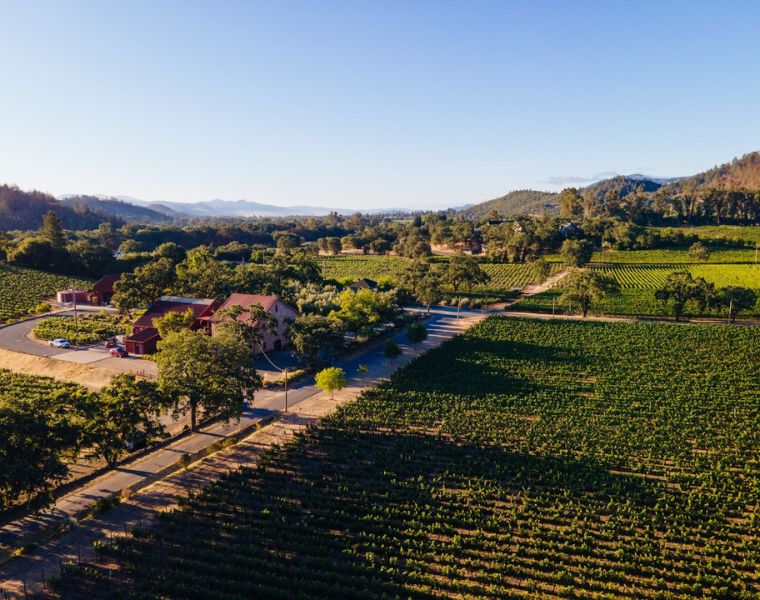 Ehlers Estate 1886 has won multiple awards ( Wine of the Year, Wine of the Year by Varietal, Country, and By the Glass) at The 2022 Sommelier Choice Awards. How do you feel about it and do you think it will help Ehlers drive more sales this year?
I feel so happy! The changes in farming and winemaking are paying off. And it will help with sales! It's already one of our most demanded wines. But it helps to get recognition and get consumers to taste our other wines.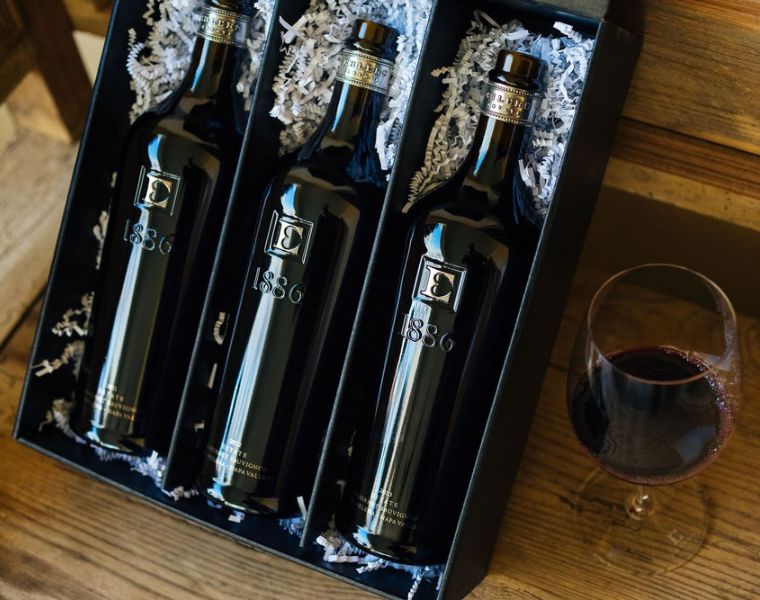 What do you think about the competition (Sommelier Choice Awards)? Do you think competition, gives an extra edge to a brand over other wine brands in the market?
I feel very honored, especially because the recognition comes from sommeliers, very well-wine-educated professionals that probably taste thousands of wines a year and value my wines. We are all, in every industry, rated by the quality of our work. Competitions are necessary because they push us, winemakers, to get out of our comfort zone and improve.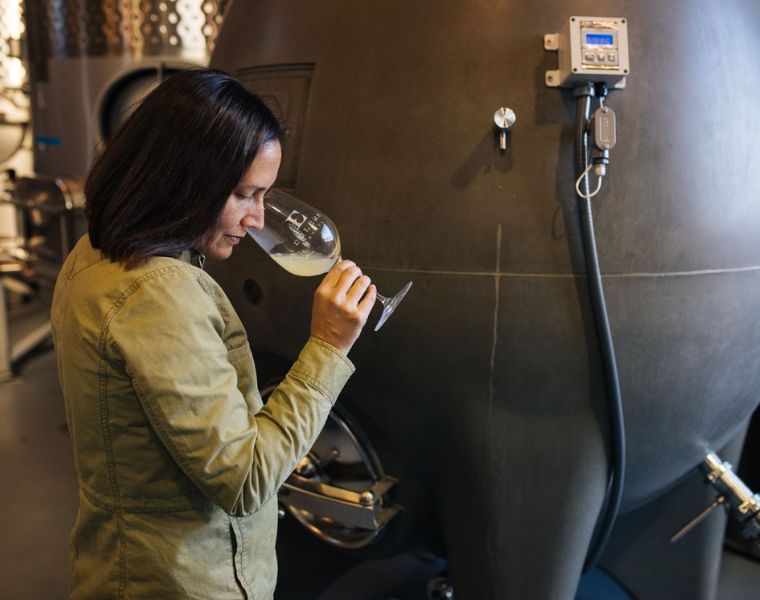 Laura Diaz Munoz, General Manager & Winemaker at Ehlers Estate
You have been making some incredible award-winning wines. Tell us about your wines. What makes your wine unique? What winemaking objectives are you still pursuing?
My greatest aspiration is to make wines that are reflective of the unique fruit and minerality character of the Ehlers Estate vineyard, with long finishes and distinct textures that are difficult to forget on the palate. My winemaking objective is to capture the sense of place for this site and make wines with the color, the structure, and the complexity expected from Napa Valley.
What aspect of the harvest do you find the most difficult? What impact has climate change had on your approach?
The hardest is to decide on the harvest day to pick. It is one of the most important decisions to take and that can affect quality tremendously. And climate change makes it harder as it tests our patience. There is sometimes heat events that can affect sensorial characteristics in the berries and it's very important to wait and remediate the heat with whatever tool we have, from irrigation, canopy management, or even shade nets, but not taking the quick the decision of picking even if the fruit is not ready phenologically.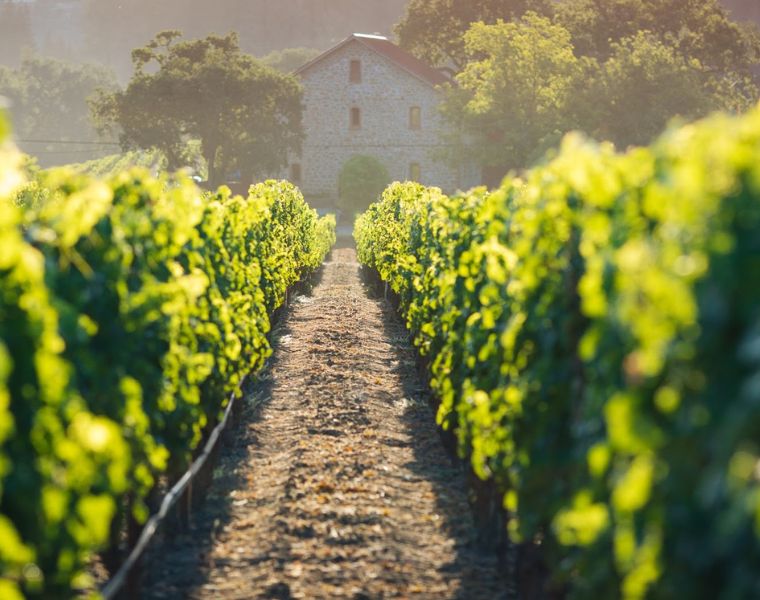 What role do you believe a winemaker can have in marketing and sales?
Our role is crucial. We are responsible for telling the story behind our wines, winemaking, and the vineyards. We connect with people through our wines. Nobody can talk better about our wines than ourselves.
Can you tell us about any prejudices you've experienced as a woman in this industry? What advice do you have for women who want to start making wine?
I could write a book. In Spain, I was told many times that the cellar wasn't a place for me, that vineyards weren't a place for me, and that the meeting/decision table wasn't a place for me. Lots of opportunities were missed because I was a woman and had kids. Unfortunately, things are changing very slowly. We talk about it, but very little is changed. But all of those comments and lost opportunities fuelled me, and I want to encourage women to fight for what they want because it happens in every industry, not just in winemaking.
What changes do you hope to see in the wine industry for women in the next five years? Are there any female winemakers you admire, and why?
We need more women directing wineries. There should be more women in board rooms and strategic meetings. Women are good leaders, and there are good examples of women who have led companies, even countries. The next few years are going to be crucial for the wine industry, and women have proven to be resilient and strong leaders during challenging times. Also, the US population is changing, and diversity and inclusion are an urgent reality.
Lastly, Which vintage is your favorite and why? Do you have a favorite pairing of food and wine?
From Ehlers, 2018 for sure. Conditions were perfect. My favorite meal is Caccio e Pepe pasta with our 1886 Cabernet Sauvignon. Simple but delicious!
Interviewed By Aakriti Rawat, Beverage Trade Network
Get your wines in front of Sommeliers, Wine Directors and On-Premise Buyers of USA. Here's How To Enter your wines.