How Sommeliers Choice Awards helps in building your brand

Calling all winemakers and wine brands to have their wines judged by the best sommeliers and buyers in the USA's on-premise world.
In a world where consumers and buyers have thousands of wines to choose from, brands ask themselves 'what will make my wine stand out?' How about a stamp of approval from some of the biggest names in the USA's on-premise sector.
The main goal of the Sommeliers Choice Awards is to highlight top-quality wines and help them earn their deserved spot on restaurant wine lists and store shelves. This year, the Sommeliers Choice Awards is set to take place on May 16th in San Francisco, and you're invited to enter your wines to be judged and find their place in the US wine market.
What's to be won
The Sommeliers Choice Awards not only awards wines with a Double Gold, Gold, Silver, or Bronze medal but also recognizes wines for their specialty and awards special category awards like 'Wine of the Year', 'Red Wine of the Year', 'Sauvignon Blanc of the Year' to name but a few. The awards are focused on the on-premise industry and in keeping with this philosophy award wines by the glass as well. This lends itself to sommeliers and on-premise wine buyers referring to the winners when creating wine lists for their establishments.
The list of winners is shared with over 50,000 trade professionals and over 2000 wine importers and distributors as part of the Beverage Trade Network community in the USA. Think of it as a turbo-charged marketing drive for your award-winning wines.
Each year, the winning wines also receive the ultimate set of benefits, including:
Shelf talker and tasting notes from judges, for no extra charge.
A spot in the Top 100 Wine Guide.
Global digital awareness (to consumers): these include drinks guides in US cities (LA, NYC, Chicago, and San Francisco).
Medal stickers for your bottles.
Award logos and other promotional materials (available for download).
Press awareness amongst third-party media partners.
Press awareness on all of Beverage Trade Network's industry media assets (BTN News, Sommelier Business, Bevroute News).
Integration with the Get Drinks Delivered platform.
Who judges my wines?
The Sommeliers Choice Awards judging panel consists of a group of wine experts ranging from Sommeliers, Master Sommeliers, Masters of Wine, wine buyers for restaurants and bars, and many more.
These judges come from years of experience and knowledge and are involved in the everyday trade of buying wines at some of the most preeminent establishments across the country.
"In the highly competitive world of on-premise wines, only the best can be considered as best in a class by the qualified judging panel of sommeliers and wine buyers," says Mitchell Taylor, Managing Director and Winemaker, Wakefield Wines.
A recommendation from any of these judges ensures that your wine is a great addition to restaurants, bars, and retail stores.
This year's judging panel includes renowned names like: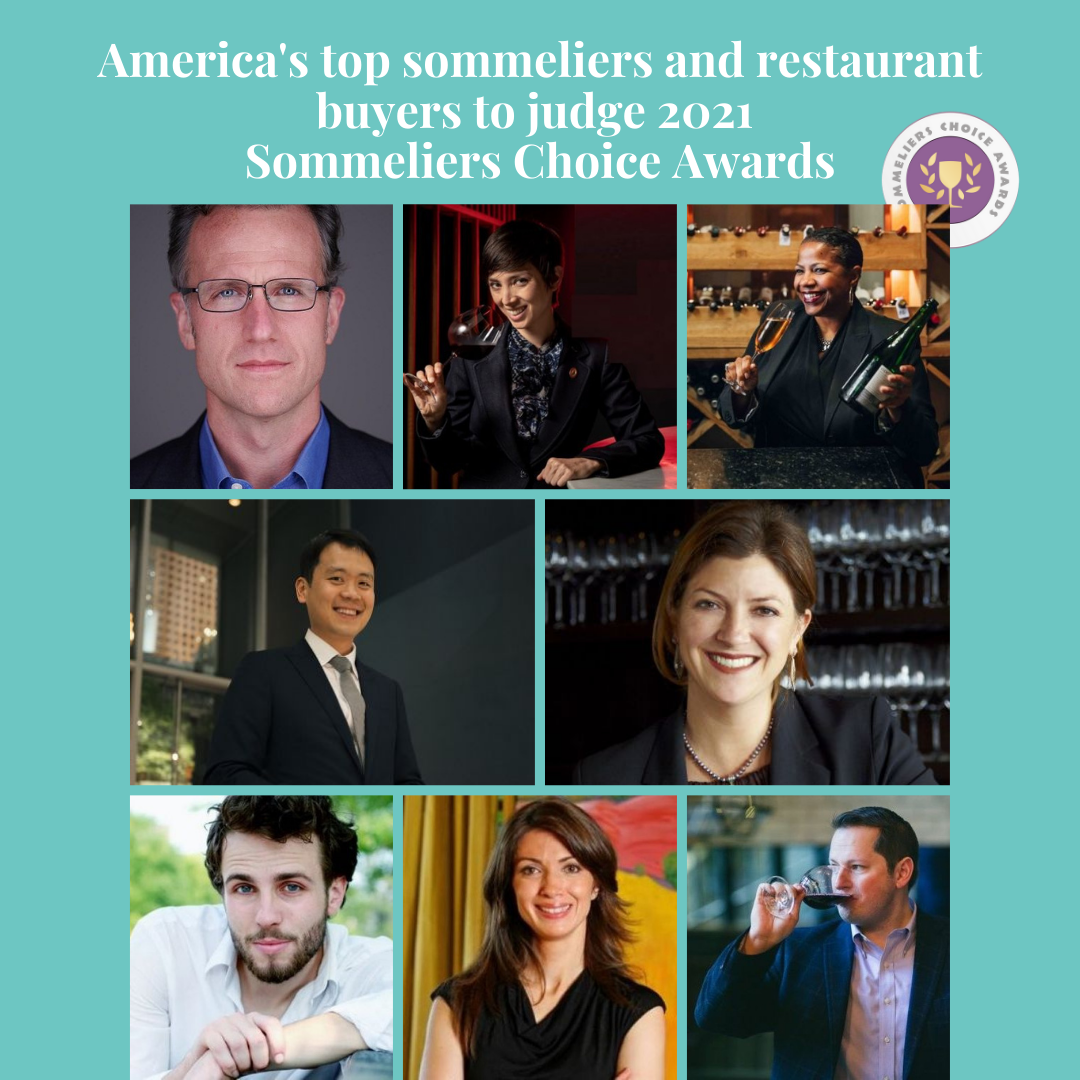 Mariya Kovacheva Ms - Master Sommelier and Regional Wine Education Manager Americas at Pernod Ricard
Brett Davis Ms - Master Sommelier and Sales and Education Manager at E. & J. Gallo Winery
Gillian Ballance Ms Dws - Master Sommelier and Education Manager at Treasury Wine Estates
Koen Masschelein - Director Of Food And Beverage at Four Seasons Hotels and Resorts, Yountville, CA
Mauro Cirilli - Wine & Beverage Director for Press Club and Schroeder's
Brian Petersen Jr - Wine Director at Mastro's Steakhouse San Francisco
and many more.
How are my wines judged?
Taking into consideration all the factors that your buyer and end consumer would look at, the judging process, when compared to those of other international wine competitions, is a unique one. The Sommeliers Choice Awards shines the light on the factors that could make or break your wine in the mind of the drinker.
As a first step, wines are blind tasted and scored on their quality, food pairing ability, and typicity. Then the price of the wine is revealed to the judges, and they decide how well the price of your wine sits against its quality. Lastly, and not the least is packaging, where judges look at your bottle with the thought of how attractive it would look in the eyes of the consumer.
In technical terms, the final score of your wine is derived by the following formula:
F (Food Pairing ability Score) + T (Typicity Score) + Q (Quality Score) + Value Score (V) + Package Score (P) = Sommeliers Choice Awards Final Score.
The Sommeliers Choice Awards is making a meaningful impact amongst brands and winemakers.
"To have our flagship wine judged so highly by the decision-makers and tastemakers at some of the USA's top on-premise venues is a proud moment for our whole team." says Sam Bennett, Chief Winemaker, Te Pa Family Vineyards.
Get your wines tasted and judged by the best in the industry. Enter your wines before April 20, 2021.
Get your wines in front of Sommeliers, Wine Directors and On-Premise Buyers of USA. Here's How To Enter your wines.