Peter Franus Wine Company-The Great American Wine Fairy Tale

18/10/2020 Let's take a look at the story of Gold Peter Franus – the person, the winery, the wine and the winner of the 2020 Sommeliers Choice Awards.
Image credit: Peter Franus wine company
Peter Franus grew up in Greenwich, Connecticut, then headed west to the University of California at Berkeley, graduating with a degree in journalism. His increasing passion for wine led him to enroll in the viticulture and enology program at Cal State Fresno in 1978. He arrived in Napa Valley in early 1980, becoming the winemaker at Mount Veeder Winery in 1981. There he remained until the end of 1992 when he left to devote all of his attention to Peter Franus wine.

Mount Veeder's Zinfandel was the inspiration for his first wine - a Zinfandel of course - that he produced under the Franus label in 1987.Over the years he added other varietals to his portfolio. Today he produces only single-vineyard wines from what he considers three of the best vineyards in the region.
History
Since 1991 he has produced Zinfandel from the acclaimed Brandlin Vineyard on Mount Veeder. These magnificent dry-farmed wines are over 90-years old.The field blend is roughly 90% Zinfandel, and 10% Mourvèdre, Charbono, and Carignane - an atypical Zinfandel with layers of complexity. It has rightfully earned the title of his "flagship wine.
In 2016 he came full circle to his earliest winemaking roots with his first Cabernet Sauvignon from Brandlin Vineyard. This initial release met with rave reviews, confirming that Brandlin is one of the great properties in Napa Valley for both Zinfandel and Cabernet.
Stewart Vineyard is in Carneros, Napa's cooler, southern section, and that's his source for Sauvignon Blanc, Chardonnay and Merlot. It is a unique site, impacted by a degree of saltwater intrusion that has a magical impact on the vineyard. He has worked with this vineyard for over 20 years.
Lake County lies just north of Napa Valley, and in that region there's a unique sub-appellation called Red Hills. The Fore Family Vineyard there is 3,000 feet up on Cobb Mountain. The setting is spectacular as is the quality of fruit emerging from this newer appellation. This is the source for his Red Hills Mourvèdre.
Team
Peter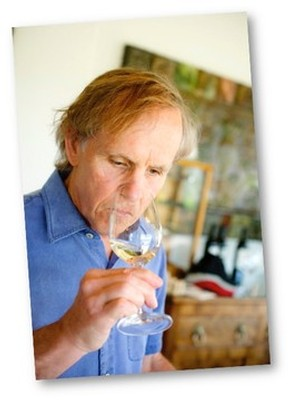 Peter says his first goal is to make wines that are delicious. He relies on intuition, experience and a minimalist approach to winemaking, and he believes that the more you manipulate and hover over a wine, the more you'll lose its unique personality and character. He's guided by his love of the vineyards he works with and of wines that have richness, complexity, harmony, and, most of all, that invite you back to discover something new with each taste.
Peter also consults for several other wineries that are getting their own raves and recognition. He lives with this wife, Deanne, in Napa and Sacramento, and besides his wife and winemaking, his other passion is running. Look for him in the early morning running through the parks and streets of Sacramento and Napa, or wherever his travels take him.
Deanne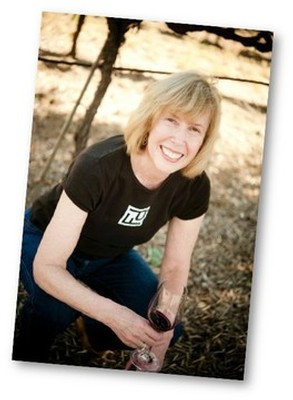 Deanne Franus has always loved to travel and explore, and she's visited a long list of exotic spots around the globe. But it was a 60-mile trip to Napa Valley in 2000 that changed her life.
Award-winning Wines
Peter Franus Wine Company have won many awards for their delightful wines including the Sommeliers Choice Awards 2020.This time winning Gold Medals for their wines- 2016 Peter Franus Brandlin Vineyard Mount Veeder Cabernet Sauvignon with 94 Points. Check out their other winning wine here
Peter Franus Brandlin Vineyard Mount Veeder Cabernet Sauvignon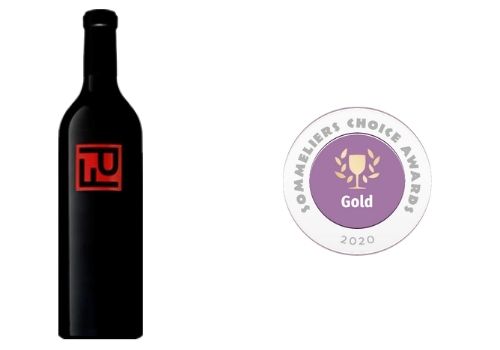 The nose offers a mélange of classic cassis, thyme, sweet oak, and anise. The mouth is deep, rich and layered, leading toward expansive flavors. Ample tannins are surprisingly smooth and integrate well. Structured with appropriate acidity and backbone, the wine offers another example of "mountain fruit" that can indeed be tamed. Still a youngster, the wine will continue to evolve and reward down the road.
Online Order: Distributors or wine buyers can click here. Or reach out to the team at deanne@franuswine.com.
Get your wines in front of Sommeliers, Wine Directors and On-Premise Buyers of USA. Here's How To Enter your wines.