Rachel Lowe joins the 2021 Sommeliers Choice Awards Judging Panel

25/03/2021 She oversees the Levy Restaurant group's portfolio of 13 different restaurant locations nationally. We're delighted to have Rachel Lowe join the 2021 Sommeliers Choice Awards judging panel
Director of Beverage for Levy Restaurants, Chicago - Rachel Lowe joins Sommeliers Choice Awards judging panel.
Rachael Lowe passed the advanced sommelier degree from the Court of Master Sommeliers in 2009 with a top score that earned her a Rudd Scholarship. She was the 2010 Jean Banchet Top Sommelier, 2011 Star Chef Rising Star Sommelier and 2016 Food & Wine Sommelier of the Year.
In addition to such merit, she won the top prize at the Ruinart Chardonnay competition hosted by Ruinart and the Guild of Sommeliers in 2010. Lowe served as Sommelier at the Michelin-rated Bouchon, a French bistro in Yountville, CA, under the direction of The Thomas Keller Restaurant Group. Prior to her time there, she spent more than four years as Sommelier for several fine-dining venues throughout New York City, including Café Gray, the Mandarin Oriental and Restaurant Gordon Ramsay inside The London NYC hotel.
Upon moving to Chicago, Lowe served as Director of Wine and Spirits at the Trump International Hotel & Tower Chicago, where she oversaw all wine and beverage management, which included Sixteen, the hotel's signature fine-dining restaurant, Rebar, the Terrace at Trump, and all catering and in-room dining. She then took over as Wine Director at both Naha, a Michelin-starred Mediterranean restaurant, as well as the company's French based sister restaurant, Brindille.
Six years ago Lowe took the position as Director of Beverage for Spiaggia, where she oversees the restaurant, Café and private dining events. In 2018 she was promoted to Director of Beverage for Levy Restaurants where she oversees the group's portfolio of 13 different restaurant locations nationally.
About Levy Restaurants: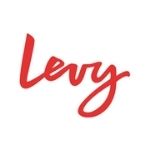 Levy is a restaurant and hospitality company based in Chicago specializing in providing food and beverage to major entertainment and sports venues. Founded in 1978, with a single family-run delicatessen in Water Tower Place, since 2006, it has been a wholly owned subsidiary of Britain's Compass Group. It operates over 200 sports and entertainment venues in 41 markets throughout the US and Canada. In 2004, the company's revenue exceeded $470 million, and by 2017 had exceeded $1.5 billion in revenue. The company also owns and operates several restaurants in addition to its sports and entertainment venue concessions. [Source Wikipedia]
Get your wines in front of Sommeliers, Wine Directors and On-Premise Buyers of USA. Here's How To Enter your wines.