Sass Winery Wins Multiple Awards at 2021 Sommeliers Choice Awards

30/06/2021 The esteemed ''Pinot Noir Of The Year" is crowned to Sass Pinot Noir 2016 at the Sommeliers Choice Awards 2021.
Oregon-based Sass Winery won 6 awards at the recently held Sommeliers Choice Awards in 2021. With 3 gold medals, 2 silver medals, and 1 special category i.e., Wine Of The Year By Varietal award, Sass Winery shone at this year's Sommeliers Choice Awards. The competition saw wine entries from more than 40 countries from all around the world.
About the winery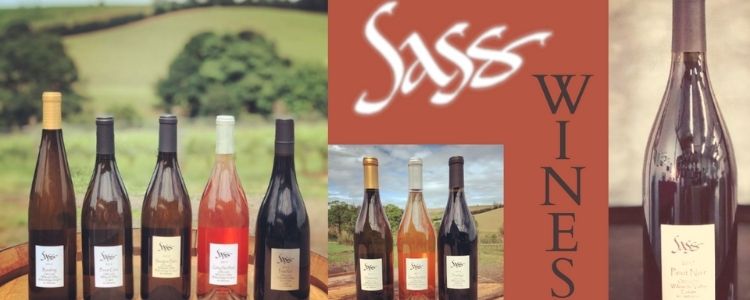 Wines at Sass Winery, Source: Sass Winery
Sass Winery is located in the South Salem Hills of Oregon's Willamette Valley. The hazy, warm days and cool nights of autumn help the grapes develop intense, complex layers of flavor and aroma that produce elegant, rich and expressive wines.
It is still only a few of such places which are still producing small amounts of handcrafted, high-quality pinot noir, pinot blanc, pinot gris, chardonnay, riesling, sauvignon blanc and rose of gamay noir. They produced only a few hundred cases of wine during the first few years and now make about 3,500.
Tucked into the folds of Oregon's fertile Willamette Valley, small vineyards flourish on land once thought unsuitable for anything but grasses or Christmas trees. Each year, the struggling vines produce tight clusters of grapes that gradually ripen during the long, dry summer. The hazy, warm days and cool nights of autumn – and the big temperature swing between night and day – help the fruit develop layers of flavor and aroma that produce outstanding wines.
Meet The Owner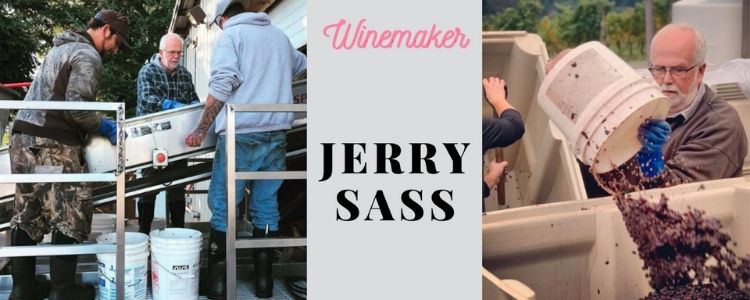 Jerry Sass working at his winery, Source: Sass Winery
Winemaker Jerry Sass was inspired by the wines his father made from Finger Lakes grapes in western New York and also founded the winery in 1996, believing in natural & non-invasive winemaking philosophy. Today they make wine from vineyards that are naturally and sustainably dry-farmed, celebrating every small part of each vineyard's rich ecosystem.
"I agree with the maxim that great wines are made in the vineyard, and my job is then to stay out of the way as I guide the wines from vine to bottle to consumer's table. I'm not as happy with a 'winemaker's vintage,' when I need to intervene, but I am still confident of the results. And I love the challenge offered because each vintage is an absolute individual." says Jerry Sass.
Vineyards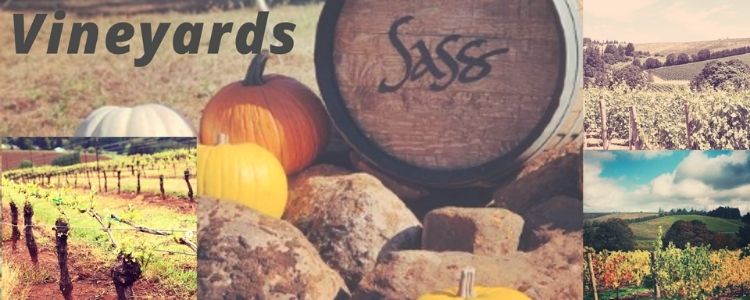 Vineyards of Sass Winery, Source: Sass Winery
The winery was started as a daydream for amateur winemaker Jerry Sass in the late 1980s.
After looking for two years, he found an empty piece of ground: 19.4 acres of rolling hills that had been most recently a grass seed farm. The neighbors, descendants of the family that had farmed the area since the 1880s, remembered that through the years the farm had been planted with strawberries, raspberries, blackberries, plums and cherries.
It had been used to grow grass seed in the 1970s and 1980s, and the seed crop had been harvested and the land sterilized by burning when they first saw it in late 1988. They planted the first two acres of own-rooted Pommard-clone pinot noir in 1989.
More vines were planted – Pommard clone, then Wadenswil clone – in 1990 and 1991; then Colmar-clone pinot gris in 1991; Dijon 115 pinot noir and more pinot gris in 1997; then more Pommard-clone pinot noir in 2005.
Winemakers process: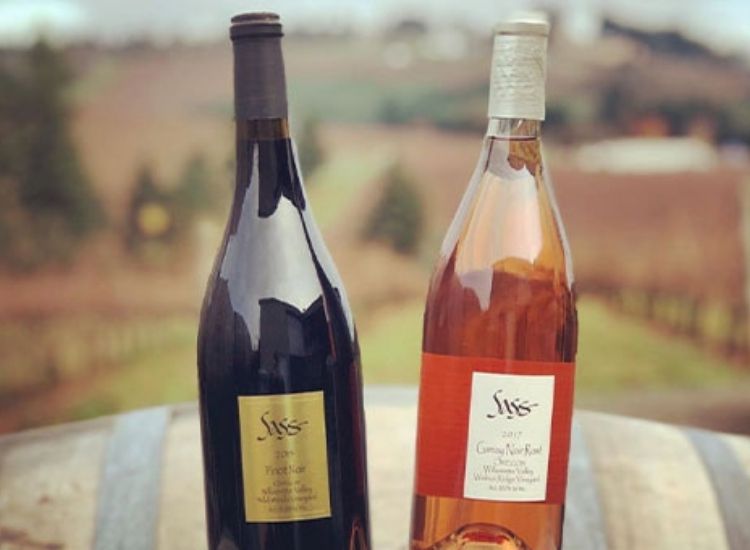 Sass Winery Wines, Source: Sass Winery
The aim is to produce wines that are complex, elegant and balanced wines that eloquently reflect the terroir of the individual vineyards.
The winemaking changes each year, sometimes in subtle ways, sometimes in more significant ones, to adapt to each vineyard and each growing season.