Sidewood Estate- An unique experience of Adelaide Hills

Sidewood Estate wines have won many awards for their delightful wines including the Sommeliers Choice Awards 2020.
Sidewood is a family owned 5 Red Star Halliday Wine Companion accredited winery nestled in the cool climate region of the Adelaide Hills, just under 30 minutes from the CBD.
Owen and Cassandra Inglis purchased the estate in 2004.All the grapes are carefully picked from selected rows across our 300 acre estate.The wines are made by internationally acclaimed winemaker Darryl Catlin.Their aim is to create stylish,elegant wines of outstanding quality,using only the finest fruit.The style is vibrant,clean,fruit driven wines with great intensity and structure.
History
Owners and Vignerons, Owen and Cassandra Inglis founded Sidewood in 2004 born of their uncompromising vision and passion for creating beautifully balanced, elegant,award-winning wines. Despite Sidewood being a relatively new brand in the wine industry, it has achieved Five Red Star Accreditation from James Halliday and in 2016 became the largest eco-sustainable winery in the Adelaide Hills.
Situated a short drive east from Adelaide in the Onkaparinga Valley, the winery and vineyards are nestled in the cool- climate region of the Adelaide Hills, a heartland of Australian premium wine. The vineyard portfolio includes locations in Echunga and Nairne, with the original 300-acre Oakbank vineyard also being home to Sidewood's 40 thoroughbred racehorses that fall under the name Stable Hill Thoroughbreds.
Image:Owners Owen and Cassandra/sidewood estate
Vineyards
Situated 380m above sea level,the vineyard climate,rainfall and soil type impart key attributes and characteristics to the wines.
Due to this altitude,the Adelaide Hills climate is significantly cooler than more traditional regions on average 4 degrees cooler during the day and 8 degrees at night.The cool,dry Summer and Autumn ripening conditions produce grapes with ideal fruit concentration,spectrum of flavour and natural acidity.
Rainfall varies quite dramatically across the region, ranging from 1400mm at Mount Lofty down to 850mm at Charleston, which is only 10km away.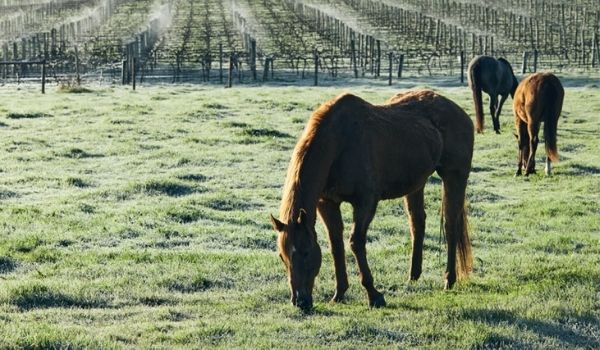 Team
Owen Inglis-Owner & Vigneron
He was born in Hong Kong and spent his school days in Sydney, but Owen Inglis is not a city guy. He much prefers the view from his office at the Sidewood Estate headquarters to any view from a modern skyscraper.His connection to the Adelaide Hills developed when he was a child visiting his aunt's horse stud in Clarendon.
It was Owen's love of horses that first brought him to Sidewood. He and his wife Cassandra were looking for a property to one day retire to, where they could keep horses. They found the Mappinga Road property, which happened to have some vines on it, and gradually the plan changed from a retirement plan to a new business opportunity and consuming passion. Now all of Owen's focus is on making the best wines he can by getting it right at every stage of production.
Cassandra Inglis-Owner & Vigneron
Born in Perth,Western Australia,Cassandra grew up in a family of wine enthusiasts and began studying wine at the age of 18. She has lived in many different countries since she was a young girl, and at the age of 22,she owned and managed a very successful wine bar in Santorini, Greece.
In 1994 she moved to Hong Kong,initially working as a teacher in one of Hong Kong's prestigious international schools.However, wine was still in her blood and she continued her wine studies to become a qualified sommelier.Her passion for wine led to the creation of Sidewood wines with her husband Owen.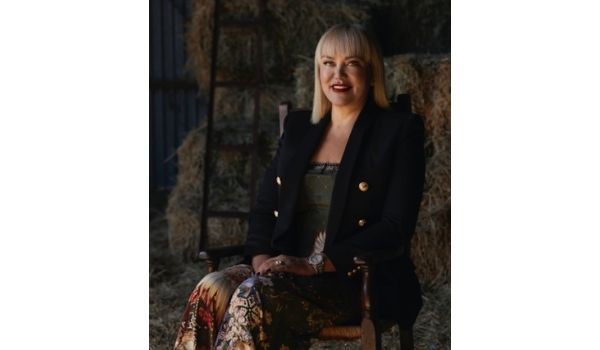 Darryl Catlin-Winemaker & Cidermaker
When he was a kid,Darryl Catlin earned his first pocket money pruning vines in the Barossa Valley, where his family made wine as a sideline.So it's not too surprising that he's now a winemaker in his own right, with a string of awards to his name,including Best Red Wine in Australia, which he won with Sidewood in 2014.Apart from a couple of years studying pharmacy, Darryl has always worked with wine.After completing his Bachelor of Wine Science in 2004,he started as a cellar hand at Shaw & Smith in the Adelaide Hills,where he grew to be Chief Winemaker.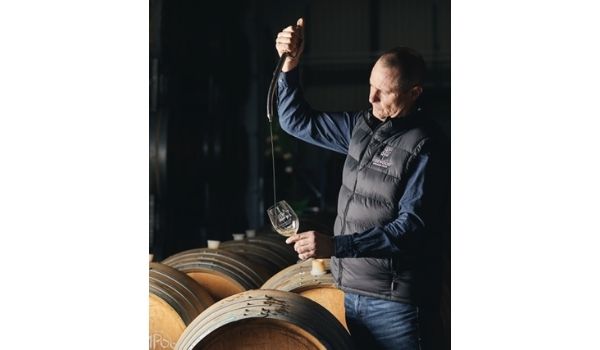 Wines
Sidewood Estate wines have won many awards for their delightful wines including the Sommeliers Choice Awards 2020. This time Gold medal winner with 94 points is Sidewood Mappinga Shiraz 2017.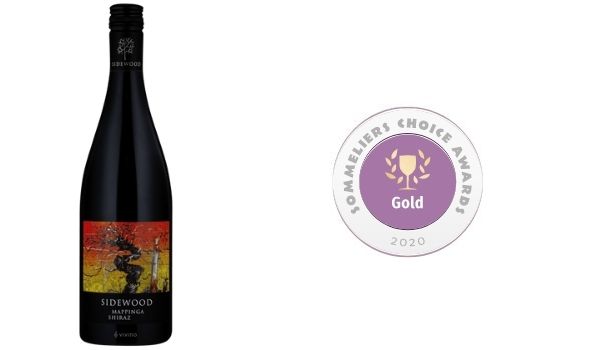 Dusty black violet color.Aromas and flavors of black plum, menthol lozenge, leather, black peppercorns, trodden earth,and blackberry jam with a slightly chewy,vibrant,fruity medium-full body and a smooth,amusing,long finish with notes of milk chocolate with coating tannins and moderate oak flavor.A rich,juicy, jammy concentrated Shiraz; stupendously balances spicy, earthy, and fruity flavors.
Online Order: Distributors or wine buyers can click here.
Or reach out to the team on enquiries@sidewood.com.au.
Get your wines in front of Sommeliers, Wine Directors and On-Premise Buyers of USA. Here's How To Enter your wines.