Webinar: Evan Traub from IMI Agency On Cracking the National Hotel Chain Beverage Programs

09/11/2023 Mastering National Hotel Chain Beverage Programs: Insights from IMI Agency's Evan Traub
Evan Traub is a Senior Account Manager at IMI Agency and is an expert in managing RFP process and beverage programs for Chains. Evan Traub will also be speaking at the 2024 International Bulk Wine and Spirits Show along with other top-class speakers.
Evan studied public relations and marketing at DePaul University. While in school, Evan worked for Chartwells, a division of Compass Group, the Park Hyatt, and Chicago's preeminent nightlife and event group Rockit Ranch Productions.
Evan started his career with Live Nation first working two different roles at House of Blues in Houston and then later moving to Los Angeles and serving as the National Director of Food and Beverage for the company working on training initiatives, food and beverage programs, special events, openings and enhancing guest experiences.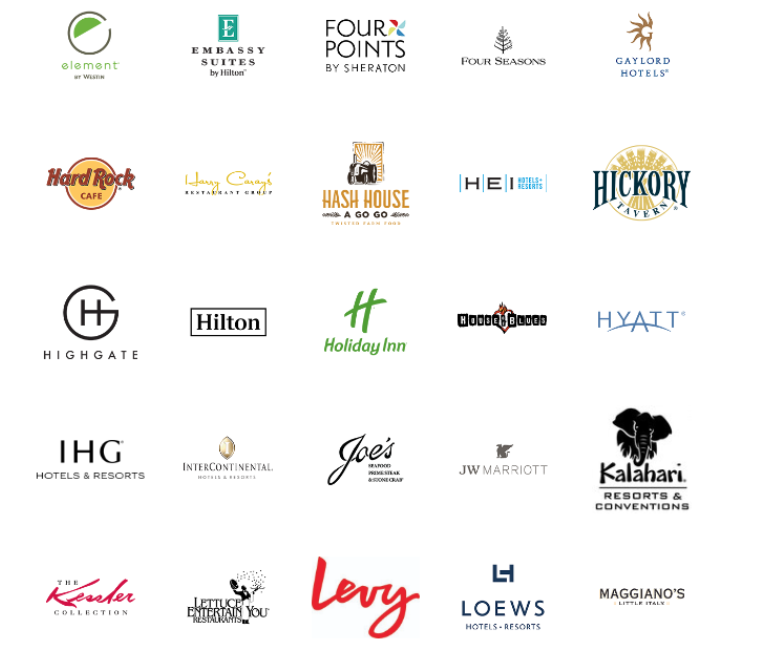 Image: IMI Agency's clients.
Evan Traub, Senior Account Manager, will go over the details on Cracking the National Hotel Chain Beverage Programs at the 2024 IBWSS Show. Get your conference tickets with early bird pricing. Get IBWSS Tickets here. Register for the webinar here.
After four years with Live Nation, Evan and his wife moved back to Chicago in anticipation of their first son's birth. Evan started with IMI Agency as an account manager after previously being their client. Evan has celebrated 5 years at IMI with a team of three and helps drive better beverage business for clients like Hyatt Hotels, Levy, Eataly, PPX Hospitality Brands, United Airlines Clubs, Mina Group, and others. Evan now lives in the western suburbs of Chicago with his wife and two young boys.
This is a solid opportunity for brands looking to understand how national hotel chains work. Join this educational session for 60 minutes where Evan Traub, Senior Account Manager, IMI Agency will go over the details of Cracking the National Hotel Chain Beverage Programs. There will also be 20 minutes of Q and A.
You must register before November 30 to get into this webinar session.
Speaker Name: Evan Traub, Senior Account Manager, IMI Agency
Topic: Cracking the National Hotel Chain Beverage Programs
December 5, 10 am to 11 am CST (Chicago time).
Moderated By: Sid Patel, CEO of Beverage Trade Network (IBWSS, Sommeliers Choice Awards, Bartender Spirits Awards, USA Trade Tasting).
Get Feedback From On-Premise Buyers, Wine Directors, and Master Sommeliers. Enter Your Wines Before January 31, 2024, To Save.