Winemaker Dinners: How To Leverage At Your Restaurant Customers

10/08/2023 Here are some steps that winemakers can follow to host successful wine dinners in restaurants.
Winemaker dinners are proven crowd-pleasers. Take advantage of these opportunities and pencil them into your pre-and post-harvest schedules. Encourage your strategic partner restaurants and your supplier or distributor representatives to partner with key account off-premise vendors to cross-market your wines, the restaurant, and the events. When the stores recommend the winemaker dinners and the restaurant recommends the store, everybody wins with increased visibility and increased profits.
[[relatedPurchasesItems-41]]
Hosting wine dinners in restaurants can be a great way for winemakers to showcase their wines and educate customers about the winemaking process. Here are some steps that winemakers can follow to host successful wine dinners in restaurants:
1) Find a restaurant partner: Winemakers should reach out to restaurants that are interested in hosting wine dinners and have a customer base that is likely to appreciate their wines. Restaurants that have a strong wine program or specialize in a particular cuisine may be particularly interested in partnering with a winemaker.
2) Plan the menu: Once a restaurant partner is secured, winemakers should work with the restaurant's chef to plan a menu that pairs well with their wines. Winemakers can share information about the flavors and characteristics of their wines to help the chef create dishes that complement the wine.
Prepare the wines: Winemakers should bring enough wine to serve each course of the dinner. They should also consider decanting the wine ahead of time to ensure that it is properly aerated before serving.
3) Educate the guests: During the dinner, winemakers should take the opportunity to educate guests about their wines and the winemaking process. This can include information about the grape varietals used, the region where the grapes were grown, and the winemaking techniques used to produce the wine.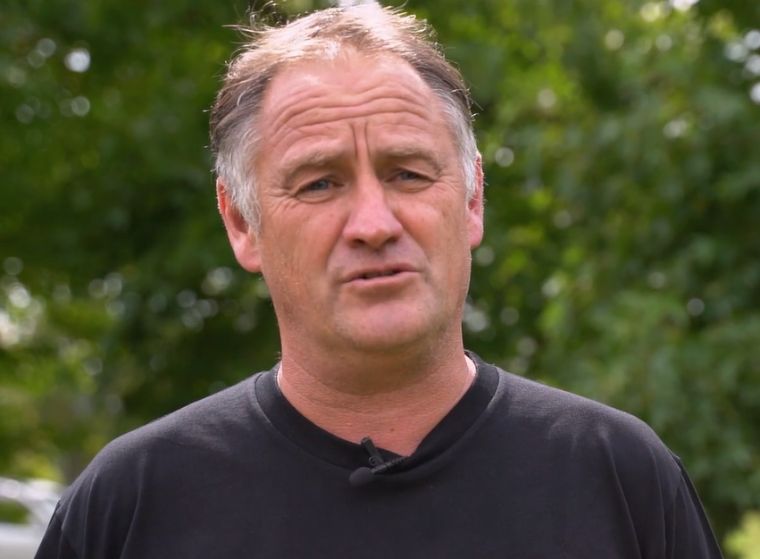 Image: Paul Dawick, Head Winemaker for Mills Reef Winery
Winemakers have a role in marketing and sales for sure. It is important for a winemaker to be able to "tell the story". Whether it be of a particular wine, the winery's core values/purpose, convey the passion that it takes to produce great wine!
I also believe the winemaker can introduce customers to diverse wine varieties, styles, etc. that are not of the norm. Explain the ideology and path and why the winemaker did what they did.
4) Encourage feedback: Winemakers should encourage guests to provide feedback on the wines and the dinner overall. This can help them to better understand how their wines are received by customers and make adjustments for future events.
5) Follow-up: After the event, winemakers should follow up with guests to thank them for attending and to provide information about where they can purchase the wines. This can help to turn attendees into loyal customers who seek out their wines in the future.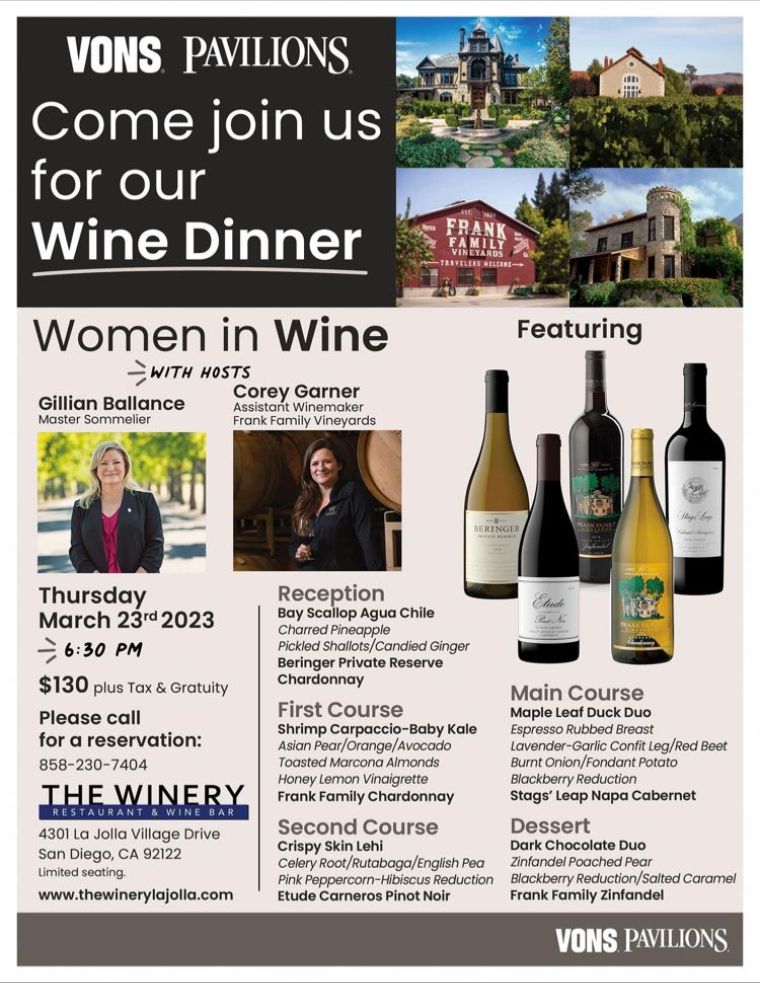 Here is a great ROI of the winemaker's time. Phil Markert, Buyer of one of the biggest chains in America, Albertsons Companies posted on his LinkedIn:
"We continue our series of celebrations of women in the wine industry with a special evening in La Jolla with my good friend Master sommelier Gillian Balance #winedinner #womeninwine
@frankfamilyvineyards @stagsleapwinery @beringervineyards @etudewines"
6) Consider innovative events such as cultural immersion events that align with the theme of the restaurant. Bring in special music to complement the cuisine. Theme-night parties featuring holidays or social causes are popular ways to engage with customers. Think outside the big holidays like Thanksgiving, Christmas, Easter, Valentine's Day, Mother's Day, and Father's Day. Think about Veteran's Day, President's Day, Martin Luther King Day, various National Wine Days (most popular varietals and styles have their own days), April Fool's Day, Hallowe'en, and Siblings Day. Check out the online Holidays Calendar to learn about all of the traditional, popular, political, national, international, and weird holidays from around the world. Partner with off-premise vendors to maximize sales and employ social media to increase visibility.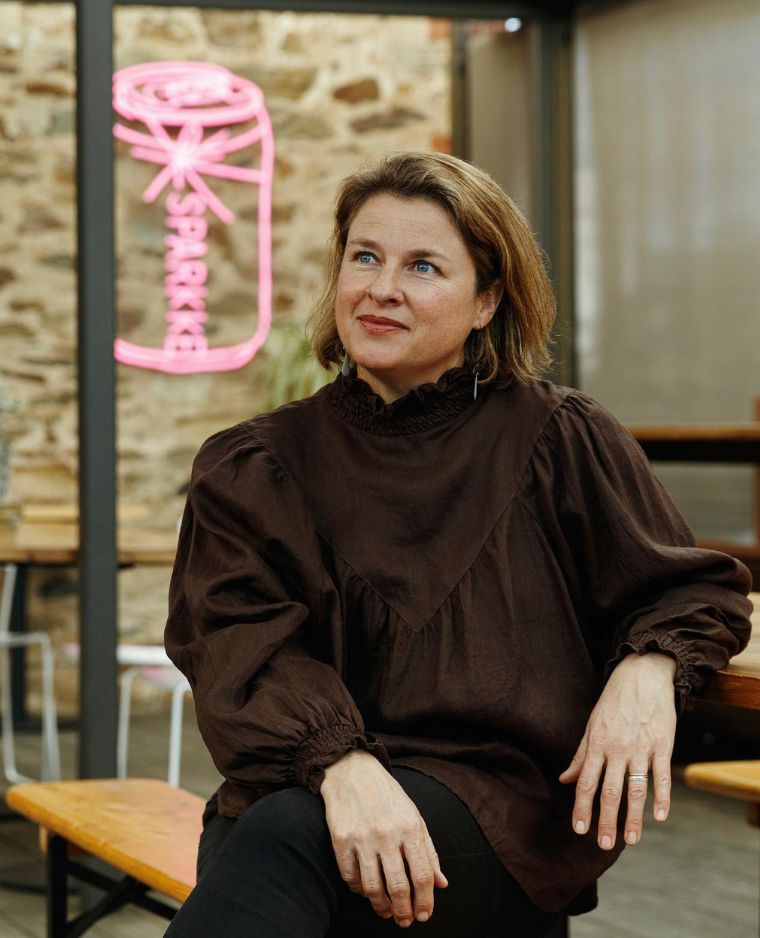 Image: Rose Kentish, Winemaker at The Sparkke Change Beverage Co.
I've always been front and center in the ambassadorial role of the wines I have made. It's very unusual for winemakers to be able to stay in the vineyard and the winery while expecting the sales and marketing team to sell their products without their help. People love to meet and learn from the people who make the wines, so it's a critical part of the role. Jumping from work boots - to heels - and back into work boots has been normal for me, throughout my career in winemaking. It is also important, and a buzz, to meet the sommeliers and bottle shop staff, the wine collectors and distributors of your wine, and hear what they think and feel about what you have spent years making. It has its own reward.
Image source: Instagram
Some examples of winemaker dinners at restaurants that you can do:
Winemaker dinners at restaurants can take many forms, but here are a few examples of what they might look like:
1) A multi-course dinner with wine pairings: This is the most common format for a winemaker dinner. The winemaker and chef collaborate to create a menu that pairs well with the winemaker's wines. Each course is served with a different wine, and the winemaker provides insights into the wine and the winemaking process.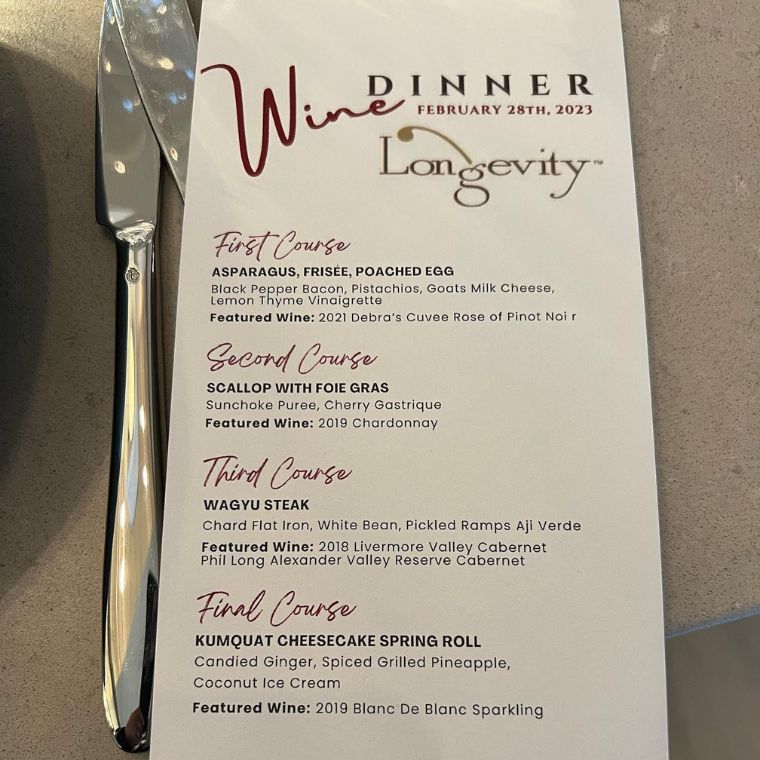 Source: Instagram
2) A tasting menu with multiple winemakers: In this format, several winemakers might come together to showcase their wines in a tasting menu. Each course is paired with a different wine, and guests have the opportunity to try a variety of wines and learn about the different winemakers and regions they come from.
3) A wine and cheese pairing: This is a more casual format that might take place in a wine bar or casual restaurant. The winemaker selects several of their wines and pairs them with different cheeses, providing guests with insights into how different types of cheese can enhance or detract from the wine.
4) Vertical tasting: In vertical tasting, guests have the opportunity to try different vintages of the same wine. The winemaker might provide insights into how the wine has changed over time and how different vintages compare.
5) A winemaker meet-and-greet: In this format, the winemaker might host a casual event where guests can sample their wines and chat with the winemaker about their wines and the winemaking process. This might take place in a wine shop or tasting room, rather than a restaurant.
Header Image source: Instagram