With An Incredible Score, Cache Creek Vineyards Won Four Medals

15/07/2019 The varietal 2014 Cabernet Sauvignon by Cache Creek Vineyards won a gold medal at the 2019 Sommeliers Choice Awards.
United States' Cache Creek Vineyards 2014 Cabernet Sauvignon shinned at the 2019 Sommeliers Choice Awards by winning a gold medal and scoring amazingly well.
Apart from this win Cache Creek Vineyards also fetched one gold and two silvers for their other varietals.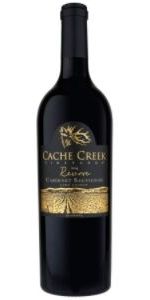 The 2014 vintage has deep, rich aromatics of red currant, ripe cherry, and a hint of cigar box leading the way into this beautifully balanced wine. The silken smooth entry is followed by a spice-accented texture that repeats the plush red fruit found on the nose, along with pomegranate and black raspberry. Creamy oak and slightly chewy tannins provide dimension and structure while enhancing the wine's depth. Delicious now, this sophisticated Cabernet is an excellent cellar candidate.
Pair with a juicy slice of medium-rare prime rib served with au jus, or a crown roast of pork served with an apple, sage, and cornbread stuffing.
Here's what they had to say about their win: "Winning two Gold Medals for back-to-back vintages of our estate-grown Cabernet Sauvignons from such a prestigious competition, plus two Silver Medals, highlights the quality of the wines we produce year after year. We are grateful the competition judges appreciated and acknowledged our wines".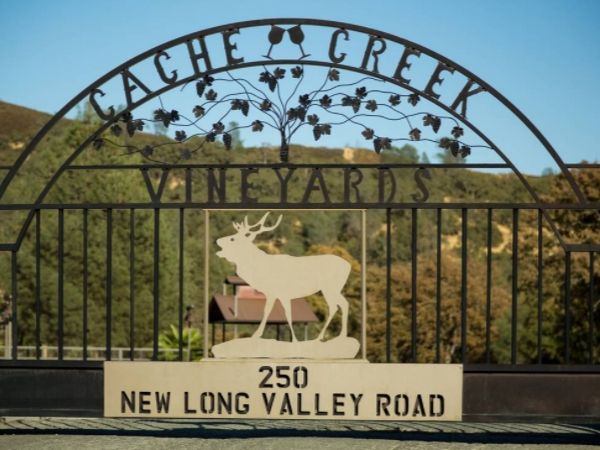 Cache Creek Vineyards is a family owned vineyard. In 1997, Bill Van Pelt discovered the 590 acre of land. Bill brought his youngest son Don Van Pelt, to help with the vineyard project. Don carefully researched, and meticulously prepared before planting the grapevines. In 1999, the first grapes were planted, and over time, a total of 74 acres were planted to several varieties—Chardonnay, Sauvignon Blanc, Cabernet Franc, Petit Verdot, Malbec etc—with about half the acres planted to Cabernet Sauvignon. Today Don, his wine and their daughter manage the day-to-day operations of the winery. The grapes used in Cache Creek wines are 100% estate grown. An image of a Tule Elk adorns every bottle of their wine.
The goal of the Sommelier Choice Awards, organized by the Beverage Trade Network is simple - to provide on-premise buyers and sommeliers a valuable benchmark for understanding which wines would make a compelling addition to a wine list. The judging panel of Sommeliers Choice Awards consists of top sommeliers, on-premise wine buyers, and wine directors at U.S. restaurants, bars, pubs, and clubs. Medals are awarded to those wines that meet very specific judging criteria, with a goal of identifying wines that should become additions to the restaurant wine lists and other factors like Typicity, Pricing, Quality, and Package.
To check out other winners, click here.
To know more about the competition, click here.
2023 Submissions are closed. The Deadline for receiving samples in the warehouse is April 30, 2023.