Ashland's Premier Wine Destination - Belle Fiore Wines

28/11/2018 Just minutes from the exciting Shakespeare Festival in Ashland, Oregon, Belle Fiore Winery provides a magnificent Italian wine pavilion & Mediterranean chateau
Belle Fiore Winery, Estate, and Vineyards were established in 2007 by the 'Kerwins' known as Kerwins family cultivating extraordinary wine grapes from many wine growing regions across Mediterranean Europe. It was their dream of developing a vineyard and winery that came true in 2000; when they located a 55-acre property outside of Ashland for sale by Miller Ranch.
Beginning France's Bordeaux region, they grow varietals including Cabernet Sauvignon, Cabernet Franc, Malbec, Petit Verdot, and Merlot. From the Rhone, we grow Syrah grapes. From Burgundy, their Pinot Noir grapes are celebrated and esteemed. Belle Fiore also grows Sauvignon Blanc and Sauvignon Musque, two additional classic French white wine grapes. Fact is that, the winery fashions exemplary wines using each of these classic French grape varietals.
Thriving Vineyard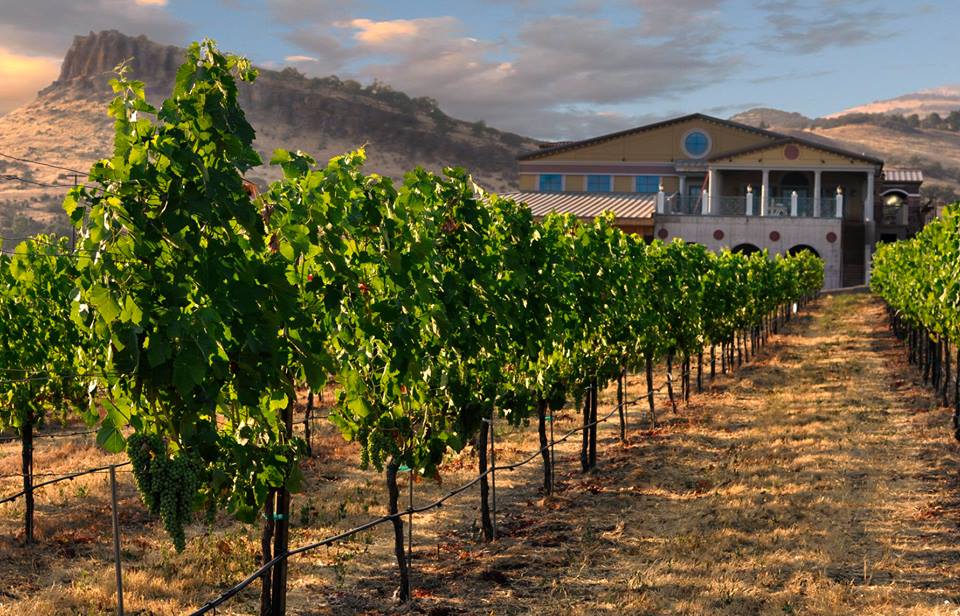 Belle Fiore Vineyard follows sustainable practices which allow them to grow grapes with superb superiority, spectacular final taste, with minimal use of pesticides and fertilizers.
The Belle Fiore Winery and Wine Pavilion were built in the heart of their vineyards during 2011-2013. If one observes, it totally resembles an Italian basilica with Campanile tower, gracious decks, and an artistic Galleria overlooking tank room operations. Even your Guests can relax in their expansive tasting and ceremonial barrel rooms. The upper-level Wine Pavilion, Board Room, Deck, and Celebration Terrace host music and other wine-related festivities.
Edward Kerwin - Owner/General Manager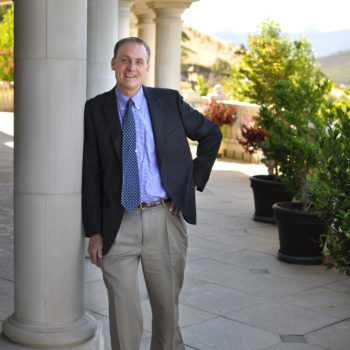 Edward Kerwin, shortly Ed, graduated in 1970 and was hired after his college by the U.S. National Aeronautics and Space Administration (NASA) in Houston, Texas. After two years at NASA, he returned to studying history, and while working at Princeton University, obtained an MS in the history of science. Ed then embarked on a career in medicine and attended the University Of Colorado Medical School in Denver. After years of academic studies, the Kerwin family moved to Medford and Jackson County Oregon in 1993. They have four children.
Rob Folin – Winemaker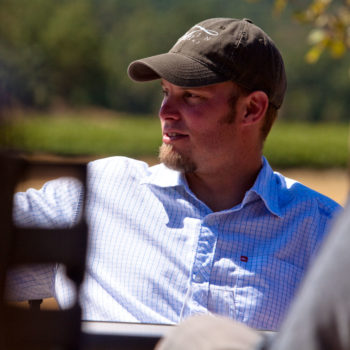 The man behind Belle Fiore Wines, Winemaker - Rob Folin, proud of his military background, one could say he is a little "Rogue". Rob has consistently produced standout wines with depth, character, and elegance since 2005. In 2002, Rob took an internship at Domaine Serene Winery in Dayton, Oregon. Rob moved his way through the ranks, learning much about the winemaking process, earning himself the title of Cellar Master. Rob says "There are no shortcuts to make a good wine and I won't release a wine that's not up to my standards". He believes and is proud of the wines having the name on the bottles.
Awards
While serving the magnificent Wines, Belle Fiore also offers services such as the Vineyard Tour, Wine Shop (both online/offline), Events (also weddings), Art Gallery, Wine Pairings. More information can be found on their website. Apart from their serene services, they have trendsetter of receiving many awards for their quality of wines such as Double Gold Medal to 2015 Belle Fiore Pinot Noir at 2018 San Francisco Chronicle and Double Gold Medal to 2013 Belle Arte Cabernet Franc at 2017 Oregon Wine Awards (image above). A Full list of Awards can be found by clicking here
Get your wines in front of Sommeliers, Wine Directors and On-Premise Buyers of USA. Here's How To Enter your wines.