Weingut Reichsrat von Buhl - Producing Top-notch Wines Since 1849

26/11/2018 Family-owned winery for more than 150 years
Reichsrat von Buhl has been a family-owned winery and existing for more than 150 years. It has belonged to the circle of the most significant wineries of Germany. Reichsrat von Buhl was founded in 1849. It has made its wines in a terroir-dominated, timeless style that has never been oriented to fashion, but always to the grapes' origins in the best soils of Deidesheimer and Forster.
Reichsrat von Buhl is certified organic, and is an active ambassador of both natural, sustainable viticulture and of the best German wines. Since 2013, it has been led by a new team including managing director Richard Grosche and technical director Mathieu Kauffmann. Long term viticultural manager Werner Sebastian remains responsible for the vineyards.
History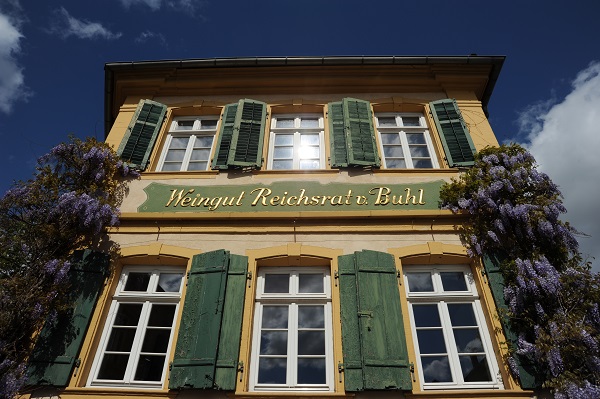 In 1849, the estate was founded by Franz Peter Buhl (1809-1862) that came about as part of the distribution of the original Jordan estate into the three smaller estates which were Geheimer Rat Dr. von Bassermann-Jordan, Reichsrat von Buhl and Dr. Deinhard. And within few years, von Buhl was recognized for its uncompromising quality. Commencing with vintage of 2013, the novel team of managing Director Richard Grosche and Technical Director Mathieu Kauffmann are responsible for the estate.
Mathieu Kauffmann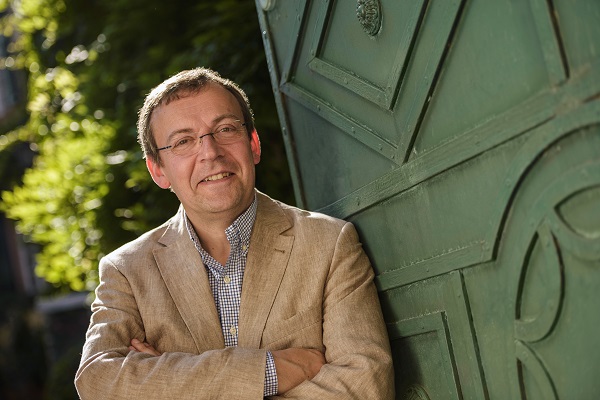 He came to Germany in 2013 to Reichsrat von Buhl and took over the oenological management of this renowned winery. The winery has been in the best locations on the Mittelhaardt, the heart of the Palatinate winegrowing region. Under the leadership of Richard Grosche and Mathieu Kauffmann, high-quality Riesling wines and sparkling wines with their own style are created here.
Wines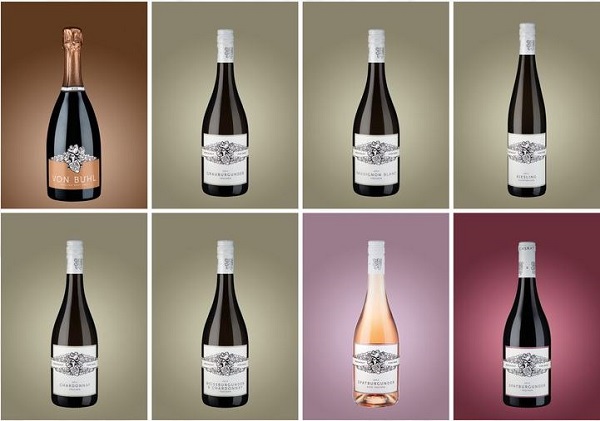 The name Reichsrat von Buhl itself stands for uncompromising quality across all of their wines. For their best range, they buy grapes from fellow winemakers and process them as if they were their own.
For wines bottled under the winery's name, they use only the best grapes from their own organically farmed vineyards. With the exception of the two noble sweet wines, all the white wines they offer are Rieslings, while their rosé and red wines are made exclusively from Pinot Noir; in other words, they use the two great, classic grape varieties of the Mittelhaardt. Since 2013, they have applied the new VDP quality pyramid: VDP.Gutsweine, VDP.Ortsweine, VDP.Erste Lage und VDP.Große Lage. Fact is that, their quality ranking is indicated by the colour of the capsule, and by the carton.
Approximately 89% of their of vineyards are planted to Riesling, while the classic grape varieties of Pinot Noir, Sauvignon Blanc, Chardonnay, Scheurebe, Pinot Gris, Pinot Blanc and Rieslaner.
Here is some information about their varieties:
Riesling: the king of white wines. A late ripener, it's the most cultivated grape variety in the Pfalz. It makes fruity, floral and racy wines with good ageing potential. In good vintages, Riesling produces great wines that are among the finest in the world.
Pinot Noir: Ruby-colored Pinot Noir is the grape that makes the finest of red wines, offering fine, fruit and earthy aromas and a charming bouquet. Gentle on the tongue, Pinot Noir is velvety, warm and rich.
Weissburgunder (Pinot Blanc): a white mutation of the Pinot family. A pronounced, polished wine with delicate acidity.
Grauer Burgunder (Pinot Gris): a variety that can result in powerful wines with an intense bouquet.
Chardonnay: One of the best of white wine grapes, whose exquisite quality is matched only by Riesling. Chardonnay offers a powerful structure with soft, fruity aromas and an elegant minerality.
Sauvignon Blanc: A vine whose vitality is only surpassed by that of Riesling. Typical aromas are reminiscent of gooseberries and freshly-cut grass. Racy acidity with fine structure.
Scheurebe: Named for the man who created it, Mr Scheu, it's a cross between Silvaner and Riesling. The result is an expressive wine with a fine bouquet and fruity acidity. When very ripe, it can produce outstanding wines.
Rieslaner: A cross between Silvaner and Riesling, characterised by its fine acidity and elegant style. Rieslaner can create wines of the highest quality.
Services
Wine Tasting – In the tour, Wine tasting is held in their tasting rooms in a relaxed and cozy atmosphere.
Cellar Tour and Vineyards - Their gastronomic tours of the vineyards and Autumn & Hiking events accommodate groups of more than 20 persons. They also offer gourmet seminars for groups of more than 15 participants. Demonstration class with a tour of the cellar is held in the cooking studio of the Ketschauer Hof.
Festivities/ Conferences - Whether it's a company event, wedding, anniversary or birthday celebration, this unique setting will make your celebration to an unforgettable experience.
Buy Wine Online – You can now find more details about their wine or can order Here to know more
Get your wines in front of Sommeliers, Wine Directors and On-Premise Buyers of USA. Here's How To Enter your wines.