Beef Bourguignon and Cabernet Sauvignon

15/01/2020 Love Beef? You must try this delicious and rich beef bourguignon recipe with Cabernet Sauvignon.
Traditionally, I don't consume an enormous amount of beef. For no other reason than I love fish, legumes and alternative meats such as duck, kangaroo, lamb, turkey or pork. Don't get me wrong, I f*#! love beef. When my latest private dining client in Napa requested a rich beef dish to accompany their signature St. Helena cabernet sauvignon, nothing else would do but a succulent, slow, red-wine braised Beef Bourguignon.
Picking the right cut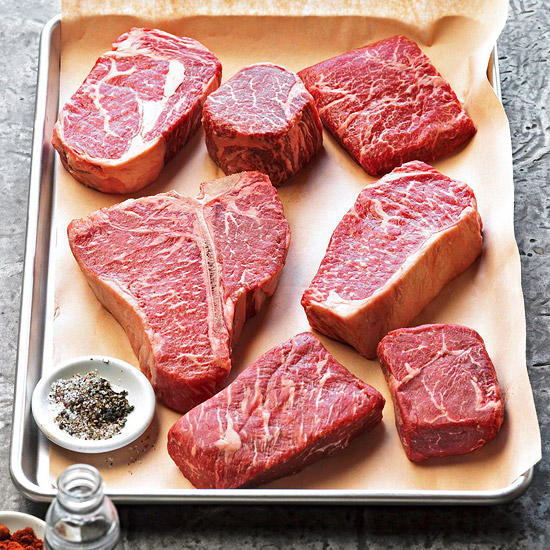 Classic slow-cooked dishes like French beef Burgundy, an Italian inspired ragu or Mexican pulled barbacoa all benefit from a slightly fattier cut of meat. This might include beef "chuck" (containing the shoulder "blade" meat, upper arm and neck) and also brisket, short rib or even the shank. These cuts can contain a higher percentage of fat and connective tissue, which demand low and slow cooking to moisten. The result is mouthwatering meat that can pull apart with a spoon (yum!)
Fat and Tannin
As a wine lover, you should also know that these cuts of meat pair effortlessly well with robust, tannin-rich wines. Tannin is a molecule, particularly found in red wine that binds with saliva proteins. This disrupts the organization of water molecules and therefore viscosity of saliva creating a dry mouth sensation. When fat and tannin are consumed together they bind more readily than saliva proteins and tannin. Fat, therefore, mellows the effect that tannin has on bitterness and astringency.
Purchasing the right cut
The easiest way to purchase the right cut is approach your local butcher. A quality butcher will always be the freshest source. My advice is never be intimated to visit the butcher. In most instances, butchers and team members love cooking just as much as you. So, apart from leaving with the right cut for your next dish, you might just leave with some tasty cooking tips and recommendations.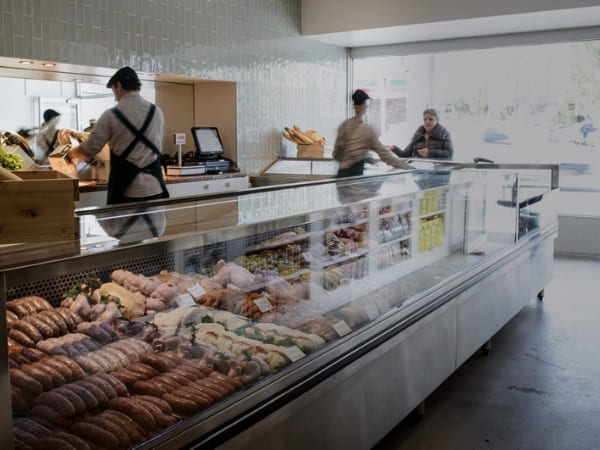 Find your inner foodie
Beef Bourguignon is a classic French dish that epitomizes comfort food in the region of Burgundy. The key to exceptional a braised beef stew is fresh "mirepoix" (or diced vegetables) and an aromatic bouquet of herbs nestled in the rich, hearty red wine marinade. On this particular occasion, I soaked the beef for 24 hours in an Australian Heathcote Shiraz, accentuating the hallmark black pepper note that the dish is known for. The filets were kissed with a searing heat to kickstart the delicious browning before being patiently braised for 4 hours. The petit but robust 4 oz. morsels were served atop my "Paris Mash" or buttery mashed potato and honey roasted baby carrots.
Ingredients for beef
4 5-6 oz. beef blade steaks
2 cups rich, dry red wine, reduced by 1/3
2 cups beef broth
¾ cup onion (4 oz.), ¼'' dice
¼ cup carrots (2 oz.), ¼'' dice
¼ cup celery (2 oz.), ¼'' cm dice
12 whole black peppercorns
6 clove garlic, whole
1 sprig flat leaf parsley
1 sprig fresh thyme
1 leaf bay
½ tsp salt
1 tbsp flour, heaped tbsp (optional)
For the fried pearl onions
100g baby onions, peeled
1 tsp olive oil
1 sprig rosemary
¼ cup water
pinch salt
pinch ground black pepper
For the bacon lardons (optional)
100g smoked bacon, ½'' lardons
2 tbsp water
For the honeyed carrots
2 tsp olive oil
2 bunch baby carrots
2 tbsp honey
Method
For the beef
1. In a medium saucepan, simmer red wine over medium-to-low heat. Reduce by 1/3 and allow to cool.
Prepare and combine beef steaks and all ingredients in a large bowl. Allow beef to marinate in red wine, diced vegetables and herbs for a minimum of 24 hours (1 day extra will add even richer flavour).
Remove beef steaks and pat dry with the absorbent paper towel. Heat a medium skillet and pan fry steaks in 2 teaspoons of olive oil for 1-2 minutes on each side to brown.
Strain to separate vegetables from red wine and beef broth mixture.
In a medium skillet, sauté diced vegetables and garlic to soften. (If desired, add flour here to cooking vegetables and continue cooking for 1 minute, which will later thicken the stew). Return red wine and broth to the saucepan to reduce for 1 minute.
In a heavy bottom crockpot or slow cooker, combine veg, wine, herbs, garlic and beef.
Set slow cooker to low, or oven to 185ºF (85ºC) and cook for around 4 hours.
Serve heavenly morsels of beef bourguignon with rich buttery mashed potato and cooked vegetable (below). Garnish with finely chopped parsley and pomegranate.
For the onions
In the meantime. Heat a small skillet with oil, halve and place pearl onions face down to blacken (3-4 minutes). Once the desired colour is achieved, add water, rosemary and seasoning. Cover with a tight sealing lid to steam and infuse flavour.
For the honeyed carrots
Wash and peel baby carrots. Roast in a 380ºF (190ºC) oven for 30 minutes. Drizzle honey generously and roast for an extra 10-15 minutes until golden.
For the bacon lardons
Slice strips of bacon into ½ inch "lardons" and cook in a small skillet on medium heat. Do not add any additional oil or fat. Allow bacon fat to "render" or melt out of the bacon, which will naturally fry bacon strips to crunchy, golden perfection. Serve atop finished dish or sir into the beef stew once removed from the oven or slow cooker.
Author: Timothy Neumann
- Sommeliers Choice Awards Multicultural Food and Wine Ambassador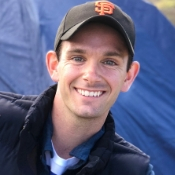 Tim is an Australian food and wine writer and accredited nutritionist. When cooking, Tim loves using healthy, local ingredients accented with bold multicultural flavors. Discover Tim's endless recipes and multicultural food ideas on Instagram @tc_neumann or through Beverage Trade Network articles.
Get your wines in front of Sommeliers, Wine Directors and On-Premise Buyers of USA. Here's How To Enter your wines.