Kimchi and Fermentation

03/11/2020 On this page, you will learn about how cultures throughout history have long relied on fermentation for preserving produce.
Cultures throughout history have long relied on fermentation for preserving produce. From Eastern European sauerkraut, Asia-wide fermented soybean and seafood (natto, tempeh, and shrimp paste), Korean kimchi, or Southern fermented pickles (okra, ramps, and many more).

There's a reason these staple sides have stood the test of time. Fermented and preserved foods are certainly sharing the limelight in the culinary world right now. Lactobacillus and probiotic-rich fermented goods hold not only superfood properties but, host punchy, multidimensional, umami character that simply can't be recreated by any other means. World-famous chef René Redzepi continues to pioneer this not so revolutionary practice (considering fermentation has evolved for thousands of years B.C.) applying the fundamentals in new and exciting ways. Featured, are two interpretations of preserved veg for inspiration, creating a fun and easy starting point for all of you at home.
Traditional Korean gochujang cabbage and radish kimchi alongside dill, sesame, and red pepper fermented cucumber kimchi (or "oi sobagi"). These sweet, spicy, briny vegetable condiments complement anything from barbequed meat and Japanese sushi, fresh oysters to Shanghai dumplings (below). Moreover, fermented foods together with crispy, racy French or new-world sparkling wine with well-tuned acidity or crunchy apple cider and sour-style beers form a combo that will leave you salivating.
For those living in the UK consider a delivery of assorted ciders from Cider is Wine (LINK:https://www.cideriswine.co.uk/estate/), curating craft apple and pear ciders from across the world from the US and Australia to Sweden and the UK. If you're stateside, located in and around the New York Metro and tingling for a taste of fermentation, then prepare to be enlightened. I literally crave each hand-crafted product from Enlightenment Wines Meadery (LINK:https://enlightenmentwines.com) From Dandelion wine, Cherry Mead and Pickled Produce to worldly Orange Wines and Bottled Cocktails all is available for Same-Day contactless delivery.
About the Author: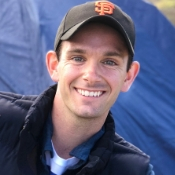 Timothy Neumann is an Australian Nutritionist, Chef, Culinary Consultant and Freelance Writer based in Napa, California. As a regular contributor of recipes and wine pairings for Sommeliers Choice Awards, Tim will be your resident food guru and bring you awesome recipes. Tim's approach to food is healthy, balanced and seasonal cooking to fuel a happy and productive mind! If you're visiting wine country, get a taste of Australia meets Californian cuisine.