Spaghetti Squash and Puttanesca

28/10/2020 On this page, you will find the recipe of Spaghetti Squash and Puttanesca.
This Puttanesca Ragu and Spaghetti Squash transports you to southern Italy for wartime cuisine with a new world spin. Simple, cheap, fuss-free, and zero frills, not to mention wholesome and full of indulgent yummy flavor.

This tasty story starts with sautéing a handful of olives, capers, a little garlic, a fresh chili pepper (if you so wish), or red pepper flakes, in a couple of teaspoons of olive oil. Add tinned plum tomatoes and garbanzo beans with a splash of balsamic vinegar, a sprinkle of oregano, zest of a lemon, and 1-2 anchovies. If you don't like them, don't worry, you won't taste them, they simply add depth and the perfect seasoning.
Bring to a boil, then reduce to a simmer, stirring often. The ingredients will cook down or reduce (for 30 minutes) into a thick sauce. Slow bake a whole foil-wrapped spaghetti squash for 45 minutes at 350º, you should be able to poke a skewer through the squash with zero resistance, if you can't, bake for another 10 minutes and repeat. Your shelter-in squad will love this plant-based provision paired with a Signature Storm bottling from Convergence Zone Cellars in Columbia Valley, Washington. This Bordeaux blend-inspired Vertical Tasting Pack from the Pacific North West embodies an abundance of cocoa, licorice, coffee, and brooding red forest fruit. Have one of CZ Cellar's care packages consigned to your curbside and remember to inquire about their Pinot Gris, Cabernet, and GSM Blend. (LINK: https://www.czcellars.com/purchase )
About the Author: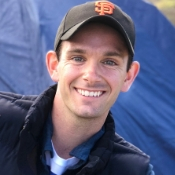 Timothy Neumann is an Australian Nutritionist, Chef, Culinary Consultant and Freelance Writer based in Napa, California. As a regular contributor of recipes and wine pairings for Sommeliers Choice Awards, Tim will be your resident food guru and bring you awesome recipes. Tim's approach to food is healthy, balanced and seasonal cooking to fuel a happy and productive mind! If you're visiting wine country, get a taste of Australia meets Californian cuisine.