Russian River Valley Pinot Noir Won The Best Red Wine By The Glass 2019 In USA.

30/06/2020 This vintage of their Pinot Noir expresses classic Russian River elegance and flavors of dark fruits and forest floor complexity.
Sommeliers Choice Awards, a leading wine competition judged by sommeliers for sommeliers has rated this wine as the best red wine you can order by the glass at your favorite restaurants.
As this wine is poured into your glass, you will notice its beautiful, dark ruby red color. The first impression starts in the nose with intense blackberry fruit aromas, cola and cassis jam followed by a touch of vanilla and tobacco accented with hints of baking spice and red licorice. The wine is richly textured and balanced with a beautiful brightness. Flavors of black cherry, tobacco and sweet barrel spice shine throughout. Fine tannins round out the long, smooth finish.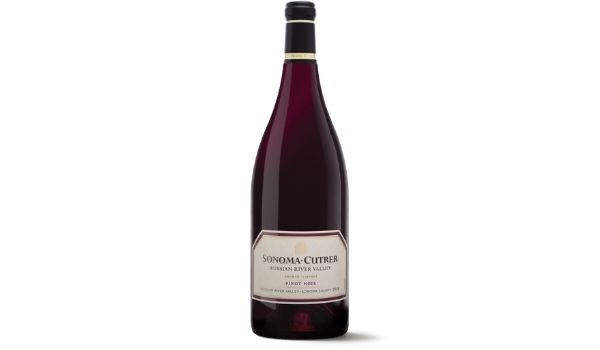 This wine is round, silky, and elegant with a juicy mid-palate and a wonderful long finish, expressing all the hallmarks and elegance of a great Russian River Valley Pinot Noir.
Grapes are picked by hand early each morning into small bins and hand-sorted before a gentle destemming. During the four-day cold soak and the eight-to-twelve-day fermentation, the wine is punched down by hand in small, open-top fermenters. On completion of fermentation the wine is gently basket pressed and gravity racked into the barrels. We aged this Pinot Noir in a regimen of one-third each of new, one-year and two-year old French oak. After resting for 11 months, the final blend was assembled and prepared for bottling. It then evolved in the bottle for an additional six months. This wine has a beautiful, rich ruby-purple hue. As a true classic Russian River Pinot Noir, the wine expresses aromas and flavors of lush red and blackberry fruit. As you swirl the wine in your glass, you will open up scents of vanilla, baking spice, licorice, dark chocolate, and black tea with just a hint of earth. On the palette, you will find the wine to be elegantly structured with fine grain tannins that add to its intensity. Sumptuous black cherry flavors mingle with the balanced acidity to make this deliciously enjoyable Pinot Noir one to add to your "must have" list.
If you are a wine director at a restaurant or a sommelier looking for a good red pinot noir for your restaurant, this wine is a winner. You can order this wine directly from the winery or call the winery on (707) 237-3489 where they will be able to direct you to your state distributor that sells this wine.
To check out other 2019 winners, click here.
To know more about Sommeliers Choice Awards, click here.