Top 50 Wines To Drink At Your Favorite Restaurants

05/07/2020 An array of award-winning wines that you can select from to drink at your favorite restaurants.
1. Descendants Liegeois Dupont (DLD)Syrah 2014
Produced by: Hedges Family Estate
Grown on a 15-acre vineyard, named Les Gosses, this wine displays the greatest qualities of low yield farming. Earth, fennel spice and structure, the hallmarks of a great Red Mountain syrah, framed by classic French Oak barrels.
Hedges Family Estate is a blend of rich cultural upbringings and a shared love for creating beautiful wine converge at the heart of bucolic Red Mountain, fostering a true homegrown approach to farming and viticulture.
2. Armand Riesling Cabinet 2016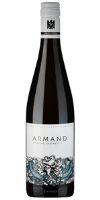 Produced by: Reichsrat von Buhl
A blend of 100% Riesling Grapes from the best vineyards in the Mittelhaardt area. This elegant Riesling is characterized by good structure, a racy acidity and fine fruit. The wine shows an intense minerality with a very long finish.
Founded in 1849, the winery Reichsrat von Buhl has been family-owned for more than 150 years and belongs to the circle of the most renowned wineries in Germany.
3. Mitchell Wines 2008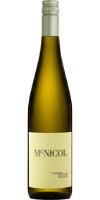 Produced by: Red Earth Wines
Mitchell Wines is a small family-owned winery in the Clare Valley, South Australia. They produce an exceptional range of high-quality wines. Their Riesling has intensely crafted flavour, well structured, and has long living reds from Shiraz, Cabernet and Grenache. Mitchell Wines is truly the result of family operation with three generations, growing up and working together.
4. Teachworth Napa Valley 2016
Produced by: Teachworth Napa Valley
This 2016 Estate Cabernet has a beautiful depth of color and an almost lavender meets pomegranate hue. Abounding with the inkinesss famous to the Napa Valley, the nose emanates dark, lifted aromatics of blackberry and tobacco.
Teach Worth Napa valley is owned and operated by Chris and Laura Teachworth, Walter and Joan's children. Winemaker Taylor Berkley Boydstun oversees day-to-day operations and production in an impressive winemaking facility complete with a subterranean cave, waterfall features, laboratory, and a couple of experiments in the cellar.
5. Schlumberger 2016
Produced by: Niche Import Co.
Sparkling wine from Schlumberger - that's sparkling wine with history! Schlumberger is one of THE best known Austrian brands. Since 1842 they produce sparkling wine of the highest quality according to the "Methode ... Alle Produkte von Schlumberger.
At Michel-Schlumberger, the winemaking mission is to craft elegant wines with a real sense of place – beautifully balanced and expressive of dramatic vineyard landscape.
6. Rutherford Ranch 2013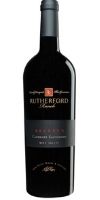 Produced by: Rutherford Wine Company
The fruit for the Reserve Cabernet is sourced from the Oak Knoll appellation and two estate vineyards in the Rutherford appellation, Franklin and Abela. Perfect climatic conditions and the region's deep, loamy, well-drained soils produce dark, intensely-flavored Cabernet Sauvignon grapes. The rich soil sets the foundation for an exquisite, cellar-ready wine that will evolve in character and quality for years to come.

Of the sixteen sub-appellations in the Napa Valley, the Rutherford AVA may be the most renowned.
7. Sonoma-Cutrer Russian River Valley Pinot Noir 2016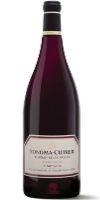 Produced by: Sonoma Cutrer
As this wine is poured into your glass, you will notice its beautiful, dark ruby red color. This is a classic Russian River Pinot Noir that expresses aromas and flavors of dark fruit. The first impression starts in the nose with aromas of intense blackberry, cola and black raspberry followed by a touch of vanilla and hints of rhubarb, baking spice, licorice, dark chocolate and earth. The wine is richly textured and balanced with a beautiful brightness. Flavors of black cherry, tobacco and sweet barrel spice shine throughout. Fine tannins round out the long, juicy finish.

Sonoma-Cutrer is a testament to the people, practices, and land all working in unison to uphold the time-honored tradition of winemaking.
8. Burgans Albarino 2018
Produced by: Rias Baixas
Burgans Albariño is named after the hill on which the cooperative is located. Burgans is a cuvée made from a small selection of vineyard plots in the Salnes sub-zone of Rias-Baixas which have a characteristic pit-fruit quality and richness in addition to the bracing minerality for which the sub-zone is famous.
Winemaking in Rías Baixas dates back thousands of years, but only during the past few decades has the region established a global reputation as a producer of top quality wines from its signature grape, Albariño.
9. Axios Cabernet Sauvignon 2012
Produced by: Axios Wine
"Axios", meaning worthy in Greek, reflects Gus' vision to craft a wine of Bordeaux influence that represents the richness of its Napa Valley origin. This wine was proudly served at a reception hosted by President Bush at The White House in March of 2002.
Gus Kalaris founded Axios, a luxury Napa Valley wine brand in 1999 to much acclaim. The success of Axios has spawned the Worthy, Truth, Kalaris and Telios brands.
10. Te Pa Sauvignon Blanc 2018
Produced by: Te Pa Family Vineyards
Lemon diamond in color, Estate Vineyards Sauvignon Blanc '18 immediately entrances with the aroma of tropical passionfruit, mango, and honeydew melon. With notes of lifted gooseberry, lime blossom, pears and summer herbs, the palate is generous and dry, carrying effortlessly to a balanced and delicate, fine and crisp finish.
Te pa family vineyards is located at Marlborough, New Zealand, a place of free-draining soils and bountiful climate.
11. Bird in Hand Shiraz 2013
Produced by: Bird in Hand
The MAC Shiraz was created from the outstanding 2013 vintage by selecting and blending only the finest barrels of Shiraz. Following 24 months in tightly grained French oak individual parcels of Shiraz were selected & the resulting wine was blended. Due to the richness, firm tannins and intense fruit flavours the MAC Shiraz was further bottle aged for 12 months.
Bird in Hand is a family-owned winery cultivating cool-climate wine that captures the spirit of South Australia's Adelaide Hills. Bottled here and beloved the world over, we produce a varied portfolio of fine wines, each one deliberately designed to celebrate life's pleasures.
12. Pata Negra Toro Tempranillo 2017
Produced by: J. GARCIA CARRION
The Pata Negra Toro Roble is a balanced, tasty red wine and was made from 100% Tempranillo grapes. It aged for 3 months in new French oak barrels. Its full and powerful taste convinces with a long and pleasant reverberation.
The company García Carrión was born in 1890, date in which the great grandfather of the current owner of the company, José García-Carrión, built a winery of important dimensions for that time to export wine in France.
13. Monte Ferro Pinot Noir 2016
Produced by: Monte Ferro Winery
This wine presents aromas of fresh red berries and cream that mix with a dusting of baking spices and earthy notes hinting at sweet potting soil. On the palate, it delivers flavors of cherry and red plum with prominent notes of Allspice and hints of cocoa on a lingering spicy finish.
Monte Ferro Winery is a producer of less than 500 cases of wine per year. This allows to source the best fruit from select vineyards that are salmon safe and follow low impact viticultural practices.
14. High Dive Cabernet Sauvignon 2015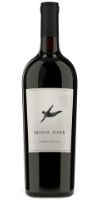 Produced by: High Dive Cellar
Dark berries and black cherry aromatics lead to a dense core of cassis. Field ripe strawberries, crushed blackberries and brooding blue tones encapsulate powerful textural highlights. Fantastic density and weight, with an expanding mid palette that turns to purity and uplift in finishing.Blend: 68% Cabernet Sauvignon,16% Merlot, 14% Cabernet Franc, 2% Petit Verdot.

High Dive Napa Valley began in 2014 as an adventurous collaboration between SHARE A SPLASH wine co. Founder Yoav Gilat and winemakers Peter Heitz (Turnbull Wine Cellars) and Scott Palazzo (Palazzo Wines).
15. Reserve Cabernet Sauvignon 2015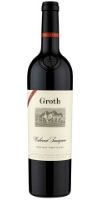 Produced by: Groth Vineyards & Winery
Intense deep garnet in the glass, this Reserve Cabernet Sauvignon opens with aromas of sweet plum and black cherry, complemented by oak spice notes of nutmeg, anise and vanilla. A smooth entry on the palate builds quickly into lush, ripe, dark cherry and black currants, backed up with sweet oak and an excellent tannin structure.
The Groth Oakville estate is nestled on the valley floor in the heart of the Napa Valley. The Oakville AVA is arguably the finest Cabernet Sauvignon appellation in the United States.
16. Cornerstone Cellars
Produced by: Cornerstone Stellar
From a spectacular vintage, this wine showcases the very best the valley floor has to offer, with fruit that was sourced primarily from the illustrious Rutherford and Oakville appellations. At first swirl complex aromas lift out of the glass. As the wine opens up aromas of cassis and plum take center stage, then layers of spice and vanilla emerge. Full-bodied and luscious at its core, the seductive black fruit is laced with a touch of vanilla. The finish lingers with balanced acidity resting on a bed of supple tannins.
Twenty-six years in, the next generation of Cornerstone Cellars sales and winemaking teams bring to market a diverse portfolio of Cabernet Sauvignon wines –of which each one delivers a focused flavor profile - with realistic pricing to match.
17. Dark Horse - Merlot 2016
Produced by: E. & J. Gallo Winery
The Dark Horse Merlot has robust flavors with smooth tannins. Rich aromas of dark, jammy blackberries are complemented by toasted oak with a long, plush finish.
E. & J. Gallo Winery is a family-owned company that will be the leader in the U.S. wine industry and the leading provider of California wines in select markets around the world.
18. Elaine Chardonnay White 2017
Produced by: Elaine Wines LLC
The 2017 Elaine produced is an elegant, Russian River Valley Chardonnay. It has notes of apple, pear, lemon and tangerine. It is barrel fermented by native yeast and aged in 50% new French oak. It has13.05% ABV. The fruit is harvested by hand from Calypte Vineyard, located in the Russian River Valley at 500 feet elevation. This wine has an extremely limited production of 42 cases.
19. Furvus Rosso 2015
Produced by: Cline family cellars
Furvus Russo, a 100% Syrah crafted in Amphorae graces the drinker with intense, aromatic, richly textured wine. It is dark purple in color with deep aromatics of blackberry, currants, spice and charcuterie.

Cline Family Cellars is a family-owned and operated winery in Sonoma, California, built on a passion for winemaking and rooted in respect for the land.
20. Etude Pinot Noir 2018
Produced by: Treasury Wine Estates
Gracious and elegant, bright and delicate, this Rosé is still robust with aromas and flavors of raspberry, strawberry and crisp red Delicious apples. Notes of dried herbs, mint and a touch of cinnamon are evident in the well balanced, medium-bodied wine with a lingering, notably pleasing finish.
Treasury Wine Estates (TWE) is one of the world's largest wine companies, listed on the Australian Securities Exchange.
21. Cabernet Sauvignon 2016
Produced by: Alexander Valley Vineyard
The 2016 Cabernet Sauvignon is a classic Alexander Valley wine with medium body, great fruit flavors and smooth, structured tannins. Winemaker Kevin Hall added 13% Merlot for structure, a touch of Cabernet Franc for floral notes and Malbec and Petit Verdot for color. There are aromas of black cherry, cassis, plum, slight blueberry, vanilla, oak, and chocolate.

Alexander Valley Vineyards is a third-generation, family-owned and operated winery in Northern Sonoma County, CA
22. Cabernet franc Sauvignon 2016
Produced by: White Horse Winery
Dusty garnet color. Aromas of violet water, tart blackberry, and graphite with a dry medium body and an appealing, long raspberry fruit leather, creme de violette, and stone dust finish with dusty, soft tannins and a suggestion of oak flavor. A dry and floral American Cab Franc to balance out a richer winter entree.

White Horse Winery opened in July 2016. Situated on a beautiful and bucolic 58-acre farm. Specializing in fine, old-world style wines.
23. White Chardonnay 2016
Produced by: Father & Daughter Cellar
2016 Chardonnay is a classic white with a bright personality. It shows off pineapple and lychee on the nose which is complemented by floral aromas of orange blossom and split cedar. Its smooth yet vibrant mouthfeel and notes of freshly cut white peaches distinguish this chardonnay from the crowd. The palate features lively citrus tones. Lemon, grapefruit, and guava are paired with caramel, pistachio, and green apple.
24. Pinot Noir 2016
Produced by: Earth Song Vineyards
This bolder Pinot presents with dark fruits such as blackberry and cherry with earthier notes of vanilla, coffee, tobacco, and cedar. Its nice tannin structure makes for a balanced smooth finish.

Earth Song Vineyards is family owned and operated. The vineyard receives hands-on care from all four generations of family for every vintage.
25. Los Primeros Chardonnay 2017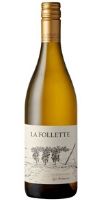 Produced by: La Follette Wines
The 2017 La Follette Los Primeros Chardonnay opens with a beguiling bouquet of white flower, wet stone and honeydew that expands with aeration as a note of fresh peach emerges. Subtle hints of thyme and lemon verbena play against the fruit, as refreshing minerality comes to the fore in the late-palate.

La Follette is a boutique Sonoma County winery intensely focused on crafting wines that offer benchmark expression of vineyard site and appellation.
26. Ferris Wheel Estate Pinot Noir
Produced by: Brandborg Vineyard & Winery
Brambly raspberry fruit is wrapped in a thicket of peppery herb. The tannins lead into an astringent finish with suggestions of green tea. This should benefit from aggressive aeration and/or further bottle aging. The Optimum drinking window is 2020–2026.

Terry and Sue Brandborg began their search for a cool, coastal climate terroir that would produce harmonious, distinct wines.
27. Cabernet Sauvignon 2016
Produced by: Brassfield Estate Winery
Full-bodied and firmly tannic, this powerful estate-grown wine wraps flavors of ripe black cherry and blackberry in a velvety, mouth-coating texture. The fruit flavors are concentrated and lingering, while significant and toasty oak accents are woven throughout.

The western section of High Valley Appellation holds the magical lands known as High Serenity Ranch. The 2,500-acre former cattle ranch is now home to Brassfield Estate Winery & Vineyard.
28. Kalaris Cabernet Sauvignon 2013
Produced by: Axios Inc
Evolved from Gus' love of the great wines of Burgundy and his passion for producing California wines reflective of the uniqueness and beauty of their terroir. It is the newest addition to our family of wines mostly coming from our Calistoga Kalaris Family Vineyard. Staying true to the vision of the brand, these wines are hand-crafted, small production and of the highest quality.

Gus Kalaris founded Axios, a luxury Napa Valley wine brand in 1999 to much acclaim. The success of Axios has spawned the Worthy, Truth, Kalaris and Telios brands.
29. Cabernet Sauvignon 2015
Produced by: Cache Creek vineyards
The nose offers inviting smoky oak notes that weave through vine-ripened blackberry, tempting that first sip. A velvety entry and mouthfeel reveal deep, opulent flavors balanced with supple tannins and integrated vanillin oak. The palate provides a lush blend of red currant, boysenberry, and black raspberry, with traces of Bing cherry, mocha, and fine herbs appearing near the finish.

2003 was the first vintage Cache Creek Vineyards sold grapes to wineries in Napa and Lake County, and the response to the fruit was excellent.
30. The Vice, Cabernet Sauvignon, 2016
Produced by: The Vice wines
This 100% unfiltered Single Vineyard Howell Mountain Cabernet Sauvignon is a towering majestic wine. Dark berries, cherry liqueur, smoke, licorice, plums, tobacco leaf and crème de cassis, open up in this alluring Cabernet Sauvignon that melds together ripeness and structure. On the palate, rich and powerful, yet massively tannic with a long silky finish; this wine is a tremendous example of Howell Mountain Cabernet Sauvignon. Best of all, it won't need decades in the cellar to start drinking well.

The Vice Wine is a Napa Valley luxury wine brand made in small batches. Each batch is crafted from single grape varietals sourced from hand-selected vineyards that best express the grape varietal and the region that it comes from.
31. Pinot noir 2010, Gloria Ferrer Caves & Vineyards
Produced by: Gloria Ferrer Caves & Vineyards
Raspberry and cherry aromas with hints of cedar oak announce the character of this distinctive and earthy Carneros Pinot Noir. On the palate, you will find concentrated fruit of black cherry and ripe plum complemented by well-integrated oak spices. This wine's medium acidity leads to a perfectly balanced dry and fragrant finish.

Gloria Ferrer is the offspring of a powerful parent: Freixenet of Spain, the world's largest producer of sparkling wine.
32. Cabernet Franc 2016, T. Berkley Wines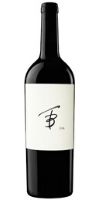 Produced by: T. Berkley Wines
True to its varietal, this lush Cabernet Franc from Napas Los Carneros AVA shows highlights of cherry and red plum. The tannins are soft, almost dark chocolate-like, after 15 months aging in French Oak, and the finish retains the slightest hint of pepper and spice.

T. Berkley Wines in 2016 with the longer vision of a treatise in Cabernet Franc, a grape that both inspired my winemaking journey and that I feel does not receive the attention that it deserves for all of its undeniable potential.
33. Blueprint Sauvignon Blanc 2017
Produced by: Lail Vineyards
Blueprint Sauvignon Blanc 2017 has enticing aromas of white peach, nectarine, honeysuckle, lemon/lime, and anise. It has that classic varietal energy and nerve, both vibrant and racy. Flavors of pie crust, vanilla, honeydew melon and Bartlett pear add intrigue and complexity. This is a beautiful and dynamic vintage for this special wine.
The beautiful, lingering finishes of the Lail Vineyards J. Daniel Cuvee began in this jewel box as well as the single-vineyard, Mole Hill Cabernet Sauvignon. Producing Wines of Legendary Quality since 1879.
34. Cabernet Sauvignon 2014, Old Town Outlaws
Produced by: Old Town Cellars
Sourced from the prestigious southeastern highlands of Washington state, oTc blended this wine with a classic left bank Bordeaux in mind. Using new world fruit and an old-world influence, we styled this wine with lower alcohol and notes of red fruit, cedar and compote. Medium tannins and black fruit round out the finish for an exceptionally balanced wine.

The Old Town Cellars philosophy merges the art and culture of professional winemaking with the mountain town lifestyle of Park City, Utah.
35. Cabernet Sauvignon 2016
Produced by: L'ecole No 41
For over 30 years, L'Ecole has built long term partnerships with the oldest and most proven vineyards, providing access to some of the best fruit in the Columbia Valley. With an average vine age of more than 20 years, this wine shows a classic Cabernet Sauvignon profile of firm structure, integrated tannins, and dark expressive fruit.

L'Ecole N° 41 is a third-generation family-owned, artisan winery located in the historic Frenchtown School depicted on our label. Founded in 1983, we were the third winery established in the Walla Walla Valley.
36. ZO Wines Zinfandel 2017
Produced by: ZO Wines
Black pepper and ash open this light-bodied red that is highlighted in fresh, vibrant acidity and a light approach. Cherry and vanilla flavors ride over firm tannins and sweet American oak.
The philosophy of ZO wines is all about growing great grapes to make great wine. They start the winemaking in the vineyard, nurturing and guiding each variety to be the best expression of the place and time.
37. Cabernet Sauvignon 2013
Produced by: Howell at the Moon Winery
Nearly black in color, our Mount Veeder Cabernet Sauvignon is a velvet powerhouse overflowing with the sweet and savory flavors of blackberries, brown sugar, bay laurel, vanilla, clove, and anise. The palate is seamlessly rich with brambly fruit, chocolate, and black currant flavors, ending in smooth powdered cocoa tannins.

With winery owner, Marc Cohen they achieve wines that bark right up alley. Every wine they sampled was excellent from the soft undertones of the 2012 Cabernet Sauvignon to the well-integrated 2013 Howell Mountain Cabernet Sauvignon to the sharper 2013 Mount Veeder Cabernet Sauvignon with its nice aroma of baking spices.
38. Adron Wines Manchester Ridge Vineyard 2016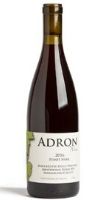 Produced by: Adron WInes
This red wine was recently chosen as a Gold Medal Winner at the Sommelier's Choice Awards in San Francisco, this beautiful Pinot Noir comes from the Mendocino Ridge AVA, it is earthy, with overtones of strawberries.

From vine to bottle, you can taste the passion in every glass of Adron Wines.
39. Lot 631 2017, Cameron Hughes Wine
Produced by: Cameron Hughes Wine
Pours a beautiful pale yellow, with aromas of honey, almond, acacia flower, citrus zest, and Asian pear immediately out of the glass. A pleasant delineation on the palate introduces yellow apple, wet stones, and hints of melon with a clean finish that carries a kiss of spice.

Cameron Hughes founded this company with a simple mission: offer great wines at affordable prices to everyone.
40. Belle Arte Cabernet Franc 2014
Produced by: Belle Fiore Winery
Cranberries and dusty cherries lead to a palate of dense red fruits. Fresh ground pepper and clove balances out the rich cherry core. Well-rounded tannins add structure and longevity to the velvety finish.

Just minutes from the exciting Shakespeare Festival in Ashland, Oregon, Belle Fiore Winery provides a magnificent Italian wine pavilion and Mediterranean chateau to enchant customers.
41. Del Rio Vineyards Chardonnay 2017
Produced by: Del Rio Vineyards
100% Estate grown Chardonnay, composed of equal parts Dijon clones 76 and 95, is a rich and elegant wine. The flavors of the chardonnay highlight notes of caramel, roasted almond, and fruit such as melon and apricot.

Established in 1997, the single-vineyard has blossomed under the nurturing hands of 4th generation farmers. With the blend of family heritage and farming excellence, Del Rio strives to consistently provide you with the finest examples of Oregon wine made today.
42. Skater Girl Chardonnay California 2016
Produced by: Coomber Family Wine
A light golden hue appears as aromas of Meyer lemon zest, sweet cream butter, hints of parmesan cheese, golden apple, and yellow flowers meet the taster. A velvety full body with flavors of Bartlett pear and Georgia peach leads to a mouth-watering, lively finish.

From the outset, Coomber Family Wines tried to make wines in the style that they like the most.
43. Chardonnay 2016, Scott Family Estate
Produced by: Rutherford Wine Company
Vibrant honeysuckle, lemon chutney, ripe pineapple, and vanilla. Creamy mid-palate with a long finish. Rich flavors of honeysuckle, lemon, and tropical fruits with underlying toasty oak.

Named after the winery owners' grandfather, our Scott Family Estate wines are produced from Dijon Clones grown on our estate vineyards in the Arroyo Seco appellation of Monterey, CA.
44. Andrew Peace Shiraz 2016
Produced by: Wakefield/Taylors Wines
Black violet color. Aromas of spiced plum, sweet pea blossom, and carnation with a satiny, lively, fruity medium-full body and a smooth, distinctive, long red and black licorice, roasted peach cobbler, suede, and bacon-wrapped dates finish with silky tannins and moderate oak flavor. Racy, mouthwatering acidity keeps one heading back for another sip of this graceful Clare Valley Shiraz.

Named after the historic property first established in 1892. A true reflection of the terroir, St. Andrews wines exemplify the very best of handcrafted Clare Valley winemaking.
45. Jaraman Cabernet Sauvignon,2016
Produced by: Wakefield/Taylors Wines
Ruby color. Aromas and flavors of menthol-mint, kirsch, dark chocolate, wild berries, and wet stone with a silky, vibrant, fruity medium-full body and an effortless, interesting, medium-long finish displaying notes of blueberry, vanilla, and cinnamon with light oak flavor. A feisty and herbaceous cabernet with style for days and instant appeal.

Named after the historic property first established in 1892. A true reflection of the terroir, St. Andrews wines exemplify the very best of handcrafted Clare Valley winemaking.
46. Whitehaven - Sauvignon Blanc 2018
Produced by: E & J Gallo Winery
Crisp and refreshing, Whitehaven captures bright notes of grapefruit and lemongrass in this superbly structured and balanced Marlborough Sauvignon Blanc. Smooth and zesty on the palate, Whitehaven features Sauvignon Blanc's classic characteristics of fresh-snipped greens, white peach and pear blends with hints of tropical fruit. Each glass boasts along, clean finish.

E & J is a winery and distributor headquartered in Modesto, California.
47. Pencarrow Pinot Noir 2017
Produced by: Palliser Estate Wines of Martinborough
Lusciously juicy with sweet flavors of red berry and red cherry fruit entwined with subtle nuances of dark herb, unfolding fragrant violet and dark red florals providing aromatic lift.

Palliser is one of New Zealand's premier wine brands.
48. The Winemaker Cabernet Sauvignon
Produced by: Loscano Vineyards
The 2017 Winemaker by Loscano Vineyards is a complex, well-balanced wine in a deep red color, it delights the senses with fresh herbal aromas of tea leaves and snuff, excites the palate with notes of spice and plum jam, lingers with a gentle tannin pull, and finishes with hints of oak.

Loscano Wines are grown in the high altitude of the Uco Valley, Mendoza
49. Salentein Numina Gran Corte 2015
Produced by: Salentein
Deep ruby. Scents of cassis, black cherries, spices and mint. An intense and robust wine with elegant flavors of raspberries, blueberries, sweet spices and a long, lingering finish of vanilla

Salentein was established in Argentina under the name of Salentein Argentina in 1992, in Uruguay under the name of Gran Pedro in 2003 and in Australia under the name of GP Cattle in 2006.
50. Benmarco Expresivo 2016
Produced by: Susana Balbo Wines
Gualtallary is well-known for its chalky alluvial soils which allow adequate water drainage. The result in BenMarco Expresivo is a wine with deep, bright ruby color. It has chalk, earthy, floral, peppercorn tree fruits notes. It is a vertical wine with ultra-fine grained tannins, long aftertaste and great aging potential.