How to run a Successful By-The Glass Wine Program & Increase Wine Sales

16/09/2021 Ordering wine can be intimidating for people, and having a simplified by-the-glass menu is crucial. Here are the tips to create a successful by-the-glass program.
A successful by-the-glass program can greatly affect the profitability of a wine program. There needs to be a sense of diversity in options while also maintaining a sense of clarity for the guest. Finding balance is key and takes time to find the correct amount of wines for your list.
Most diners don't want to break the bank on a bottle of wine. Some people just want a glass of wine or two during a meal. Ordering wine can be intimidating for people, and having a simplified and clear list of by-the-glass options is crucial. Having way too many options can be overwhelming, but it is important to have variety. So how exactly do you find the perfect balance?
Ultimately, it depends on the clientele and the restaurant. Having a sommelier team that is adaptive to changes is important. It is crucial to be on the watch for wines that aren't selling, so you can swap it out for a wine that will sell more successfully.
Being able to follow current trends and local fads will determine what will sell best on the list. Seasonality is also an important factor. Making sure you have more rosés and refreshing wines in the summer, and richer fuller-bodied wines in winter will increase sales. Matching the options of wines to the food on the menu is also important.
Staff Training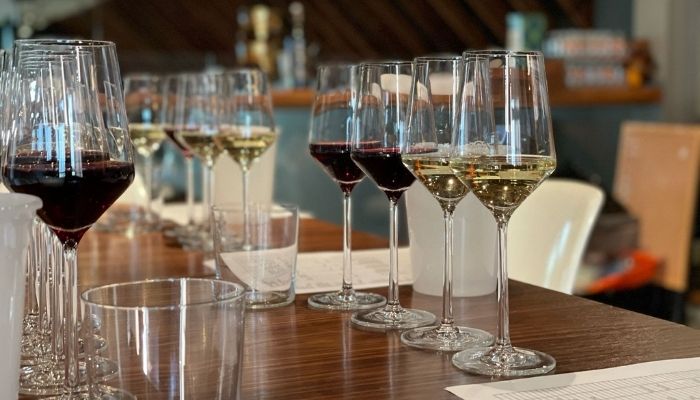 Making sure staff is comfortable selling the by-the-glass options will increase profits immensely. Sommeliers cannot always be pouring by the glass- they might be in the cellar, doing a beverage pairing, or talking to a table about a bottle sale. It is crucial that the entirety of the staff is comfortable talking about the options. Building confidence in staff will allow them to feel more comfortable selling wines to their guests.
This makes the entirety of the staff more capable as well, and having consistent training will add a sense of comradery to the team. Having members of the team who are capable of more makes them more beneficial to the success of the service as well.
If possible, try to do team tastings once a week or month depending on what is needed for your team to feel confident and educated on the options offered on the list.
When changing by-the-glass options, create a cheat sheet for the staff with basic information and selling points, so when the new change goes live the staff is prepared with the proper information.
Try to avoid constantly changing these options, because this will create hesitancy in staff to feel confident selling these new wines if they are foreign to them or if they don't have proper information on the wine. Making sure to alert staff when there will be an upcoming change to the by-the-glass allows them to study and properly become familiar with the new by-the-glass options.
I recommend having the staff taste new by-the-glass options and discussing as a team the nuances and selling points of the wine. The perfect time to do this is to line up before the restaurant is open. This allows the opportunity for questions and for the staff to become familiar with the new offering.
Making sure to alert staff when there will be an upcoming change allows them to study and properly become familiar with the new by-the-glass options. The wine team should be in constant communication of upcoming changes, and there should be an organized method in adding new options to the list.
Discussing Pour Sizes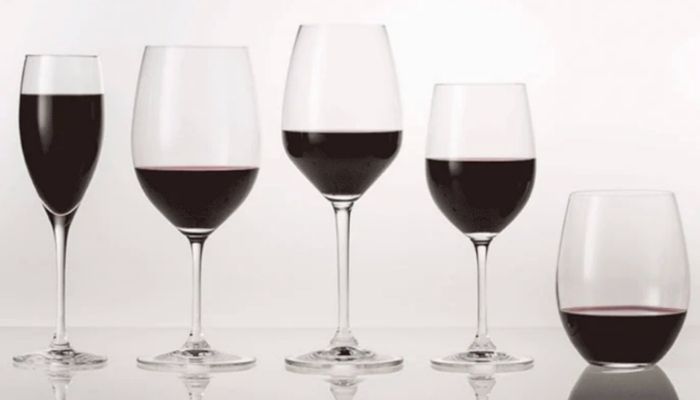 5 ounces of wine looks different in every glass depending on the size of the bowl
In order to make sure you are getting the most profitability for your program make sure the staff is being trained on pour sizes. Having staff training once a month to discuss details and fix problems will help with communication and comradery on the team.
By-the-glass programs can only be successful if the entirety of the staff in the restaurant understands pour sizes. In order to create consistency, I recommend doing training throughout the year with your staff. Different wine glasses with five ounces will look different.
If you are looking for a way to create consistency with the team, then have the wine team pour 5 ounces of colored liquid in each type of glass the restaurant offers. This way the staff can see where the wine should be poured in each glass.
Having this set up in the backroom or before service and then having practice runs with staff will create less waste. Practice is the only way to understand the differences between glassware. Almost every restaurant has different glassware, so no matter how seasoned a front-of-the-house person is, it is important upon hiring to have the sommelier take time to show the expectations of that specific restaurant.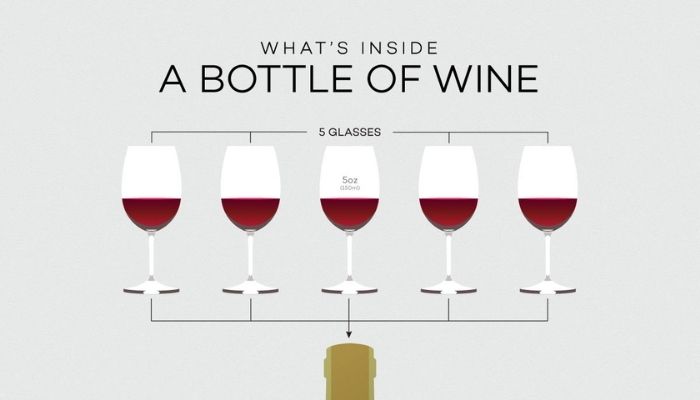 Courtesy of Wine Folly
Still wines are almost always poured in 5-ounce increments. A wine bottle has 25 ounces of wine, so if a staff member is overpouring 6-7 ounces per glass, the restaurant will automatically begin losing money and creating waste for the program. Having the staff understand these differences should be a part of the training of all new staff members who will have access to wine.
Sommeliers are beverage professionals and should be constantly watching pour sizes of the staff. Sommeliers should feel comfortable training new staff members on expectations within the restaurant as well as dealing with inconsistencies in pour sizes from staff members.
Understanding Glassware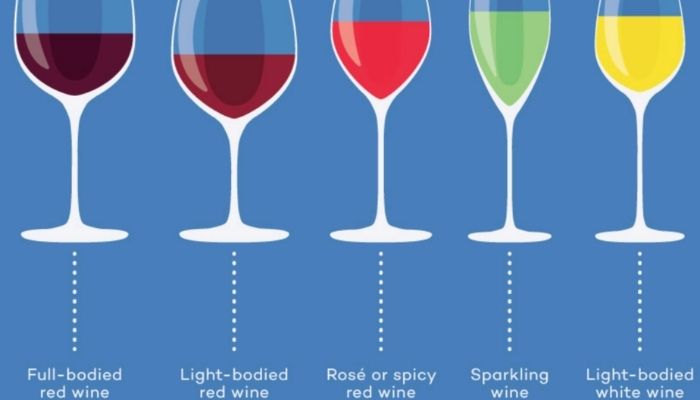 Discussing the basics of glassware will help to clarify the reasoning behind different glasses for different types of wines. Staff should feel confident in knowing the subtle differences without always needing to confirm with a sommelier. A way to eliminate waste is to have staff pour a small taste of the wine tableside to get approval from the guest before pouring an entire glass. This also eliminates waste, but it adds time and effort for the team.
Making sure the guest is happy with what is in their glass is always the goal. More and more restaurants are going away from pouring away from the table because this creates the option for waste of an entire glass of wine. If you pour a glass at the bar, and bring it to a guest and check back and they don't like the wine- that is an automatic waste that could have been avoided by having the guest taste a small sample first. This is why staff training is so crucial and will help with choosing the best wine for the guest.
If staff members other than sommeliers are opening bottles, it is important to teach how to see if a bottle is corked. When a corked bottle is found, I find it helpful to pour a taste for the staff and have them become familiar with the "wet cardboard" and "wet dog" nuances.
Serving corked wine can be avoided, but it takes time to learn the nuances of the wine. Having team members who feel comfortable asking if a bottle is corked to a sommelier is crucial too and will build trust in the team. The last thing you want to do is serve corked wine.
Flexibility
Being a sommelier is a unique skill set, and is more than being able to sell wine. If a guest is interested in having 3 glasses of a bottle on the list but doesn't want the entire bottle there is an opportunity to sell them 3 glasses and sell the other 2 to another table. Being able to sell wine is a skill that takes time. Building trust with guests will create a positive impact for them, and will ultimately want them to come back to the restaurant and try new things.
When sommeliers can be flexible like this it is a great marker of a talented beverage professional. Making sure you make the guest happy is the priority of all beverage sales. Building trust in these sales allows guests to become willing to try new and more expensive things. If a guest leaves happy and has connected with the staff they will tell friends, and this is a great way to create positive traction and marketing for the restaurant.
Options for Preserving

The Coravin System allows wines to stay preserved longer
There are a lot of options nowadays to preserve wine. It is important to have a guide of how long the restaurant will keep an open bottle and to make sure a sommelier is tasting the wine to make sure it is showing correctly before serving to a guest.
A Coravin is an innovative system that is a great investment because it can preserve open bottles for up to weeks at a time eliminating any waste in the product. The coravin has a needle that pierces the cork of wine and adds argon gas while extracting the wine. The addition of argon allows the wine to not come in contact with oxygen. Coravin also has a system specific for stelvin and screw cap bottles.
Restaurants who sell upscale wine should invest in a Coravin, and should do staff training as well. This allows the restaurant to sell more expensive wines and unique items for their guests. There is a great selling point when discussing options if a guest.
Sparkling wines & Waste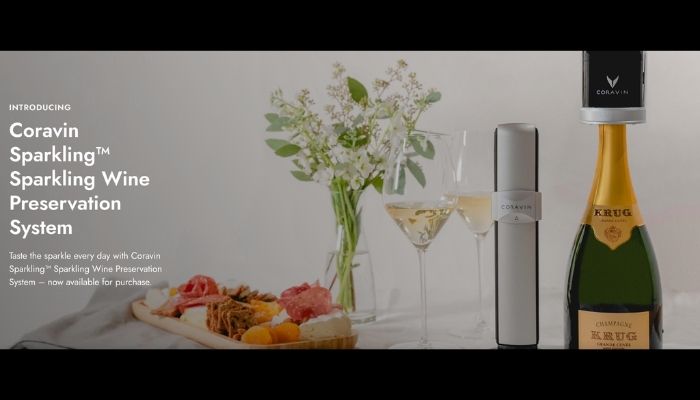 Coravin Sparkling is a new addition in 2021
Most waste in restaurants is deemed towards by-the-glass sparkling wines. Once a bottle is opened it will inevitably start to lose its bubbles immediately. Restaurants utilize sparkling closures and these work to an extent, but the life of the bottle is limited. A new addition from Coravin will change the game for sparkling wines in restaurants.
Coravin has created a preservation system specific for sparkling wines, and this will allow restaurants to be able to open champagnes and sparklings and keep them fresh for up to weeks after opening.
Sparkling wine is a great way to make a sale in a restaurant. It encompasses celebration in itself and is a great way to start any meal. This new preservation program will create more options for restaurants to have multiple price points for sparkling wines. Sparkling wines pair with almost everything, the brightness cuts through richer foods and will match the intensity of lighter flavors as well.
With this incredible change, I think restaurants will start to diversify the sparkling wine options, and will hopefully include different price points of high-quality champagne.
Case Breaks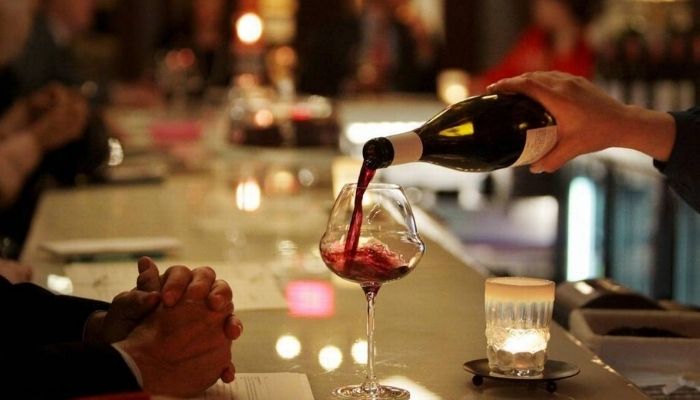 Distributors and wineries will often work with the wine director if you plan on having wine on your by-the-glass program. It is important to mention that you will be pouring this by-the-glass because most wineries will lower the price of the bottles or cases knowing the restaurant will be utilizing more of this product. It is great marketing for them, and this creates an incentive for both the restaurant and the winery.
Working with distributors by pouring different variations of the same winery allows the team to become comfortable with the story and the information of the winery as well.
Checking up on Sales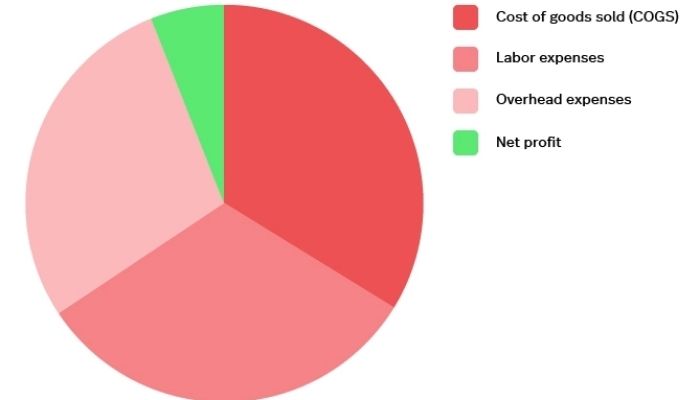 When adding new options, check the sales, and see how the wine is selling. If a wine isn't selling there are options to educate staff on ways to sell the wine. For example, including options for pairing with certain menu items. It is important to have wines that are going to sell, so the wine director should be carefully watching sales and changing wines that aren't selling.
A sommelier needs to understand the profit and loss of their program. Understanding the basics of business is important in this role. This is a skill that the wine director should instill in sommeliers, and will ultimately make the wine team stronger and more successful overall. Checking in with staff members who have conversations with guests will also help in navigating the correct wines to have on the list for the demographic and specific trends.
Other articles that you might find interesting