What are sommeliers really looking for when buying a new wine?

03/12/2020 Here are 15 checkpoints when sommeliers buy a new wine.
"Periodically the beverage program encounters certain holes that need immediate filling. There can be a number of factors that indicate a need to purchase a certain wine. A Cabernet on offer by the glass may have gone up in price since the last time it had been purchased, a vintage change could be deemed unfavorable, or wine had proven to not last more than a day or two after its initial opening, despite using Argon gas.
When we notice certain formats and styles, such as half bottle Burgundies, to be in high demand, we make efforts to replenish a depleted inventory or seek similar bottlings from an array of varied distributors. It has been commonplace that seasonality dictates a certain need for styles of wine that are less commonly enjoyed by our guests, and therefore purchased less frequently, during certain times of the year. Champagne during the holidays rose wine and white wine during the summer are usually trends you can set your watch to. But dessert wines and the elite red styles always need replenishment of both the tried and true household staples and also new producers and vintages of such origin as Bordeaux, Burgundy, California, and Barolo.
Sometimes we know a VIP likes big reds or elevated Champagne and in turn, we purchase such wines just for individual guests" says Thomas Brenner (header image), Sommelier at the Chez TJ, San Francisco, contemporary French cuisine, one michelin star restaurant.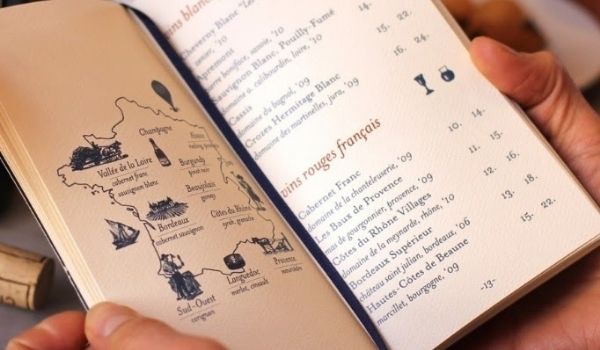 Sommeliers are responsible for every aspect of the wine service, starting with the creation of the restaurant wine list and ending with floor service to restaurant patrons. Daily activities are, development of the wine list (or wine book), delivery of wine service to patrons on the restaurant floor, training for other wine staff or kitchen staff members and working alongside the culinary team to create new pairing options. Some important skills sommeliers have is positive attitude, humble, storyteller, great communication skills, empathy, knowledge, curiosity, open-mindedness, hospitality.
Here are 15 checkpoints when sommeliers buy a new wine.
1. Wine matching
2. Unique from indigenous grape varieties
3. Concept of the restaurant
4. Who are the guests
5. Restaurant location and demography
6. How would the wine list fit in with the business needs.
7. Authentic and Unique Story
8. Winelist should reflect the personality
9. Wine needs to fit in terms of style, drinkability, food matching, customer expectations, price tag
10. Menu changes
11. Consumer drinking habits
12. Current Offers
13. Seasonal Changes
14. Looking for quality, wine typicity and certainly price point
15. Which wine will catch people's attention
Price, quality, value, fit with the menu, packaging, history, brand value [...] read breakdown on each point on how sommeliers buy wine here.
If you are a wine brand owner, winery or sales rep looking to partner with more restaurants, these tips should help you meet the needs of your sommelier and look for that perfect timing. If you are a wine distributor, you can also design an entire portfolio and write how each wine solves the need for your restaurant buyer.
Sommeliers Choice Awards aims to help sommeliers and wine directors discover the best wines for their restaurants, bars and hotels.
Medals will be awarded to those wines that meet very specific judging criteria, with a goal of identifying wines that should become additions to restaurant wine lists. Wines will be judged by Food Parability, Typicity, Value, Quality, and Package.
The top two questions that sommeliers will be attempting to answer as they judge wines is: "Would we stock this?" and "Will the consumer buy the 2nd glass". Along with that wines will be judged in 5 criterias. F (Food Parability Score) + T (Typicity Score) + Q (Quality Score) + Value Score (V) + Package Score (P) = Sommeliers Choice Awards Final Score.