Winners to be promoted on SommelierBusiness.com

14/10/2021 It is crucial in today's competitive marketplace to be present in the right place at the right time and in front of the right audience.
Winners of the 2022 Sommeliers Choice Awards will be promoted on Sommelier Business - the leading online magazine for sommeliers and wine directors of the USA.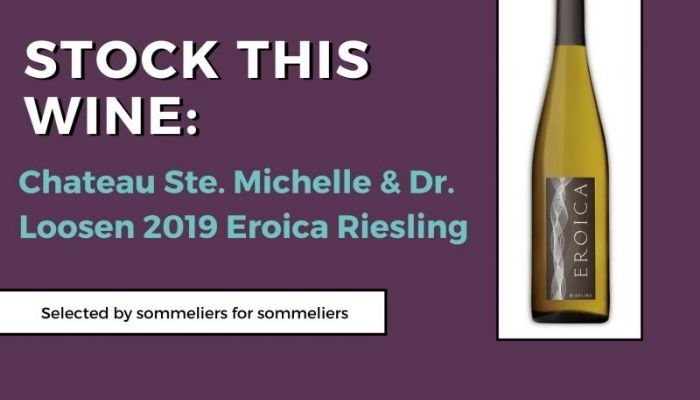 New stock of this wine series has been started on SommelierBusiness.com showcasing special category winners of the Sommeliers Choice Awards.
Sommeliers in the USA now have a valuable tool for recognizing which wines – especially wines from up-and-coming international wine regions – would make an important addition to that restaurant's wine list. That is particularly important in today's competitive marketplace, where on-premise establishments are using their wine lists as an important and valuable way to stand out from the crowd and attract new customers.
The judging panel of the Sommeliers Choice Awards will consist entirely of top sommeliers, wine directors at U.S. restaurants, bars, pubs, and clubs. In order to be selected as a judge, sommeliers need to provide evidence of their expertise within the on-premise industry.
Wines will be judged according to criteria such as how well they pair with food, typicity, value, quality, and packaging.
Why Should You Enter?
If you are looking to sell more of your wines to on-premise establishments such as restaurants, hotels, pubs, and bars, then you need to enter the Sommeliers Choice Awards. Winning a Sommeliers Choice Awards is a mark of excellence that is recognized across the wine industry. Especially if you are a wine producer located outside of the United States, this is the perfect chance to win recognition for your wines within the U.S. marketplace.
Find out more.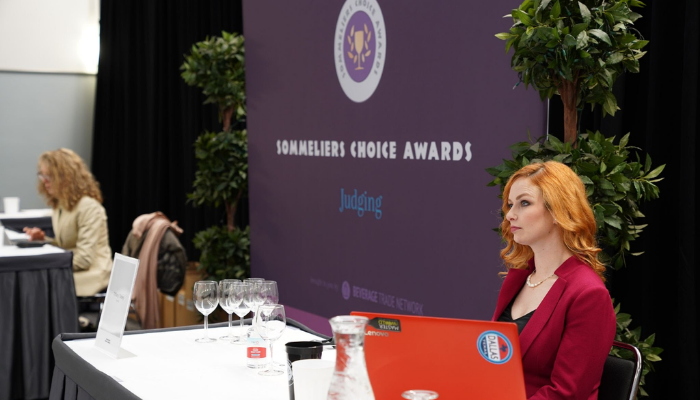 Top Wine Directors, Sommeliers and Master Sommeliers of USA take part in SCA
Being entered into the Sommeliers Choice Awards is an easy, affordable and effective way to get your wines tasted by an all-star judging panel of top sommeliers, many of whom are also wine industry professionals and wine buyers.
Still, finding a reason to enter? Here are a few benefits on why you should enter your wines
1. Raise the profile of your wines
2. Get in front of a hard-to-reach audience like sommeliers at top U.S. hotels, restaurants, bars, and pubs, wine industry consultants, and wine buyers.
3. Promote your award-winning wines
4. Increase your sales within the very important U.S. wine market
5. Promote your awards in other key international markets
6. Top 100 winners entry in Top 100 wines for On-Premise Sector list
7. Attract additional PR and media attention for award-winning wines.
Medal winners receive additional benefits – such as special promotional logos and stickers that they can add to wine bottles, social media marketing support through Beverage Trade Network, SommelierBusiness.com, BevRoute, and Sommeliers Choice Awards, and regular mention in press releases and on the Sommeliers Choice Awards website.
The Sommeliers Choice Awards is currently accepting entries for a variety of different categories. Enter your wines here.
Learn more about how to enter your wines here: https://sommelierschoiceawards.com/
Key Dates:
Super Early Bird Offer - Now to November 30, 2021
Warehouse Closes - April 24, 2022
Judging Day - May 16, 2022
Winners Announced - May 31, 2022
Pricing:
Super Early Bird Pricing - $70 per wine (now to November 30, 2021)
Early Bird Pricing - $90 per wine (December 1, 2021, to January 31, 2022)
Regular Pricing - $120 per wine (February 1, 2022, to April 20, 2022)
Quantity Discount Now Available
4 to 9 entries: 10% discount
10 to 14 entries: 15% discount
15 or more entries: 20% discount
(Price in USD)
Other articles that you might find interesting