Entries For 2020 Sommeliers Choice Awards Are Now Open

05/07/2019 This is your chance to grow your wine distribution in the on-premise industry. Enter your wines now.
Sommeliers Choice Awards is back for the second time after the successful event of 2019. The first edition saw a number of entries from across the globe including USA, Italy, France, South Africa, Australia, and more.
With an aim to provide on-premise buyers and sommeliers a valuable benchmark for understanding which wines would make a captivaing addition to a wine list, ace sommeliers and top notch wine buyers and wine directors will be gathering in San Francisco on 12 August 2020 to judge the best wines within the industry.
Judging Criteria
The judging at Sommeliers Choice Awards is unique in its way as it is completely focused on the buying needs of on-premise establishments.
The judging panel will consist entirely of top sommeliers, on-premise wine buyers, and wine directors at U.S. restaurants, bars, pubs, and clubs. These influential trade professionals will be judging the wines according to criteria such as how well they pair with food items in addition to their overall versatility and other factors like Food Parability, Typicity, Value, Quality, and Package. The top two questions that sommeliers will be attempting to answer as they judge wines is: "Would we stock this?" and "Will the consumer buy the 2nd glass". Know more about Judging Process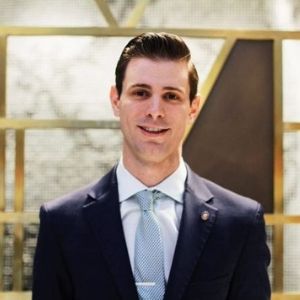 Jacob Conn
Sommelier, Bellagio, NV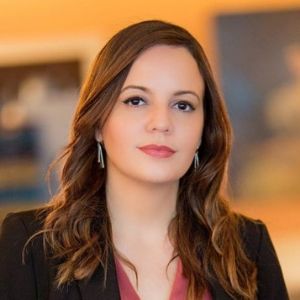 Dora Lobo
Beverage Director and Sommelier, The Catering Company of Washington and Elizabeth's Gone Raw, D.C.
Sharyn Kervyn
Wine Director, Educator, Wine Judge, The Capital Grille, NJ
Meet our judges here
Scoring System
F (Food Parability Score) + T (Typicity Score) + Q (Quality Score) + Value Score (V) + Package Score (P) = Sommeliers Choice Awards Final Score.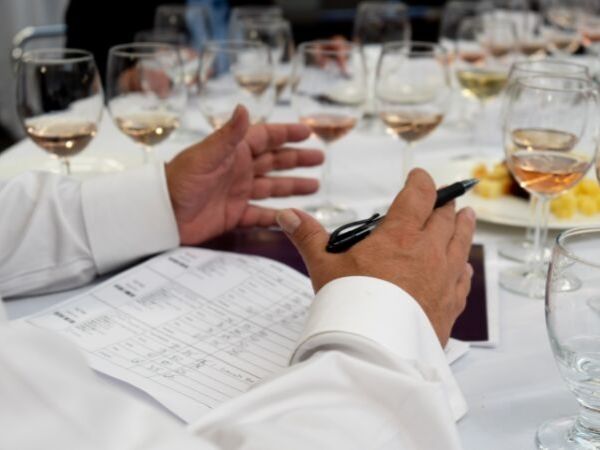 Sommeliers Choice Awards provides independent and honest reviews of all wines entered into the competition, based on several key criteria, such as Food Parability, Typicity, Quality, Value and Package. All the wines are scored on a 100-point scale, and the highest-scoring spirits receive Double Gold, Gold, Silver and Bronze medals. A separate weighted score will be given for each of the parts of the judging process. The scores will be added up to give a final score from which individual prizes will be awarded. For example, wines scoring 96 points and above will be awarded a double gold medal, wines scoring points between 90-95 will be awarded gold medal, silver medal to wines scoring points between 80-89 and bronze for wines scoring between 70-79. In addition, SCA also has special category awards like Wine Of the Year By Country, Red Wine Of The Year, Sparkling Wine Of the Year etc.
Know more about The Awards
Why Should You Enter?
If you are looking to sell more of your wines to the on-premise establishments such as restaurants, hotels, pubs, and bars, then you need to enter the Sommeliers Choice Awards. As winning a Sommeliers Choice Awards is a mark of excellence that is recognized across the wine industry. Especially if you are a wine producer located outside of the United States, this is the perfect chance to win recognition for your wines within the U.S. marketplace.
Being entered into the Sommeliers Choice Awards is an easy, affordable and effective way to get your wines tasted by an all-star judging panel of top sommeliers, many of whom are also wine industry professionals and wine buyers.
Still finding a reason to enter? Here are a few benefits on why you should enter your wines
Raise the profile of your wines

Get in front of a hard-to-reach audience like sommeliers at top U.S. hotels, restaurants, bars and pubs, wine industry consultants and wine buyers.

Promote your award-winning wines

Increase your sales within the very important U.S. wine market

Promote your awards in other key international markets

Entry in Top 100 wines for On-Premise Sector list

Attract additional PR and media attention for award-winning wines.
Medal winners receive additional benefits – such as special promotional logos and stickers that they can add to wine bottles, social media marketing support through Beverage Trade Network and Sommeliers Choice Awards, and regular mention in both press releases and on the Sommeliers Choice Awards website.
So, what are you waiting for? Enter your wines Today!
2023 Submissions are closed. The Deadline for receiving samples in the warehouse is April 30, 2023.