Mushroom Risotto and Wine

03/10/2018 Get Tips on Mushroom Risotto and Wine Pairing
There's nothing more heartwarming than a slow cooked, oozy risotto. My all-time preference is a humble mushroom risotto. Start with a risotto biancho (or white risotto) of olive oil, onion, garlic and celery. For a super umami bomb, rehydrate a mixture of dried porcini and maitake mushrooms in hot water for 10 minutes. Substitute this for any vegetable or chicken broth that your recipe might call for. I love to top my creamy mushroom risotto with a little helping of crisp enoki mushrooms grilled with the tiniest knob of butter and sea salt for a gorgeous, nutty flavour and gnarly texture. Accent with the king of fungi - consider the tiniest drop of truffle oil or fresh shavings to complete with earthy, rustic dish.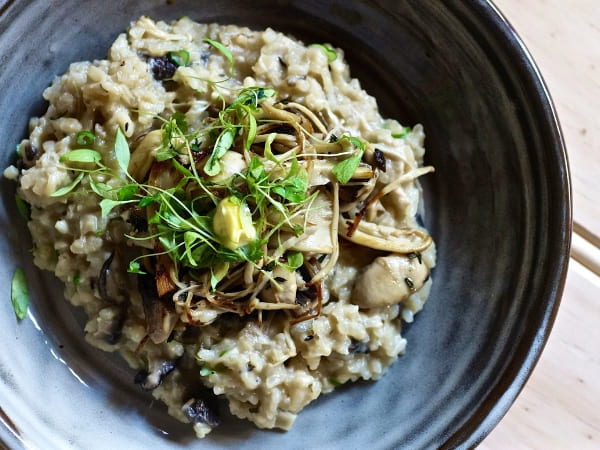 An obvious wine to consider is a light to medium tannin red wine like Nebbiolo or Pinot Noir but even a lightly oaked Chardonnay, Pinot Gris or a Blanc de Noir Champagne
Image Source: Cooking Chat
Author: Timothy Neumann
- Sommeliers Choice Awards Multicultural Food and Wine Ambassador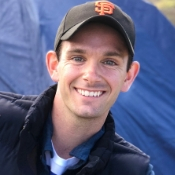 Tim is an Australian food and wine writer and accredited nutritionist. When cooking, Tim loves using healthy, local ingredients accented with bold multicultural flavors. Discover Tim's endless recipes and multicultural food ideas on Instagram @tc_neumann or through Beverage Trade Network articles.
More Articles From the Author:
- Pairing Essentials: What to Know When Pairing Wine With Your Favorite Fish
Get your wines in front of Sommeliers, Wine Directors and On-Premise Buyers of USA. Here's How To Enter your wines.