How Wineries Can Boost Their Restaurant Distribution

07/09/2022 Thirteen ideas for building better strategic partnerships with your key on-premise accounts.
It is no secret that restaurants earn much higher profits from beverages, particularly alcoholic beverages. Unfortunately, many restaurants are careless and cavalier about their beverage programs seeking cheap, low-quality wines lacking in character for their brief wine lists. If a restaurant is going to carry wines, they would benefit by crafting a thoughtful, stylistically paired wine list with ample options by the glass and by the bottle.
Wineries owe it to themselves to assist restaurants in selecting their wines and compiling an enticing, balanced, unique list tailored to their cuisine and clientele. Helping restaurants with their wine lists will not only increase their profits but yours as well. Restaurants mark up on wines can be as high as 600%. That can go a long way to offset low attendance due to lingering pandemic and economic concerns.
Overall, alcohol consumption, especially wine consumption, is trending lower and lower each year. Younger consumers are opting for craft cocktails and spirits, hard seltzers, and craft beers, over wine, which they may consider to be stogy and old-fashioned. When they do reach for the wine, many consumers are seeking lower alcohol selections along with non-traditional varietals, regions, and styles.
In addition, consumers embrace ethnic cuisine from Mexico, Central, and South America, Europe, all across Asia, Africa, the Middle East, and India. Consumers are often unsure of how to pair wine with these exotic flavors and spice levels ranging from mild to off the charts, eye-watering heat.
Consumers visit restaurants with cuisine in mind. To succeed in supporting restaurants and boosting their distribution, wineries and wine brands must keep the cuisine in mind. Essentially, build your on-premise strategy from the plate up.
1. Select your restaurant partners strategically by seeking restaurants with shared themes and interests. That way, you ensure that your wine styles will complement their cuisine styles. It may be necessary to relinquish your ideas and ideals for your wine range and analyze how each wine in your portfolio will fit the restaurant's needs. Make sure your supplier and distributor representatives understand your strategy and your vision for your wines. After all, in most markets, they are your best asset for accomplishing your sales and distribution goals.
---
Also read, How To Sell Wine Into Restaurants Effectively
---
2. Consider label transparency with the server, salesperson, and customer in mind. Approach your wine bottle labels as if you are marketing your wines to wine novices. Industry insiders often forget what it is like to be new to wine and how confusing and intimidating that can be By providing clear information about what grape varietals you used in your wines, the ABV levels, the region where your wines are produced, the acidity, sweetness, and tannins using descriptors that novices will understand, correct serving temperature, and simple, honest aroma and flavor profiles. More importantly, mention the style of the wine and the best food pairings for each wine. Many consumers don't care about "Somm Talk" which can seem alienating. Consumers report that they want clear and concise, inclusive, and accessible information about wine. Sommeliers are adjusting to tailor their approach to be more inclusive for non-expert wine consumers.
3. Robust BTG programs with high-quality wines and plenty of them ….in conjunction with enticing staff incentives, consumers prefer BTG and are more adventurous with ample BTG choices, have several in each style and price range. Duplications create unnecessary redundancy. If the restaurant has 3 $15 Californian, oaked Chardonnay's on the menu, don't try and sell them another. Encourage beverage directors and sommeliers to take their BTG programs as seriously as their bottle programs. Taking pride in BTG offerings will increase wine sales and profits for everyone. There is nothing worse than a weak BTG program, so often found in mid-priced chain and hotel restaurants.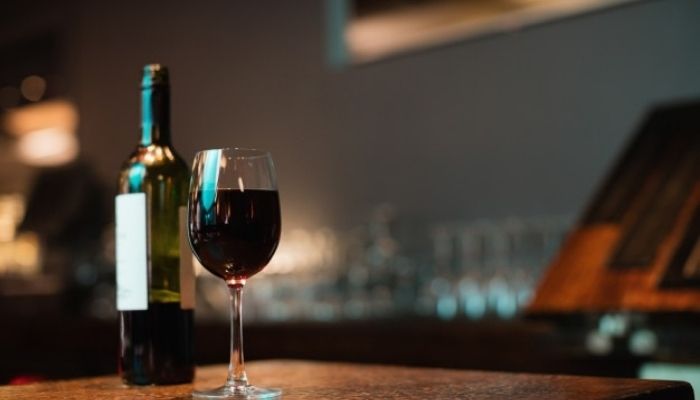 ---
Also read, Tips for Managing a Profitable Wine By-the-Glass Program
---
4. Expertly pair your wines to their menu items before you pitch your portfolio to the beverage director, sommelier, or buyer. Select four menu items for each wine: one starter, one salad, and two main course dishes. This illustrates versatility and saleability. If you are pitching to high-end restaurants, pair your wines to the cheese course if there is one. Additionally, if you produce dessert wines, off-dry wines, or sparkling wines, pair these wines to one or more desserts.
5. In markets where it is permissible, offer to provide branded, professionally produced collateral marketing materials such as beverage menus organized by style with detailed wine and menu item pairings, equally detailed table tents, coasters, branded Pull-tap waiters corkscrews, and grape varietal and wine style specific branded glassware. Maximize the public's familiarity with QR code technology by adding branded QR codes to the table tents and menus linking to engaging consumer-facing wine information, places of distribution, and consumption ideas.
[[relatedPurchasesItems-41]]
6. One of the most lucrative ways to increase winery distribution and profits is by creating a private label wine range for your strategic restaurant partners. Your private label on-premise wines will be tailored to the restaurant cuisine theme and will ideally include multiple wine categories and styles including red, white, rosé, sparkling, and dessert or fortified wines. Not only will your wines be featured in restaurant marketing materials and media campaigns; your wines will appear at the top of the wine list, where they will sell three times a much as the wines at the bottom of the list.
7. Educate staff with frequent educational tasting events focusing on wine style and menu item pairings and turn servers into wine sellers. Provide enticing and lucrative incentive programs such as competitions and games to encourage servers to focus on your wines. Prizes should be monetary in the form of gift certificates and bonuses: it is all about the money. Because you opted for transparency on your wine labels, servers can prep their pitch on the way to the table, and consumers can make informed decisions with a complete picture of the wine style.
8. Presentation is everything. Take your restaurant staff training one step further and train each member of the front-of-house staff on proper bottle service techniques. You never know when the host or busser may have to pull double duty by serving wine. Partner with a local advanced or master sommelier to create a training video or appear in person. The restaurant staff will gain confidence in their serving abilities and they will remember you and your wine brand when making recommendations for their customers. Confident servers lead to increased sales benefiting the restaurant and your wine brand.
---
Also read, What are sommeliers really looking for when buying a new wine?
---
9. Winemaker dinners are proven crowd-pleasers. Take advantage of these opportunities and pencil them into your pre-and post-harvest schedules. Encourage your strategic partner restaurants and your supplier or distributor representatives to partner with key account off-premise vendors to cross-market your wines, the restaurant, and the events. When the stores recommend the winemaker dinners and the restaurant recommends the store, everybody wins with increased visibility and increased profits.
10. Consider innovative events such as cultural immersion events that align with the theme of the restaurant. Bring in special music to complement the cuisine. Theme-night parties featuring holidays or social causes are popular ways to engage with customers. Think outside the big holidays like Thanksgiving, Christmas, Easter, Valentine's Day, Mother's Day, and Father's Day. Think about Veteran's Day, President's Day, Martin Luther King Day, various National Wine Days (most popular varietals and styles have their own days), April Fool's Day, Hallowe'en, and Siblings Day. Check out the online Holidays Calendar to learn about all of the traditional, popular, political, national, international, and weird holidays from around the world. Partner with off-premise vendors to maximize sales and employ social media to increase visibility.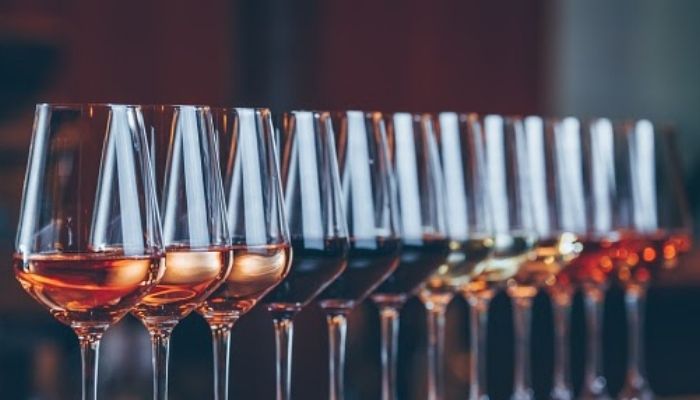 11. Host trade-style educational wine tastings for restaurant guests. The success of the SOMM movies and The Wine Show, a popular television series proves that many consumers crave a look inside the wine business. Give the restaurant guests industry swag bags including brand-etched wine glasses, branded Pull-tap waiters corkscrews, tasting mats, and detailed wine guides. Partner with off-premise vendors to maximize sales by providing sell sheets and negotiating a small exclusive discount for the tasting event guests.
12. Work with your strategic restaurant partners to cross-promote across your social media channels and produce specific campaigns with embedded backlinks to your respective websites.
13. Provide up-to-date supply availability and issues to your distributors and restaurants so they are prepared if you will experience a shortage or a vintage change.
By selecting one or more of these tactics wineries will successfully increase their points of distribution and profits with their strategic on and off-premise vendors while increasing their brand visibility and loyalty amongst the trade and with consumers.
Article By: Simone FM Spinner