Enter Your Wines By November 30 and Save

22/10/2021 Wines will be judged according to criteria such as how well they pair with food, typicity, value, quality, and packaging.
Sommeliers Choice Awards is now open for submission. Brands looking to enter should enter before November 30 to get the best pricing and save on entry fees.
The judging panel of the Sommeliers Choice Awards will consist entirely of top sommeliers, wine directors at U.S. restaurants, bars, pubs, and clubs. In order to be selected as a judge, sommeliers need to provide evidence of their expertise within the on-premise industry.
Scoring System
F (Food Parability Score) + T (Typicity Score) + Q (Quality Score) + Value Score (V) + Package Score (P) = Sommeliers Choice Awards Final Score.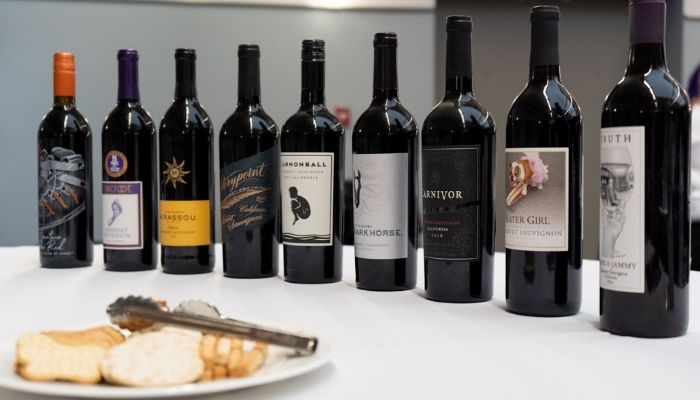 Wines are also judged on the package giving your brand great visibility in front of the top judges and buyers.
Sommeliers Choice Awards provides independent and honest reviews of all wines entered into the competition, based on several key criteria, such as Food Parability, Typicity, Quality, Value, and Package. All the wines are scored on a 100-point scale, and the highest-scoring spirits receive Double Gold, Gold, Silver, and Bronze medals. A separate weighted score will be given for each of the parts of the judging process.
The scores will be added up to give a final score from which individual prizes will be awarded. For example, wines scoring 96 points and above will be awarded a double gold medal, wines scoring points between 90-95 will be awarded a gold medal, silver medal to wines scoring points between 80-89, and bronze for wines scoring between 70-79. In addition, SCA also has special category awards like Wine Of the Year By Country, Red Wine Of The Year, Sparkling Wine Of the Year, etc.
List of Sommeliers Choice Awards
Double Gold – 96 points and above
Gold – 90-95 points
Silver – 80-89 points
Bronze – 70-79 points
Wine of the Year
White Wine of the Year
Red Wine of the Year
Sparkling Wine of the Year
Rose Wine of the Year
Fortified Wine Of The Year
Wine of the Year – BTG (By The Glass)
White Wine of the Year – BTG (By The Glass)
Red Wine of the Year – BTG (By The Glass)
Sparkling Wine of the Year – BTG (By The Glass)
Rose Wine of the Year – BTG (By The Glass)
Fortified Wine Of The Year – BTG (By The Glass)
Other special awards
Importer of the Year
Distributor of the year
Wine of the Year (By Country) – Only top 10 Countries (USA, France, Italy, Spain,Argentina, Australia, New Zealand, Chile, Germany, South Africa)
Wine of the Year (By Varietal) – Only top 10 Varietals (Cabernet Sauvignon, Chardonnay, Pino Noir, Merlot, Shiraz/Syrah, Sauvignon Blanc, Zinfandel, Sangiovese, Pino Grigio/Gris, Riesling)
Why Should You Enter?
If you are looking to sell more of your wines to on-premise establishments such as restaurants, hotels, pubs, and bars, then you need to enter the Sommeliers Choice Awards. As winning a Sommeliers Choice Awards is a mark of excellence that is recognized across the wine industry. Especially if you are a wine producer located outside of the United States, this is the perfect chance to win recognition for your wines within the U.S. marketplace.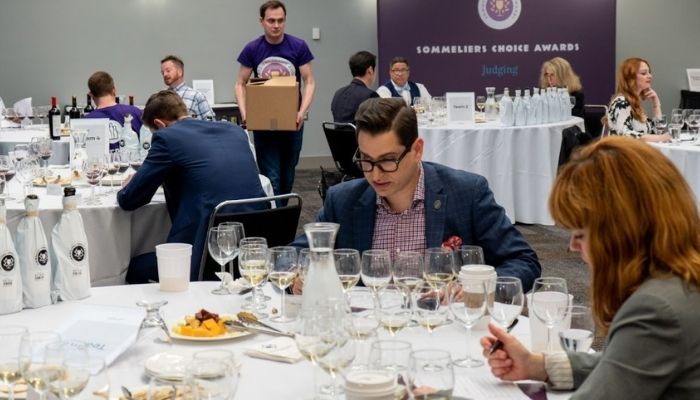 Top Wine Directors, Sommeliers and Master Sommeliers of USA take part in SCA
Being entered into the Sommeliers Choice Awards is an easy, affordable and effective way to get your wines tasted by an all-star judging panel of top sommeliers, many of whom are also wine industry professionals and wine buyers.
Still finding a reason to enter? Here are a few benefits on why you should enter your wines
Raise the profile of your wines
Get in front of a hard-to-reach audience like sommeliers at top U.S. hotels, restaurants, bars and pubs, wine industry consultants and wine buyers.
Promote your award-winning wines
Increase your sales within the very important U.S. wine market
Promote your awards in other key international markets
Top 100 winners entry in Top 100 wines for On-Premise Sector list
Attract additional PR and media attention for award-winning wines.
Medal winners receive additional benefits – such as special promotional logos and stickers that they can add to wine bottles, social media marketing support through Beverage Trade Network, SommelierBusiness.com, BevRoute, and Sommeliers Choice Awards, and regular mention in press releases and on the Sommeliers Choice Awards website.
The Sommeliers Choice Awards is currently accepting entries for a variety of different categories.
Enter your wines here.
Learn more about how to enter your wines here: https://sommelierschoiceawards.com/
Key Dates:
Super Early Bird Offer - Now to November 30, 2021
Warehouse Closes - April 24, 2022
Judging Day - May 16, 2022
Winners Announced - May 31, 2022
Pricing:
Super Early Bird Pricing - $70 per wine (now to November 30, 2021)
Early Bird Pricing - $90 per wine (December 1, 2021, to January 31, 2022)
Regular Pricing - $120 per wine (February 1, 2022, to April 20, 2022)
Quantity Discount Now Available
4 to 9 entries: 10% discount
10 to 14 entries: 15% discount
15 or more entries: 20% discount
(Price in USD)