Advance Australia Fare: Shrimps and more!

11/10/2018 Australia is a World-Class Destination for leading Culinary Trends, Style and Multicultural Food Flare. Check it out here.
As an Australian living in California, I've quickly found Americans have some extremely bizarre and interesting preconceptions of life Down Under.
"What's it like down there?" many Americans ask. I begin to proudly attest to Australia's vibrant multicultural community, Melbourne's colourful street art, bustling food and wine scene and sporting culture, and within thirty seconds I've lost their attention…
"I saw on Animal Plant, Australia is home to scores of lethal snakes and world's deadliest animals?"
Americans don't even care to know me when I say, "What are you talking about mate?" I've never seen a funnel web spider in my life!"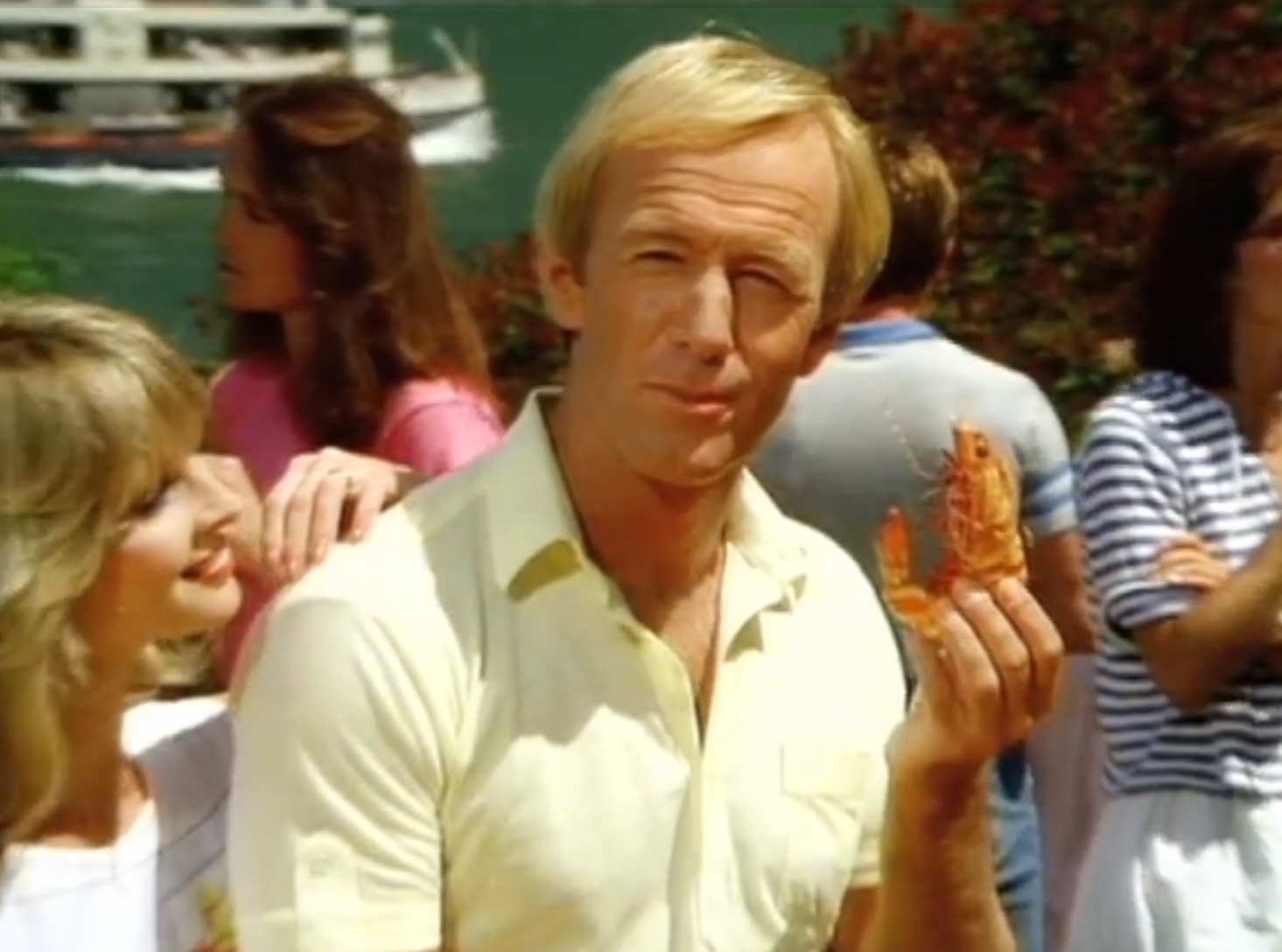 I must admit I'm not the best person to ask about venomous wildlife but I can speak to Australia's other amazing creatures including the plentiful and vast array of fresh seafood and livestock that form Australia's rich culinary landscape. Remember, "It's always a Good Day in Australia because there's plenty of Shrimp on the Barbie." Paul Hogan beautifully captured Australian culture of food and warm hospitality, so too did Chris Hemsworth is his recent Australian food, wine and tourism campaign.
Australia is a world-class destination for leading culinary trends, style and multicultural food flare, not to mention the diverse climate home to hundreds of wine varieties across over 65 wine regions. Never have I been more proud of my home country than living abroad in the United States working in the food and wine world. Ice up your cooler, fire up the barbie and let me give you a taste of Australian Epicure because its fun, it's cool and f*ing delicious.
Australia's culinary scene has progressed well beyond the backyard barbeque. Over 200 years, Australia has become a liberal melting pot of culture and cuisine influenced by colourful migrants of Italy, Greece, Lebanon, China, Japan, Indonesia from all over Southeast Asia and the world. With each community bringing staple ingredients, technique and taste, you can try to imagine why this is a wonderland for Michelin chefs and food lovers alike. We're pushing the multicultural backdrop aside today and exploring some authentic, or "True Blue" Australian "tucker".
Seafood
Mainland Australian and Tasmanian waters are home to arguably the freshest and the highest quality seafood in the world. Australia's do love shrimp (or prawns) in fact every summer, approximately 20 million pounds of shrimp are consumed on Christmas Day alone. Besides fresh or marinated and grilled garlic shrimp, there is nothing more quintessentially Australian than coming in from the surf for a lunch of freshly caught and fried Fish and Chips (or French Fries), sprinkled with Chicken Salt and wrapped in yesterday's newspaper. Coffin Bay, Tasmania and the Sydney Rocks provide the best Oysters in the country (no lemon or vinaigrette, please). Lovers of the finest, pay top dollar for Barramundi, Bluefin Tuna, Atlantic Salmon, Port Arlington Mussels, succulent Moreton Bay Bugs from tropical Queensland (similar to lobster tail) or our sweet, native Western Australian Marron (Crayfish).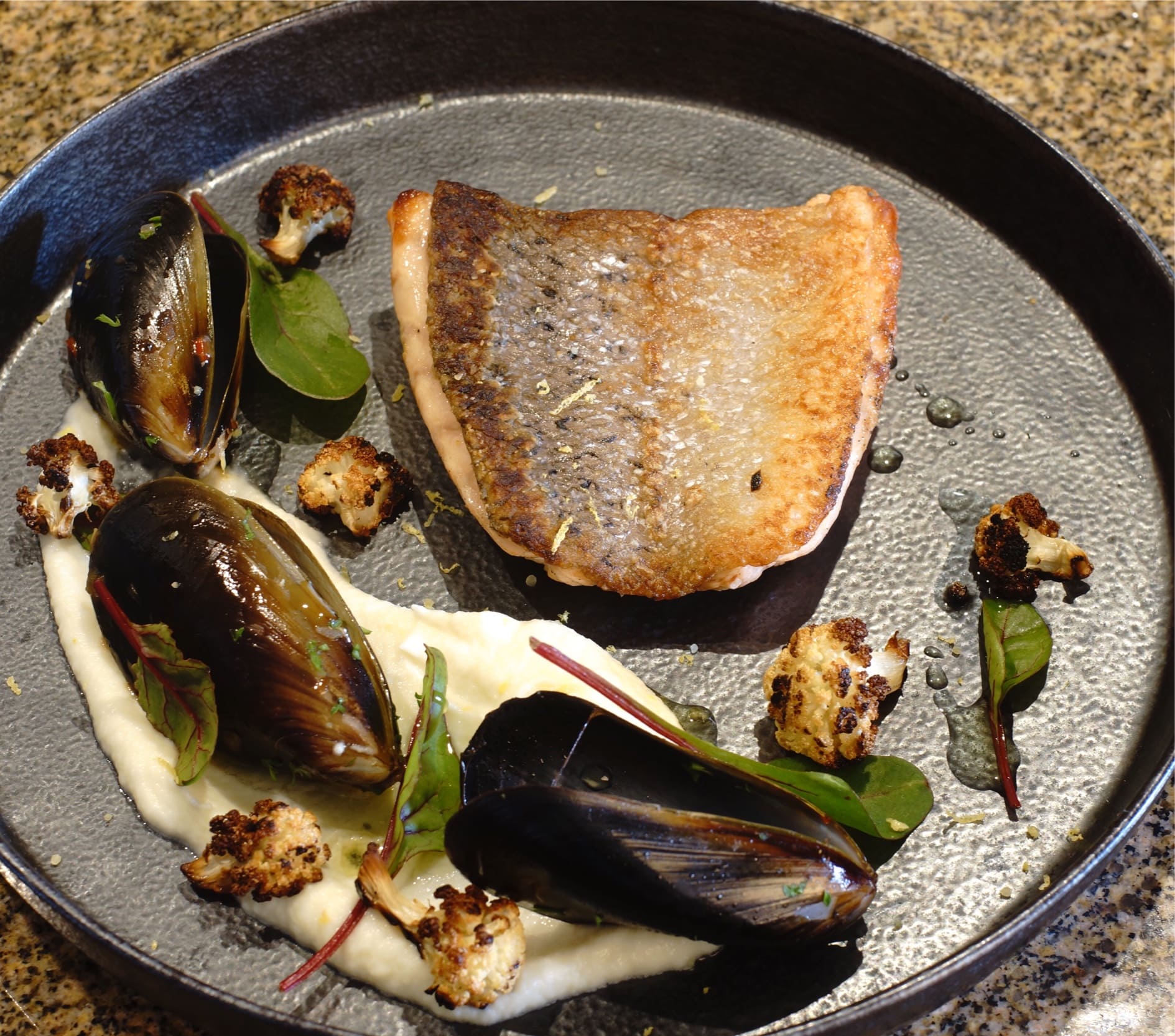 Livestock
Australian farmers raise a wide variety of premium grade, free-range meats and dairy including the nation's favourite Saltbush Lamb, Marbled Wagyu Beef, Pork, Emu and you guessed it, Kangaroo (!). Whilst it may sound unimaginable to consume the national emblem of Australia, Kangaroos are over grossly overpopulated. A filet of "Roo" meat (or ground in a burger patty or gourmet sausage) is ultra lean and super umami. Serve with a Mushroom or Red Wine Sauce and only ever medium-rare! Once a month, my Mother would ensure there was a hearty Roast Leg of Lamb smothered with Olive Oil and Rosemary with a side of Mint Sauce or a Crispy, Mouth-watering Pork Roast with Apple Sauce on the dining table.
Iconic Australian Foods
Some of Australia's national treasures include Gourmet Sausages (or "Snags"), Miniature Lamb Cutlets on the barbie or a Beef Burger with "The Lot" (B.E.L.T and cheese with Beetroot and Spicy Tomato Chutney!) Better yet, make your way to an Australian Rules Football match and feast on a "Sausage Roll" (sausage meat wrapped in a thin flaky pastry) or a "Four'n Twenty" Meat Pie (hearty chunks of lamb and beef with a moreish beef gravy encased in a thick pastry shell and religiously covered in Ketchup). Now, By no stretch do these symbolize fine dining but epitomize the free-spirited and unpretentious middle-class culture of Australia.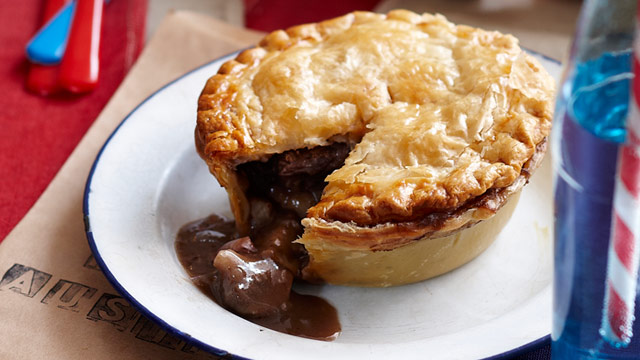 Desserts
Australians love sweets! For "Dinky Di Aussie" (slang for "authentically Australian") desserts look no further than Pavlova, a Christmas time tradition close to every Australian's heart. This decadent meringue-based dessert is baked for a crisp outer shell and pillowy marshmallow centre, covered with an obscene helping of vanilla cream, mixed berries and kiwifruit. Another Australian childhood favourite is the country's iconic Lamington, two layers of soft vanilla sponge cake separated by a thin layer of strawberry jelly (jam) coated in a layer of chocolate icing and desiccated coconut.
Native Ingredients
Keen foodies will know the incredibly talented, yet humble New Zealand chef Ben Shewry who has fostered renewed interest in the revival of native Australian bushfoods with his hyper-seasonal, locavore dining concept, Attica. Shewry, 41, has held its spot in the world's top 50 restaurants for the past 5 years using indigenous Bush Berries (Muntries and Riberry), Wild Fruits (Quandong, Davidson Plum, Macadamia and Finger Lime), and Native Honeys, Herbs and Spices (Kunzea, Lemon Myrtle, Mountain Pepper and Aniseed).
World Class Wines
Australian wine has come a long way from cheap, inexpensive wines that long adorned US wine shelves and frankly too extensive to summarize. Producers in Victoria's Yarra Valley and Mornington Peninsula as well as Tasmania (Coal River) craft elegant Méthode Traditionnelle sparkling, pairing all too well with finest local seafood. Little known winery Clonakilla in Murrumbateman, Canberra District, New South Wales was awarded Australian Winery of the Year 2017 for their spectacular Shiraz Viognier. Small, boutique wineries in Victoria's cool climate Yarra Valley (Pimpernel Vineyards and Santolin Wines) give Burgundy Pinot Noir wines a serious run for their money while Margaret River, Western Australia produce the country's most stunning maritime influenced Cabernet Sauvignon. Among the standard varietals, the Land Down Under grows over a hundred varietals from Chenin Blanc to Gewürztraminer, from Marsanne and Roussanne to Tempranillo and Nebbiolo.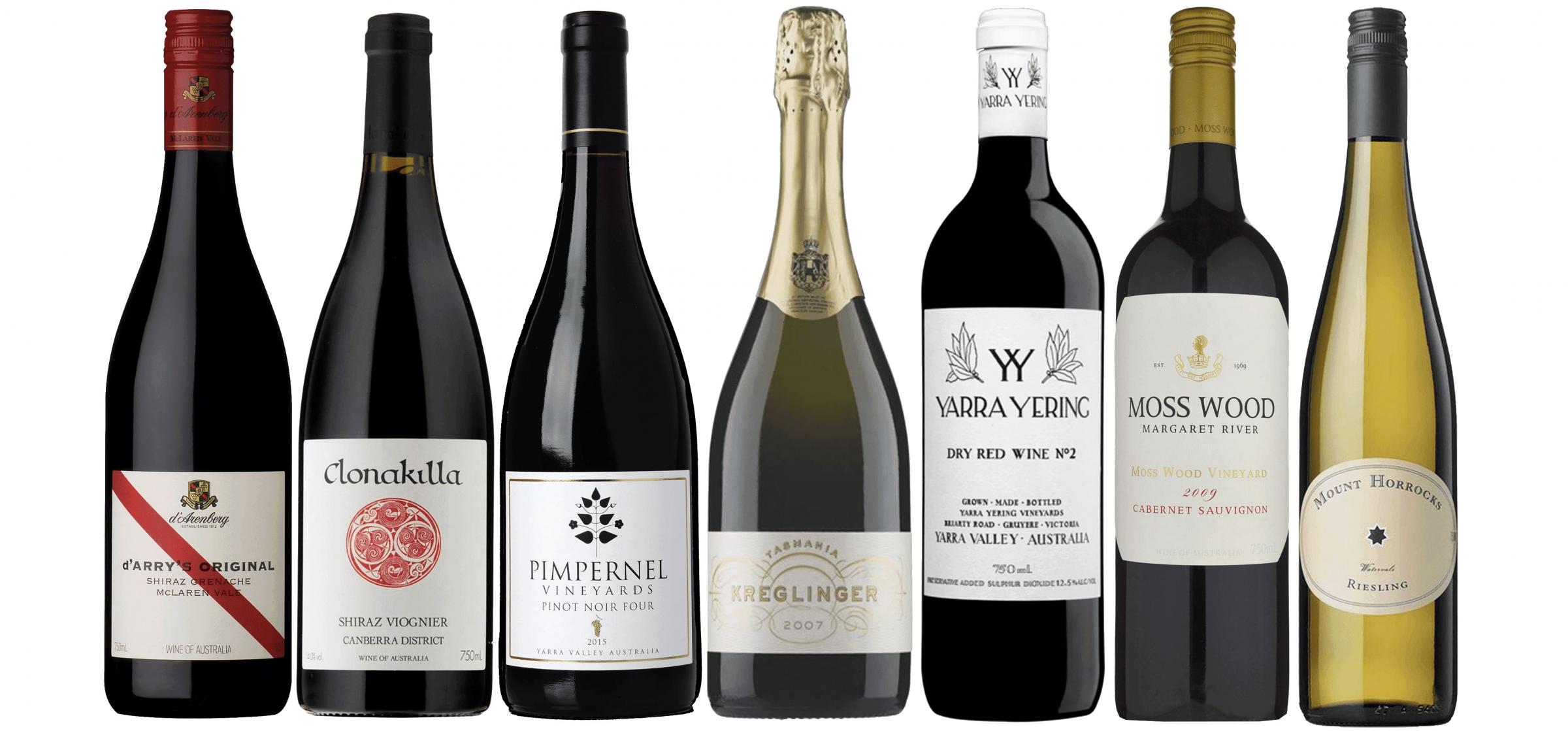 Every ingredients and flavour combination your heart desires is found in abundance in and around Australia. If you're a passionate epicurean lover like me, then I hope Australia and it's eclectic restaurants and ever-growing food and wine scene is a high priority on your bucket list.
Author: Timothy Neumann - Sommeliers Choice Awards' Multicultural Food and Wine Ambassador.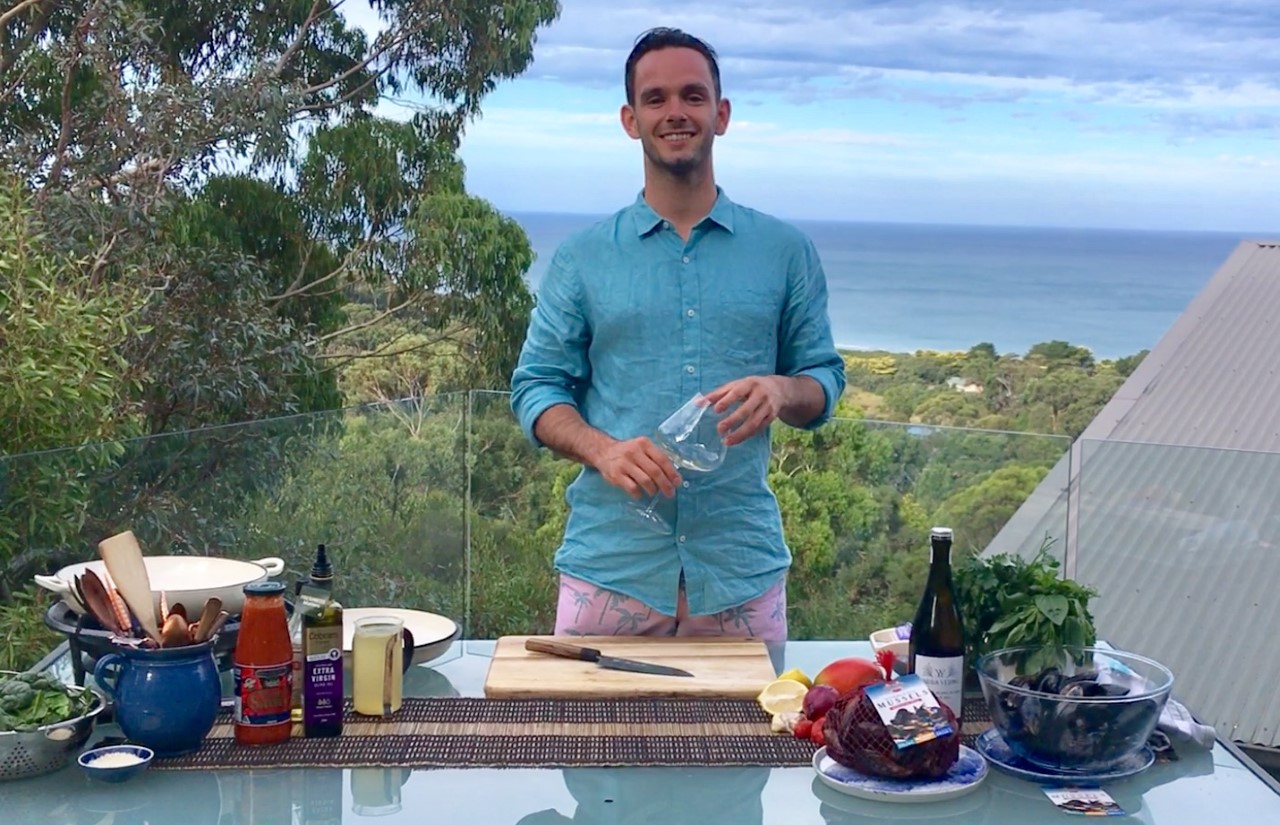 Tim is an Australian food and wine writer and accredited nutritionist. When cooking, Tim loves using healthy, local ingredients accented with bold multicultural flavors. Discover Tim's endless recipes and multicultural food ideas on Instagram @tc_neumann or through Beverage Trade Network articles.
Other Articles from the Author
Get your wines in front of Sommeliers, Wine Directors and On-Premise Buyers of USA. Here's How To Enter your wines.