Top PR Companies for Alcoholic Beverage Brands

07/04/2021 Make your brand stand out with effective PR and marketing activities. The following list of companies including, Sopexa, Colangelo & Partners, Bevology, and more, can help you elevate your beverage brand.
With most adults' attention span now competing with that of a child's, the many devices competing for two minutes of your undivided attention, print media fading away, the world of PR and marketing is an ever-changing and ever-challenging one.
Every individual, brand and company needs to stay relevant in the minds of consumers to taste long-term success. Communication channels have improved but there is the constant need to use it correctly to market and promote yourself. The wine and drinks industry has an overabundance of brands in the market and there is an acute need for brands to differentiate themselves with PR and marketing.
Being a niche market requires the marketing team to have the knowledge and know-how to effectively communicate with consumers. Beverage companies are highly regulated for marketing rules, making it essential for their PR and marketing firms to be at the forefront of these regulations. There are wine PR companies that do this and do it well. They have been crafting compelling marketing plans for beverage brands for many years and shine the spotlight on your brands as well.
In times of Covid when traveling has become tight, budgets even tighter, and flashy events cannot be held, digital marketing is a great way for your brand to reach a target market. With most human eyes glued to screens small and large, it has become more important than ever to create an active digital marketing strategy.
We take a closer look and bring you the most important PR companies in America for your beverage brands.
Sopexa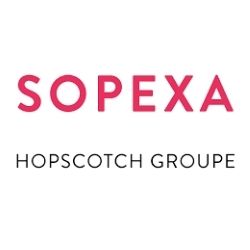 Shining the mantle of Wine PR right at the top is Sopexa, an industry giant with over fifty years of experience. An agency with branches spread internationally, Sopexa's experience enables it to anticipate the innovations, understand the latest trends in the industry and develop high-impact strategies based on them. It doesn't stop there, however. Through the years, the team at Sopexa has gone to great lengths to know the diverse cultures and customs around the globe. This has helped them tailor their clients' messages to different markets simultaneously.
Their multicultural staff is responsible for seamless project management as they are experts in their area of work and are equally passionate about the food & drinks industry. Today, Sopexa is fully aware of new regulations, increased changes in consumer behaviour, and the permutations taking place in the food & drinks industry. They have fully integrated all of these in their methods and when coming up with new proposals. Sopexa's work currently sees them operate in 20 countries including the USA, China, Germany, Vietnam, The Middle East, and more.
Colangelo & Partners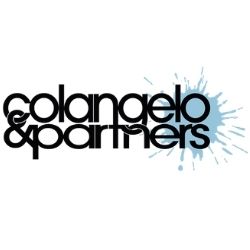 One of the heavyweights in the food & drinks marketing industry, Colangelo & Partners has been on a steady rise over the past ten years. Their focus on creating an integrated communication system that helps propel a brand story across multiple landscapes, media platforms, and cultures has helped the brand grow tremendously in the market. Colangelo & Partners' customer base during this time has grown from smaller, entrepreneurial brands to regional and national institutions and global brands such as Sapporo and Slow Wine.
Among their host of services, brands are able to cover all their marketing needs. From helping the brands' visibility in the press through press relations to helping their market grow by connecting them with leading sommeliers, retailers, bartenders and more, Colangelo & Partners fulfill every marketing requirement a food & beverage brand outlines. They help develop the brand's social media visibility and organize trade events to tangibly reach consumers and the trade. Their growing list of clientele includes the aforementioned Sapporo and Slow Wine, renowned Tuscan winery Ornellaia, Tequila Partida and more.
Benson Marketing
Founded in 2000, Benson Marketing has worked closely with numerous brands and helped elevate their positioning through their insights that have revolved around advertising, influencer and media partnerships and digital marketing. President Jeremy Benson's vision was to make Benson Marketing the preeminent global wine and spirits marketing agency. Today, its 'Upward Spiral' people strategy has helped them get to that goal through stellar work that has attracted the right clients and helped the company evolve and expand.
The list of Benson Marketing's clients includes the Campari Group, True Myth, Jelly Jar, Montes Premium Wines and other top-shelf wine and spirits brands. Their offices are in New York and Napa Valley, both epicurean markets. Through the years, the team at Benson has undertaken integrated marketing which has helped clients reap rewards. Their cross-cultural perspective and collaborative approach has helped them deliver results for brands at multiple stages of life.
Business France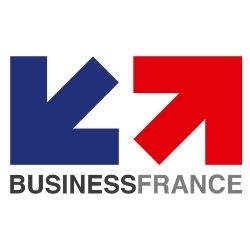 At the get-go, Business France assists businesses with their international development and exports. Dive a little deeper and you will find Business France to be more than just that. Among the various roles it plays, Business France helps its clients get in touch with commercial partners in their target markets to develop visibility and promote exports. It is also helping further the image of France as a great avenue for international brands to invest and expand in. They create promotion strategies for regions of France and lead networks of influence on the international level to bring in talents and companies to help fuel the country's development.
Today, the company works in 124 countries with over 87 offices across them. They have collaborated with 1500 collaborators during their time in business and have helped carry out a significant marketing movement. Their international cooperation action has enhanced business opportunities for foreign companies coming into France and vice-versa.
Calhoun & Company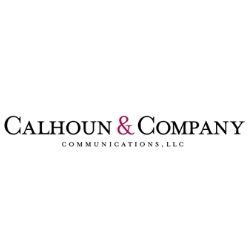 Katie Calhoun led Calhoun & Company Communications has been dedicated to the wine & spirits industry just like Katie herself, who has immersed herself in helping develop the global drinks industry. Their strategy to help create a brand's image is four-fold and includes media relations, brand communications, visibility opportunities, and social media strategy. Through all of these, Calhoun & Company has helped create influencer relations, develop a brand's identity, engage their names in media events and seminars, and create a buzz for the brand on various social media platforms.
Through this emphatic four-fold strategy, Calhoun & Company has positioned many wine and spirits brands in multiple markets. Their client list includes wineries like Chalone Vineyards, Lodi Wine Group, Scheid Family Wines and spirits brands like O'Neill Vintners and Distillers, Camarena Tequila, and more. A company that knows its way in and around the drinks business, Calhoun & Company is a great asset for any wine or spirit brand to be associated with.
Balzac Communications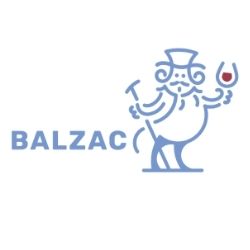 Balzac is a multi-faceted company with a presence in multiple market segments and industries like food & culinary, lifestyle, travel & tourism. Among these is the luxury beverages industry that they have grown their business in offering the services of event management, online learning, media relations, business strategy, digital marketing and creative learning. Balzac Communications has helped brands develop a 360-degree image in the market. These solutions have been introduced by leveraging their 30 plus years of experience in the industry. They help in building the brand, helping it reach the right audience, and helping improve sales.
Balzac Communications luxury beverage client list includes wine brands like Wente Vineyards, Union des Grands Crus de Bordeaux, spirits producers like Hong Kong Baiju, Casa Dragones and sake brands too. Incidentally, the Balzac journey started with wines, and today they are helping brands find their feet in foreign markets while helping them grow domestically too. From the biggest wine companies to small as well as regional associations in the USA, Europe, Australia, and the Middle East, Balzac Communications has worked with them all.
Jarvis Communications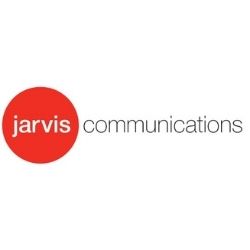 Creating and managing public relations programs for companies, brands, and people in the wine, spirits, and travel industry, Jarvis Communications was founded in 2005. They develop an overall media strategy for clients which includes pitching to publications, getting the brand name on radio, TV, and more. Jarvis Communications is headquartered in Los Angeles but its presence is worldwide. The team believes that wine, food and travel are the best pleasures in life and they are doing everything to help spread that word.
At the helm of Jarvis Communications is Katherine Jarvis, whose life has revolved around wine ever since her younger days where she would find a glass or two of wine at the table every night. Her tryst with marketing wine began in 1997 as a fine wine auctioneer and in 2005 she launched Jarvis Communications to take her love for wine to the next stage. Today Katherine and Jarvis Communications' portfolio includes names like Mi Sueño Winery, Cliff Lede Vineyards, Sullivan Rutherford Estate to name a few. Jarvis approach has helped these brands find their footing in a very competitive industry.
Bevology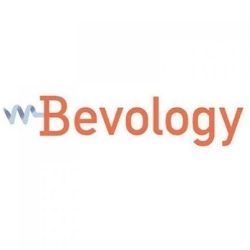 A company mainly focused on the USA, Bevology helps its clients get ready for the US markets. This includes helping brands become street-smart by learning the Three-Tier System, the import and distribution channels, and other intricacies of the US market. Under their marketing system, brands get a cutting-edge social media campaign, consumer PR to help drive the brand's name to the minds of the consumer, and more. They assist brands in finding the appropriate trade shows based on their specific goals and help find an importer and distributor through these.
Bevology holds a national importing license and also has a small boutique import company under their brand. Their success stories include names like Wines of Chile, Vinhos do Tejo Wines, Chapel Gate Irish Whiskey and many more. They work with events and industry suppliers like Wine Searcher, Vinexpo New York, and others as their clients which helps create an umbrella environment for brands associated with Bevology.
O'Donnell Lane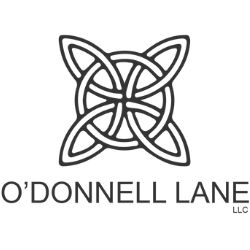 Over the years O'Donnell Lane has progressed to become a sought-after wine and drinks marketing company. Some of their services include media relations, marketing and branding, trade events, strategic planning, writing and innovative events. While most of them are self-explanatory, under the innovative events, the O'Donnell Lane's team strives to create all sizes of events with acute attention to detail and a powerful communication package. Whether it is intimate gatherings of high-level trade and media attendees or large-scale events with thousands in attendance, the focus is kept on the vendors and clients in such a way that every single one of them is able to market their product in the best way possible.
Over the course of their journey, the team at O'Donnell Lane has developed a close working relationship with prominent US and UK media outlets. It is among the reasons why their portfolio is stacked with wineries like Hanzel Winery, Three Sticks Wine, Washington Wine, Carneros Wine Alliance and more such amazing wineries. They have partnered with wine institutes like Wines of Western Australia, The Institute of Masters of Wine which go a long way in showing the respect O'Donnell Lane has generated over the years with dedication towards their goal. They are a true success story of wine PR and marketing.
McCue Communications
A boutique Wine PR and marketing agency, McCue Communications specializes in creating online and offline strategies for those involved in the wine industry. Wine geeks in every sense of the way, the folks at McCue have always believed that wine shouldn't be exclusive to anyone. With most of the team being WSET certified, McCue Communications has mastered the knowledge of knowing nuances that help a brand reach the next level in a cut-throat industry. From wine public relations to wine trade relations, virtual events, branding, social media, video-focused promotion and influencer marketing, their knowledge is extensive and humongous in every aspect.
Today, this expertise and vast pool of knowledge has helped McCue Communications score clients like Domaines Paul Mas, Montes Premium Wines, Gambero Rosso and more iconic and up-and-coming brands. Not just the branding of the wines, McCue Communications has also taken up the challenge of developing tourism for these wineries and applying the same marketing strategies that have helped them become successful over the years.
The wine and drinks industry has progressed at a rapid rate. In such times, every brand needs an image of its own to survive and beat the competition. These companies have become a beacon of hope for those brands that are finding it relatively difficult to market their product, whether locally or globally. Working with these companies at the helm of their marketing strategy definitely gives beverage companies a competitive edge in the market.
Header image: Sopexa, Source Sopexa
Other articles that you might find interesting
Get your wines in front of Sommeliers, Wine Directors and On-Premise Buyers of USA. Here's How To Enter your wines.